There are some moments when you can feel the conversation change -- and the world tilt from right to left.
Today was one of those days.
It began early at the Personal Democracy Forum in New York City. The PdF as it's known, is now in it's 6th year -- and attracts the top talent in politics, consulting, and technology.
Predictably, the conversation this year revolved around Twitter, Iran and the transformational power of social media to change the political landscape. The days agenda featured a list of Obama campaign and administration superstars -- and it perhaps is somewhat ironic that Julius Genakowski, the newly appointed FCC chairman wasn't able to attend, as he was
being confirmed in DC just as the afternoon sessions began.
But the elephant in the room wasn't about software, or technology -- it was about Broadband. The issues around Universal Access emerged as the most powerful metaphor for freedom, democracy, and free speech.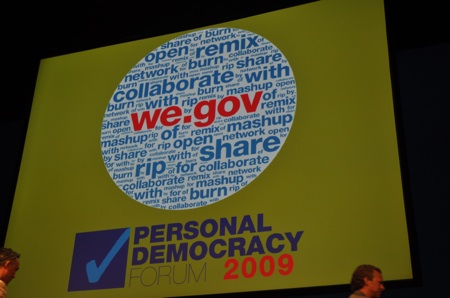 So the conversation came to a head as PdF Founder Andrew Rasiejr moderated a panel about access with two of the industrys best know spokesman -- Hank Hultquist from ATT and James Assey from the National Cable Television Association. Also on the panel, activist Josh Silver from Free Press.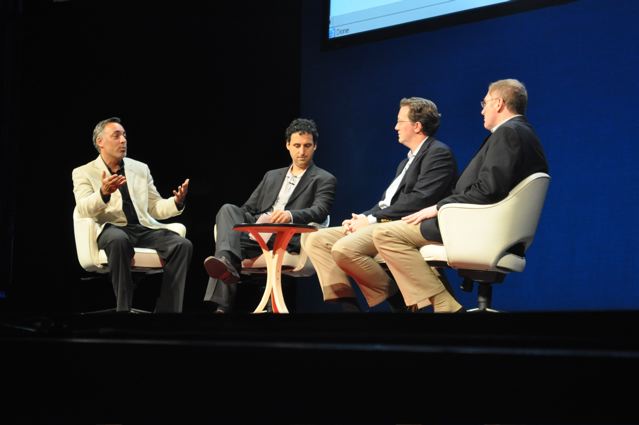 For the bulk of the panel, Josh was the pitbull -- taking on big cable and telcos for being a "duopoly" and that they had the interests of their shareholders and profits above the public good. Surprisingly, neither of the industry spokesman denied the charge, rather pointing out that it was because of the free market that they'd been able to 'invest' in the infrastructure that today was bringing Broadband to the nation. The fact that our access is woefully behind most developed nations, and priced high and going higher, was left an open question.
Then, as the panel was drawing to a close -- a woman got up to ask a question from the audience. She introduced herself as an Argentinean journalist, and said -- simply -- isn't' broadband access what is making the Iran Protests happen? Wasn't broadband and essential component of freedom and democracy. In short - should broadband access be a civil right?
It was a question that was stunning in its simplicity.
If the internet is the backbone of free speech and participation, how can it be owned by corporate interests whose primary concern isn't freedom or self expression or political dissent? Doesn't it have to be free?
You could feel the room go silent.
Hmm... freedom = broadband.
Broadband as a right, not a privilege.
Wow. That's the moment you could feel the conversation change.
Related
Popular in the Community