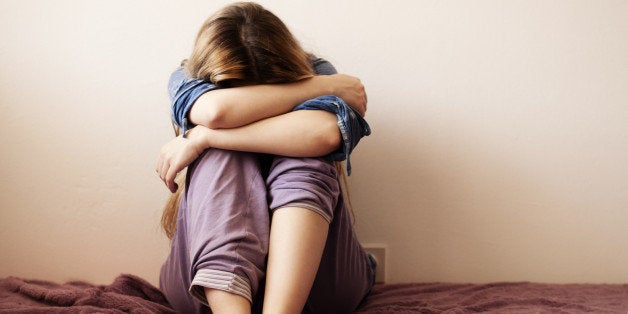 The quality of our lives depends upon the quality of our relationships with others. Relationships are the source of so much of our happiness and success, but they can also be the cause of our pain and despair. And when we have problems with our primary relationships, it's difficult to find joy in anything else.
Research from the field of relationship psychology repeatedly shows a strong correlation between depression and marital dissatisfaction in both directions. In other words, relationship problems contribute to depression, and depression contributes to relationship problems.
For many people, it's difficult to accept the possibility that depression is the real problem. That's because depression negatively distorts your perception and makes satisfaction with an otherwise healthy relationship more difficult. Could depression be causing your relationship problems and preventing you from the loving relationship you deserve? Let's take a closer look.
Of Course I'm Depressed, My Life Sucks!
Unlike a physical illness, depression doesn't announce its arrival with acute physical symptoms. Instead, depression sneaks up on you making tiny chemical changes in your brain ever so slightly, day by day. For many, depression creeps in without being recognized until it has influenced changes in their thinking, feeling, and doing. Without realizing that depression is influencing their perception, it's easy for sufferers to point to undesirable life conditions as the source of their unhappiness. Notice the difference in the following statements made by Jenny.

"Of course I'm depressed. I hate my job, I have too many bills, my husband is insensitive and we're always fighting, and I'm overweight! Wouldn't you be depressed?"

Ten Weeks Later

"I don't mind work! My coworkers are great and I'm starting management training soon. Jacob and I are also getting along much better and have even starting working out together."
Jenny's first statement is clouded by depression and pessimism, while her second statement reflects optimism and appreciation of the positive aspects of her life.
Depression and Relationships
Depression envelops your world with a dark cloud of fog that fills your life with doubt and despair. It influences your thinking and energy and makes it almost impossible to enjoy anything in your life. Because depression affects your confidence and self-esteem, your interpretations of relations with others becomes skewed. You question and criticize yourself and become highly sensitive to criticism. Depression saps your motivation and energy level and makes you question your worthiness at work/school or in relationships. As a result, you hate your job, your partner is insensitive, and your life sucks! Check out the following table where I have listed the symptoms of depression along with lesser-known examples of how they might affect your relationship.
If you can identify with five or more of the symptoms listed above, it's likely that depression is hurting your relationships. But while it takes a lot of courage to recognize your own symptoms, only a licensed mental health professional can make a formal diagnosis. The good news is that you can immediately do something about it by contacting your primary care physician to talk about your symptoms.
That brings us to another important issue. You might be feeling ashamed to discuss your symptoms with your health care provider or guilty for having these struggles in the first place. Remember, you didn't choose to feel this way, nor did you do anything to cause these struggles. Taking action to contact your doctor is the first step in becoming mentally and emotionally healthy. And doing so will give you the power to prevent depression from wreaking havoc on your relationships. So hold your head up high and be proud of yourself for having the courage to overcome a problem that is too often overlooked.