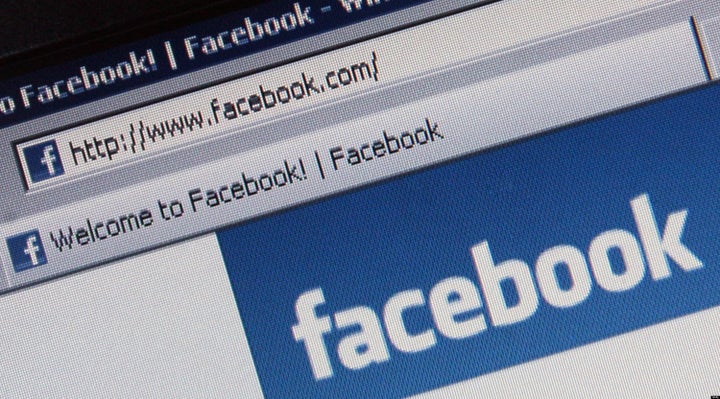 By Ankita Rao
Religion News Service
(RNS) Do a Google search on Shirien Elamawy and you'll find her Tweets, her Egyptian Gumbo website, her college newspaper columns, and the beginnings of her Muslim children's book.
What you won't find anywhere is an image of Elamawy herself. It's not attached to a screed she wrote against Oprah Winfrey, nor a speech she gave on Allah, and definitely not on her Facebook account.
In an effort to be modest in both real and digital life, the 23-year-old Elamawy doesn't post photos of herself online, and is careful of her interactions with men on the Internet.
"If I could go back in time and not take yearbook pictures, I wouldn't do that either," said Elamawy, a marketing consultant who lives in Paramus, N.J.
In the right hands, Facebook can be a powerful social networking hub to keep tabs on far-flung friends, find a job or push a cause. In the wrong hands, it can reveal a treasure trove of dark secrets--photos of drunken coworkers, confessions of stoned preteens, and clues to an unfaithful spouse.
Some Muslims, like Elamawy, also worry it runs afoul of Muslims standards of modesty. Others see it as a home to offensive images like depictions of the Prophet Muhammad, and have personalized Facebook to fit their Islamic beliefs.
"There's such a thing as virtual modesty," said Shahed Amanullah, editor-in-chief of altmuslim.com, a popular online magazine. "If you're modest in the real world, you can be modest in the virtual world."
While Amanullah says only a minority of Muslims would go as far as Elamawy and remove photos from websites, he said "the best way to gauge how Muslims interact in social networks is to look at Muslim responses to Facebook."
Online debates ask if Facebook is haram, or forbidden. Facebook has deleted numerous anti-Islam groups; most recently, Facebook was banned in Pakistan and Bangladesh when a group promoted prohibited depictions of Muhammad.
A Pakistan-based website, MillatFacebook.com, cropped up in May as a possible Islam-friendly alternative. Yet despite the controversy, Amanullah said Facebook continues to be the social network of choice in Muslim countries like Egypt and Pakistan, and in the wider Muslim community. He pointed out that some imams even break the 5,000-friend limit and have to switch to fan pages.
Photos of the Canadian comic Hamzah Moin are easy to find online. He's the funnyman behind the comedy website Maniac Muslim, as well as the "Poking Feels Haram" T-shirt, a reference to the Facebook feature that users love to hate.
While Moin, 25, sees Facebook as a valuable tool for networking and discussion, he also recognizes that it can lead to tainted reputations and bad judgment."You put the wrong person in front of a car, they can do a lot of damage," he said.
Farrah Hamid, the editorial director for Elan magazine, agreed that Facebook can be a valuable tool for fostering a conversation between readers and editors, and connecting Muslims around the world.
"It's kind of like bringing together global voices on a platform where you don't risk being scrutinized by your government or society," Hamid said.
But for modest-minded Muslims like Elamawy, it's the images--not the voices--that cause concern. She'll browse her friends' photos and e-mail her photos to friends, but said there's no way to guarantee privacy once something is posted online.
"You don't know whose hands they're going to be in later," she said. "You don't know if there's a guy who is going to be looking at you all decked up, dressed for a party."
Elamawy's friend in Dallas, Mehanal Begawala, doesn't post photos of herself online, and even asked guests not to take photos at her wedding. Begawala allows friends to share pictures where she is wearing a headscarf or full-face veil, like she would in public.
"I'm not sure whether it's personal or related to my religion," said Begawala, 28. "I don't prefer to broadcast my life to everyone or anything."
The issue of proper attire or image isn't just a concern for women. Seeing a man in a tank-top and shorts could have the same effect as a woman in a miniskirt, she said.
Begawala worries when she sees Muslim friends post photos in less modest clothing than they would wear in public. That double-standard, along with risqué status updates and photos, can stir gossip in tight-knit communities.
Citing broken marriage proposals and threatened careers that were prompted by Facebook revelations, Moin said "now more than ever," Muslims should post photos that reflect their personality and values when using Facebook.
"If we're going around flirting online and in real life we are shy and quiet, it's kind of a mild schizophrenia," he said. "As Muslims we should be consistent in how we act."
Elamawy insists she has no problem with self-expression, but rather with propriety. While her opposition to female hymen surgery and thoughts on Jesus are fair game in a public forum, her face just doesn't mix with Facebook.
"People often think that when you're covered, your personality and your voice is covered too," she said, "but that's definitely not the case."
Popular in the Community