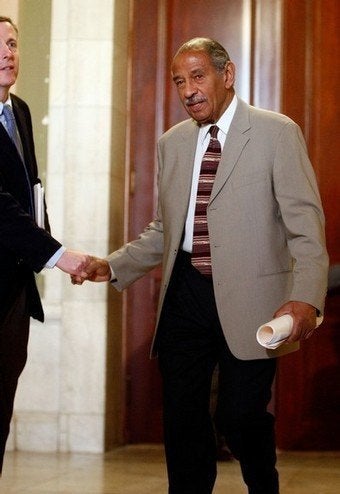 You may have heard of Big Oil, but have you heard of "Big Paper"? We know, it sounds absurd, but check this out.
Right now, there's a proposal in Congress to forbid the government from requiring scientists who receive taxpayer funds for medical research to publish their findings openly on the Internet.
This ban on "open access publishing" (which is currently required) would result in a lot of government-funded research being published exclusively in for-profit journals -- inaccessible to the general public.
Why on earth would anyone propose this? A new report by transparency group MAPLight.org shows that sponsors of this bill -- led by Rep. John Conyers -- received twice as much money from the publishing industry as those on the relevant committee who are not sponsors.
This is exactly the kind of money-for-influence scheme that constantly happens behind our backs and erodes the public's trust in government.
Can you join us in fighting back? The first step is to join Change Congress's "donor strike" today -- pledging to fight the underlying cause of this corruption by not giving a penny more to politicians who don't support reforming our campaign finance system. Click here to take action now.
When you sign, we'll email a phone number where you can call your members of Congress to ask them to oppose H.R. 801 -- the corrupt publishing industry bill. We'll also send John Conyers' number.
(Already, over 7,000 people have joined the donor strike, withholding over $880,000 from politicians unless they support the bipartisan plan for "citizen-funded elections" -- a combination of public financing and Obama-style small dollar donations.)
Who's against the corrupt publishing bill? 33 U.S. Nobel laureates in science, 46 law professors, the American Library Association, the Alliance for Taxpayer Access, and open access advocates.
But just telling Congress to oppose this bill is not enough. We need to reform the system that allows the special interests to buy results from our Congress over and over again.
Thanks for helping to Change Congress.
Popular in the Community