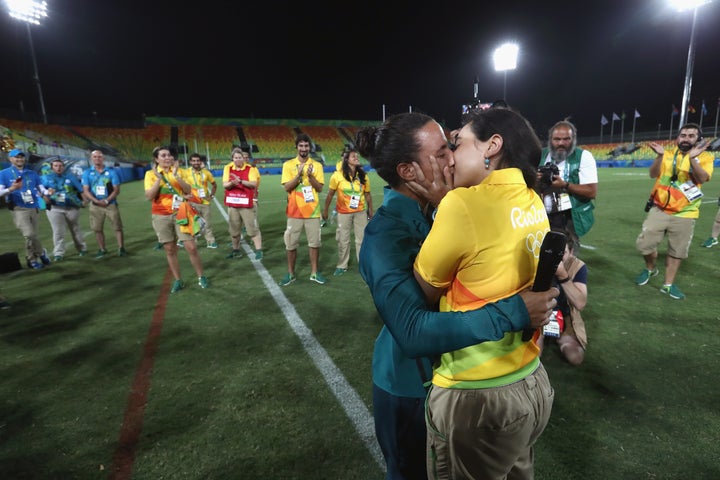 The Brazilian women's rugby sevens team may not have fared so well on Monday, earning a ninth-place finish in the Olympics' inaugural showing of the sport. But for athlete Isadora Cerullo, the night ended in smiles, kisses and love after her girlfriend proposed to her on the field in Rio.
Cerullo's longtime partner, Majorie Enya, a manager at the Deodoro Stadium, popped the question after delivering an emotional speech Monday night, BBC Sport reported.
"As soon as I knew she was in the squad, I thought I have to make this special," Enya told the outlet. "I know rugby people are amazing and they would embrace it."
Enya, 28, called her girlfriend the "love of my life," and said she was excited to start a new life together.
The couple live together in Sao Paolo and have been together for two years. Cerullo, 25, holds dual U.S. citizenship and moved to Brazil to prepare for the games.
Take a look at photos from the proposal below.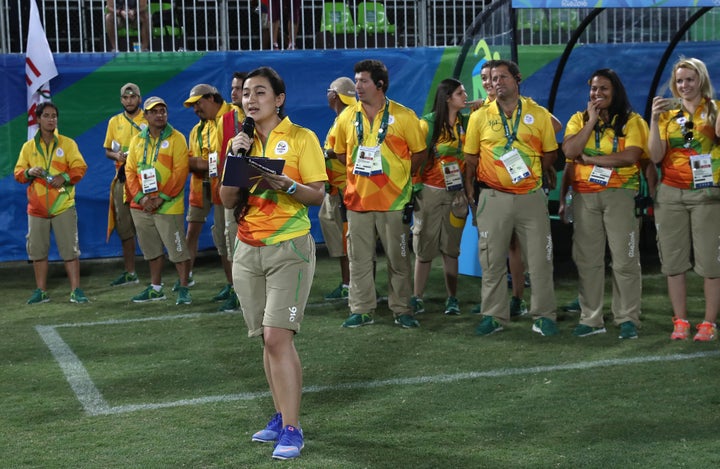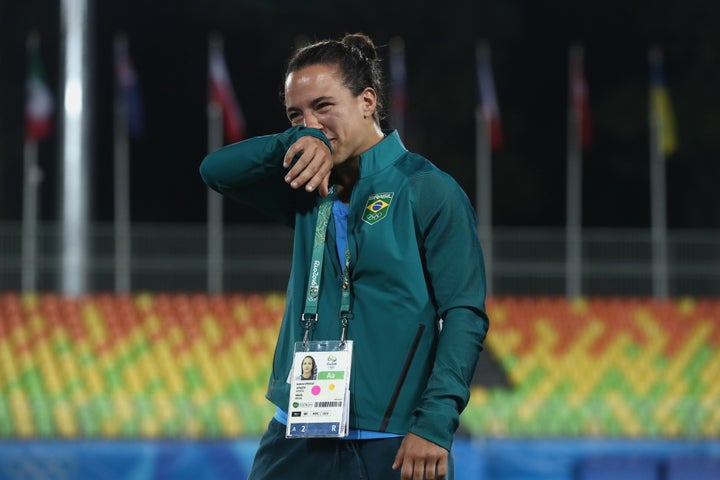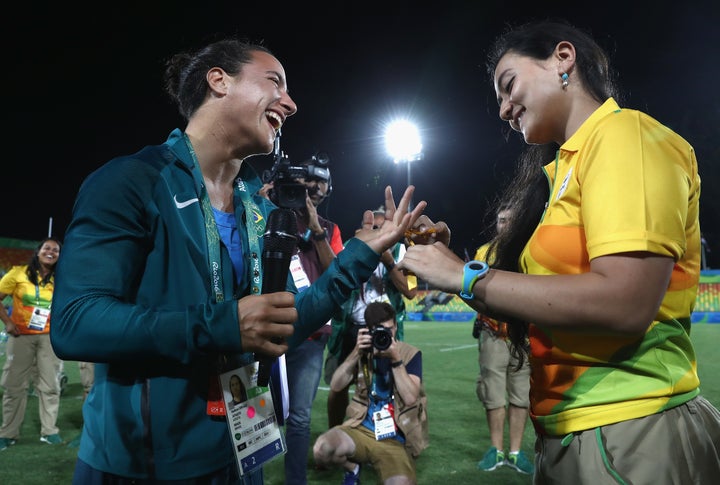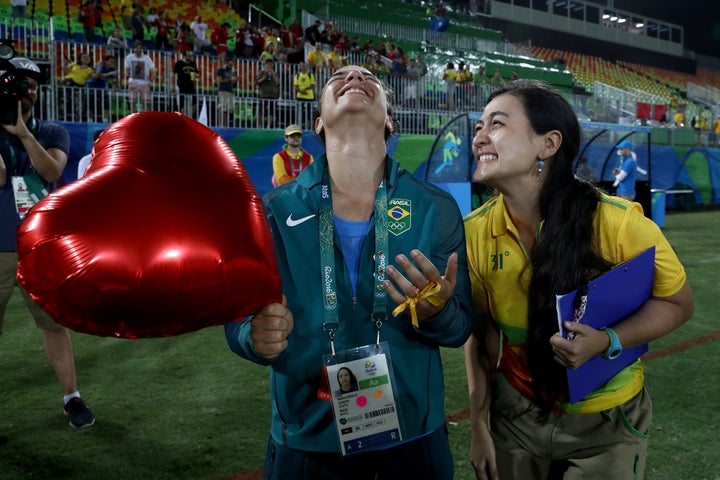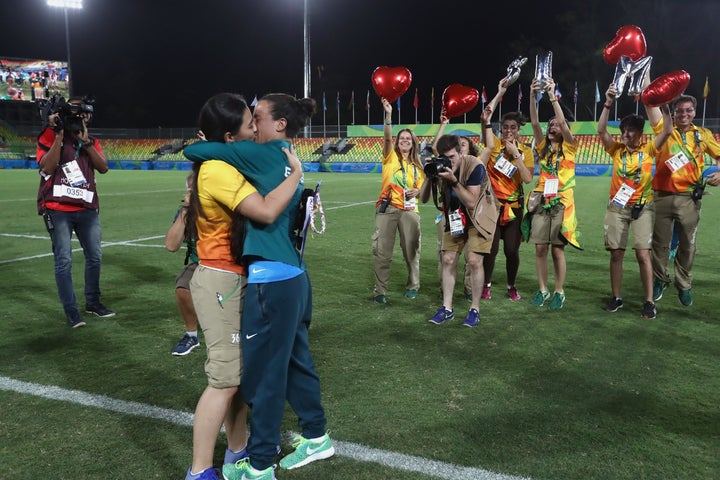 For more Olympics coverage: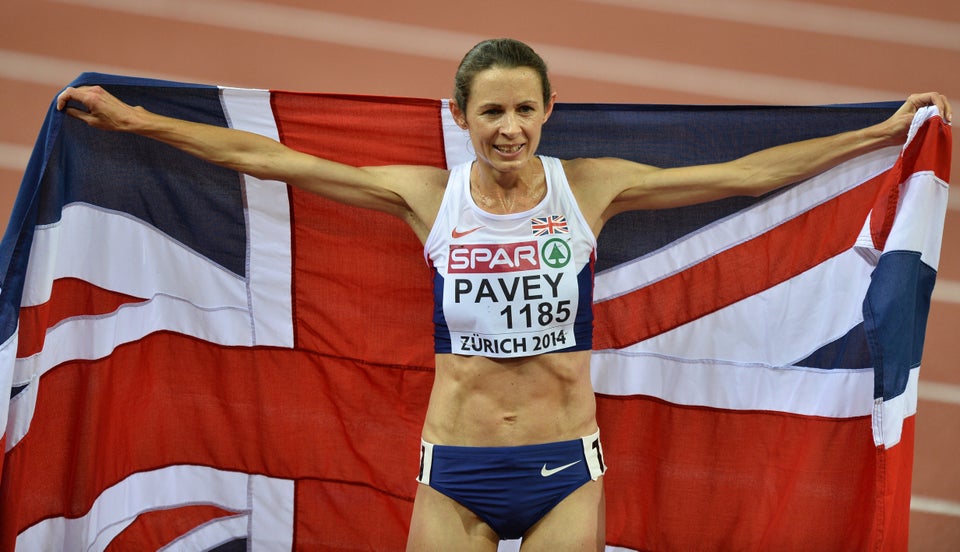 Olympians Who've Made History Before Stepping Into Rio
Popular in the Community