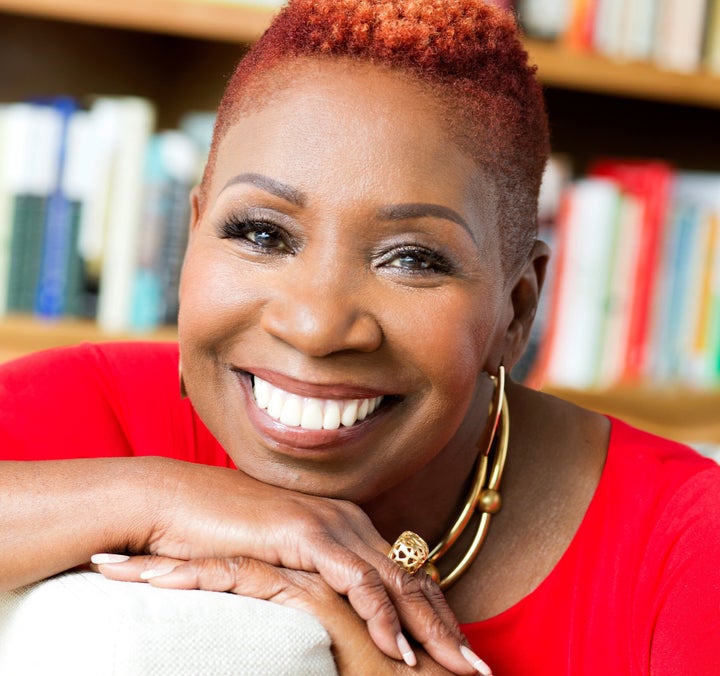 For her latest offering, the New York Times best-selling author outlines four essential trusts: Trust in God, trust in yourself, trust in others and trust in life. She also includes in the book how to cultivate trust-building principles to experience a renewed lifestyle.
Vanzant said she initially discovered trust was a huge issue for many people following the release of her 2013 book, Forgiveness: 21 Days to Forgive Everyone for Everything. She said that many readers expressed to her that they were having a hard time with forgiveness because they didn't know how to trust. According to Vanzant, trust is a state of mind and a state of being that people practice on a daily basis.  
"Most people think that they don't trust, but they do. We go through our everyday lives with an element of trust," she said in an interview with The Huffington Post. "Where it becomes difficult is when we start thinking about 'Should I trust? Should I not trust? Is this person trustworthy? Can I trust what I'm thinking?' It's when we think about it that we get all caught up, but we actually do trust."
So what's a possible solution to regain trust in an individual after its been broken? Vanzant said people should shift their energy to focusing on a more positive outcome.
"There are six billion people on the planet. Why is it that we trust we will get hurt again, but we don't trust that we won't get hurt again, why is that," Vanzant said. "We put our trust in our faith in the negative outcome as opposed to trusting ourselves to move through whatever we experience knowing that we're going to be OK. And all six billion people on the planet aren't out to disappoint you and break your heart."
Among the book's four trusts, Vanzant cites "trust in life" as one of the essential trusts. She told HuffPost that people -- specifically those in the black community -- who have lost hope in America's justice system due to police violence should not give up.
"I know people have lost trust, but you can't lose trust in life and not lose trust in yourself," she said. "We have to remain willing to do whatever is required when it is required to get what it is that we desire for ourself, for our community, for our children. We give up way too soon. We stop marching, we stop asking, we stop promoting those values and principles. You can't give up hope in America without giving up hope in yourself. So I would say, keep doing what is required."
PHOTO GALLERY
50 Books That Every African American Should Read
REAL LIFE. REAL NEWS. REAL VOICES.
Help us tell more of the stories that matter from voices that too often remain unheard.