In the world of "iZombie," the undead may be, well, dead, but that doesn't mean they're not entitled to the same rights as humans like you and me. 
For actress Rose McIver, playing Liv, a medical examiner who eats the brains of the already deceased to solve their murders, has taken on a more political turn in the third season of the CW series, which premiered earlier this month. 
The new season raises questions about the state of zombie politics by positioning the walking dead as a quasi-minority group in need of protection. Given the current climate of race relations and immigration, "iZombie" very purposefully uses zombies as an allegory to speak to larger divisions and comment on the experience of the disenfranchised. 
When asked about the prospect of a real-life zombie outbreak, McIver said that America probably wouldn't take too kindly to those who appear to be different from their own, zombies or otherwise. 
"It's a scary thought because obviously, with our show, we don't paint zombies as bad guys," McIver told The Huffington Post during a recent Build Series interview. "We paint them as afflicted peoples and people that have to respond to what they've been given."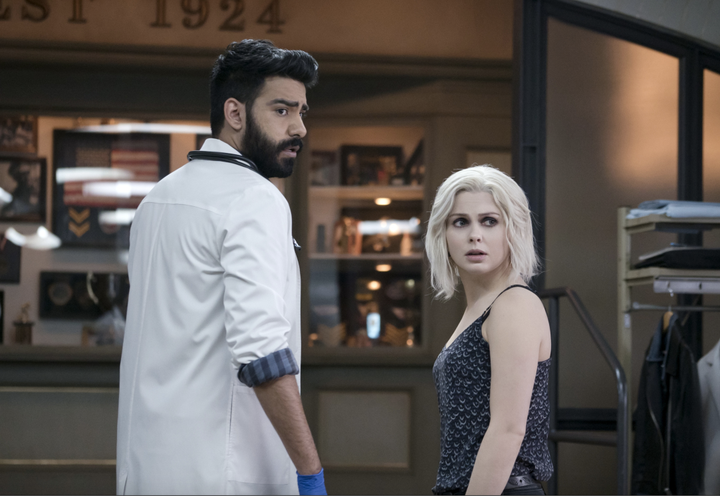 "You would like to think that people would tolerate, understand and protect [them]. I don't think we aren there yet at all," she continued. "I think it's important to be making material that addresses different lives and completely different worldviews and how they can live together. So I'm not sure if the States is ready for a zombie outbreak, to be honest, but maybe after watching 'iZombie' they will be."
In the third season premiere, Seattle's zombie population is under a constant threat of violence, as humans become increasingly aware of the their existence. Of course, historically in zombie lore, this has not gone well. 
Enter the shadowy and zombie-run paramilitary organization Fillmore-Graves -(get it? Fill. More. Graves), which has dreams of making the city a zombie safe haven by any means necessary.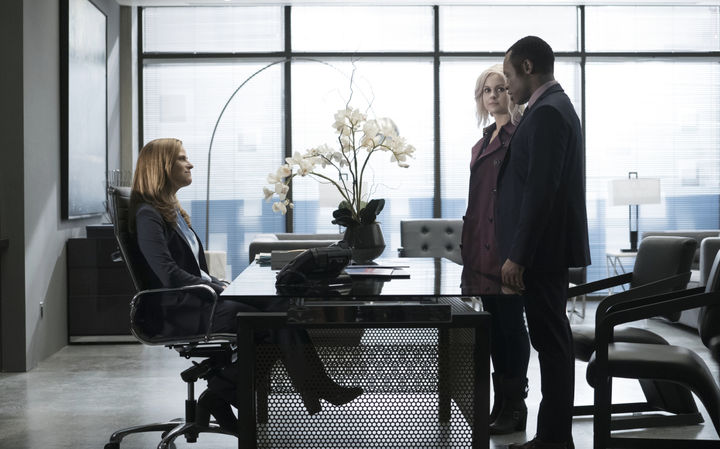 Now, Liv not only has to worry about how eating the brain of real housewife or a vigilante superhero might affect her personal life, but she also is contending with the growing fear and hostility toward her community. 
"It's something that I hadn't really thought of with Liv. But she is absolutely a target and she's struggling," McIver explained. "I think it's a response to the climate and also [series creator] Rob Thomas writing these three-dimensional characters that evolve themselves and interact so beautifully." 
"Who would've thought a zombie romance comedy drama would be speaking to bigger issues like this?"
 Watch McIver's full BUILD interview below. 
Calling all HuffPost superfans!
Sign up for membership to become a founding member and help shape HuffPost's next chapter
BEFORE YOU GO
PHOTO GALLERY
Celebrity News & Photos: 2017