James Corden, King of Carpool Karaoke, is one of the funniest guys in late night television right now. But there's at least one thing the London-born comedian takes very seriously: his fridge.
In an interview with Acorn TV for its upcoming show "Very British Problems," Corden expresses his extreme distaste for "the very, very strange person" who "just opens your fridge" -- even if he's told that person to make themselves at home. ("I don't mean it," he says.)
He goes so far as to explain the conversation he says you ideally should be having prior to enjoying a beverage in his home, but his feelings about the whole thing are perfectly summed up at the 1:06 mark. Just listening to it makes us thirsty.
"You can't take a drink from my fridge. You've got to ask me," he explains, "and then I will say the phrase 'Help yourself,' and you will then say, 'No, no, I can't,' and I'll go 'Sure,' and by that point, we're fine because I know that you're legit and OK."
People who don't follow this, he says, can "leave, and never see me again."
It might seem a little harsh, but he is far from alone across the pond. Brogan Driscoll, senior lifestyle editor for HuffPost UK, confirmed that helping yourself to someone else's fridge contents is a big British no-no. "It's so true. We are so, so polite," she said. "If someone went into my fridge, I'd be like, WTF."
She did, however, add a small disclaimer: "They wouldn't even need to, because you offer drinks, etc. straight away. And one thousand times."
So, there you have it. If you ever find yourself a guest at James Corden's house (lucky you!), just wait for him to offer you a drink, OK?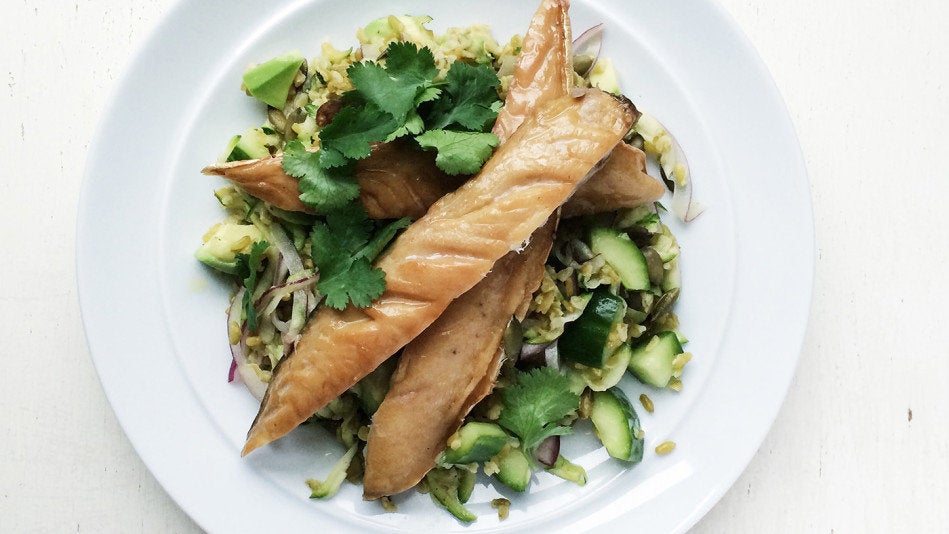 Healthy Foods to Keep In Your Fridge