The youngest Spears girl is a star already, celebrating her 5th birthday in style with mama Jamie Lynn Spears, the 21-year-old sister of Britney Spears. The young mom was only 16 years old when she gave birth to daughter Maddie, but she seems to be thoroughly enjoying motherhood, posting lots of Instagram pictures of her adorable little girl, tagging one of them "#myworld."
Even at age 5, Maddie is a fashionista already, posing sweetly with a huge smile, wearing pink Dolce & Gabbana shoes she chose herself, prompting her mother to comment, "BirtHdaY gIrL!!! Picked out her bday outfit by herself!! #DolceGabbana shoes #crewcuts #imintrouble."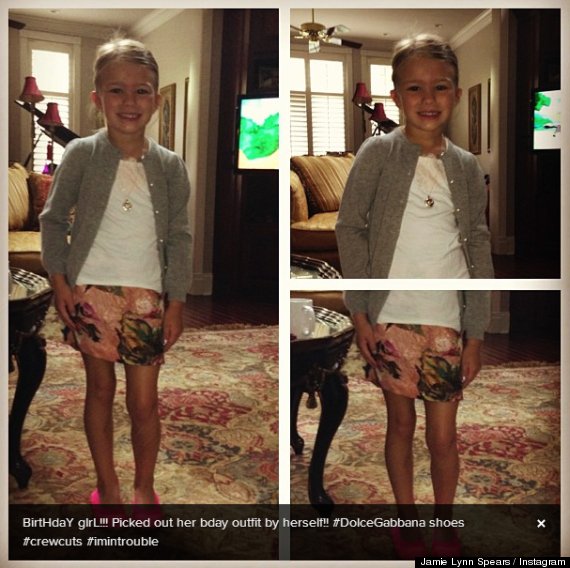 The little princess seemed to be having a great birthday, munching on cupcakes in a beauty salon chair while waiting for her mother in one photo, and grinning with two friends and some presents later in the day.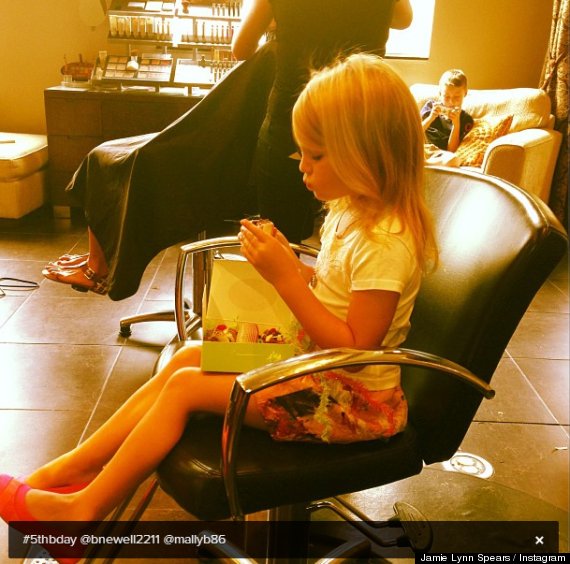 In another snap, Maddie's blond hair, sassy pose, sequined shorts and big camera smile are reminiscent of aunt Britney's innocent enthusiasm in her younger days when she appeared on "The Mickey Mouse Club" with other future stars Justin Timberlake and Christina Aguilera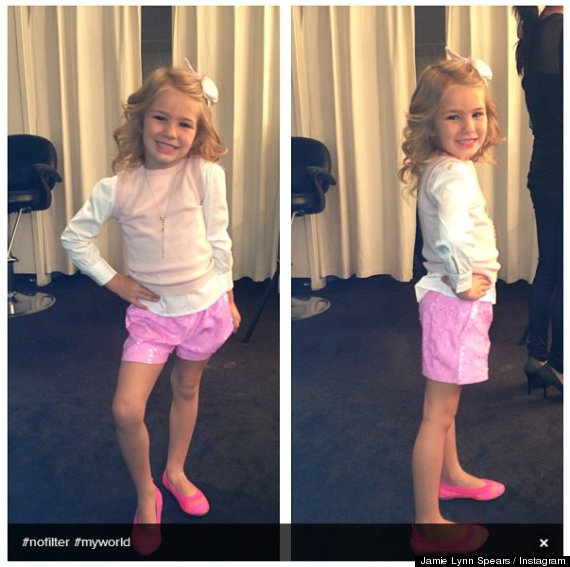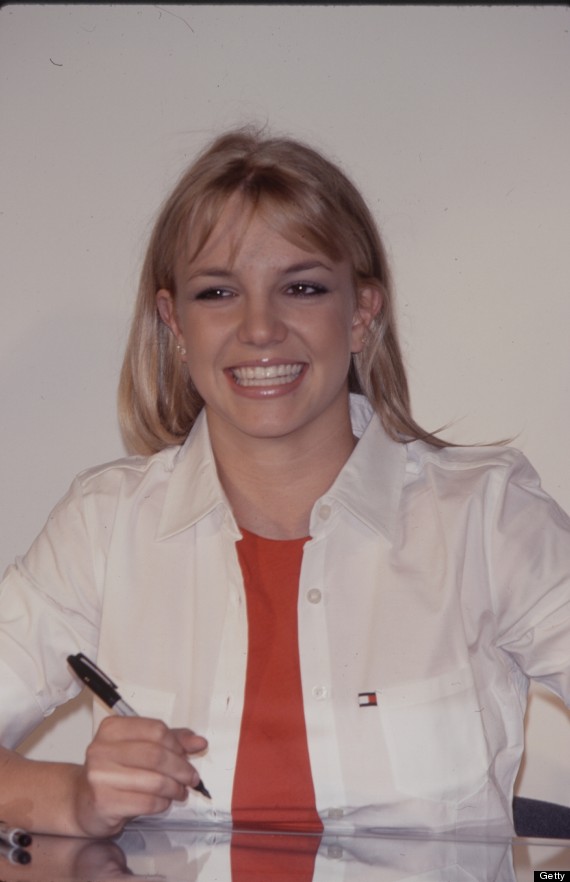 Jamie Lynn got engaged to her boyfriend Jamie Watson in March, and the couple have been dating for three years. Britney Spears congratulated her via Twitter, posting, "So excited and happy for my sister! Congrats @jamielynnspears - love you."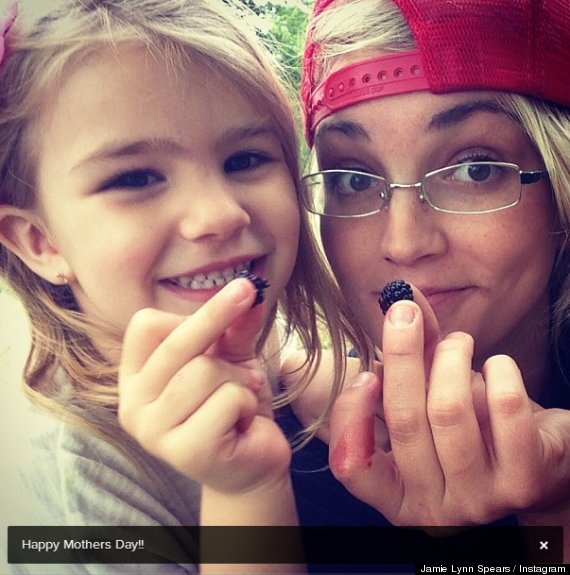 Before You Go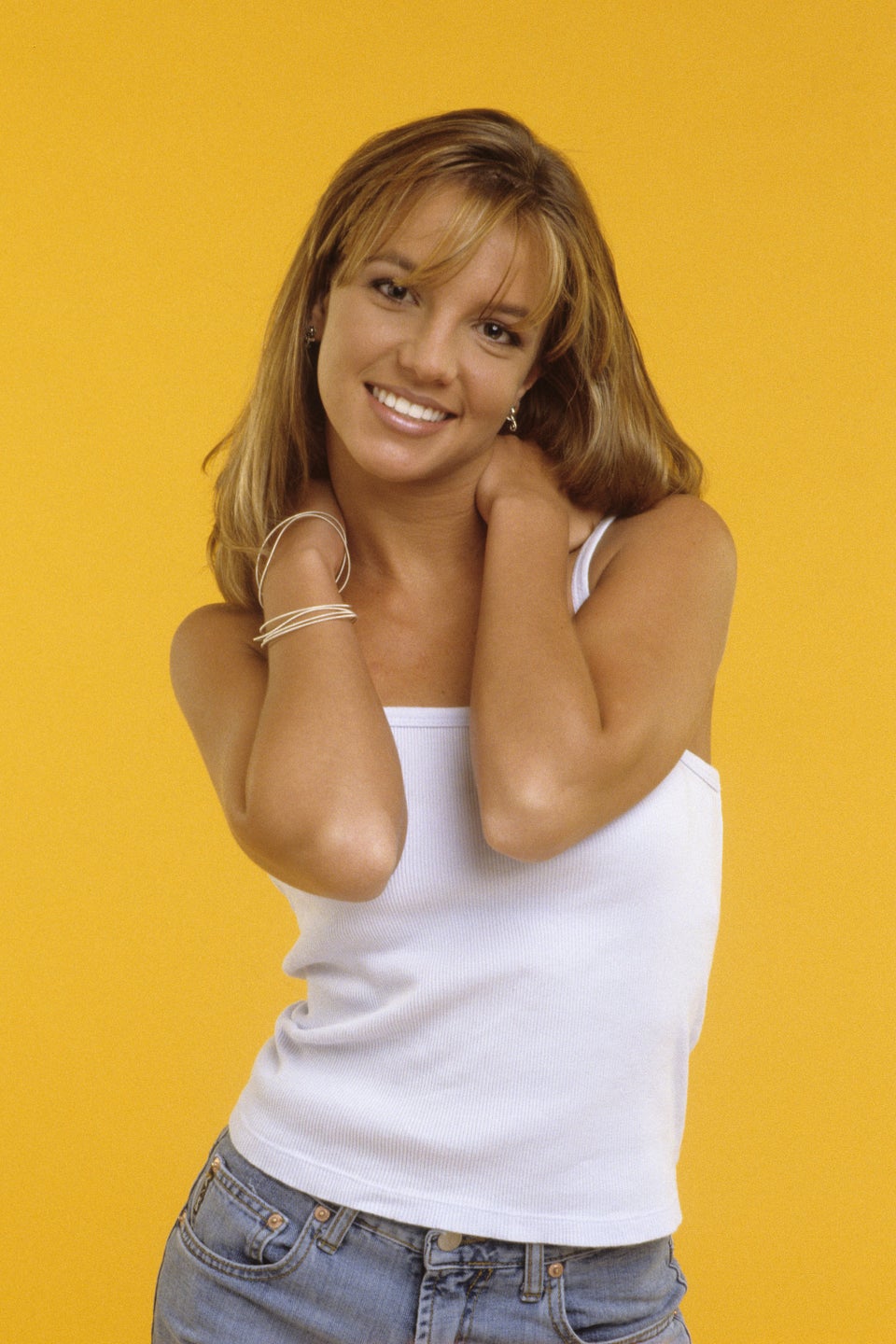 Britney Spears Through The Years
Popular in the Community