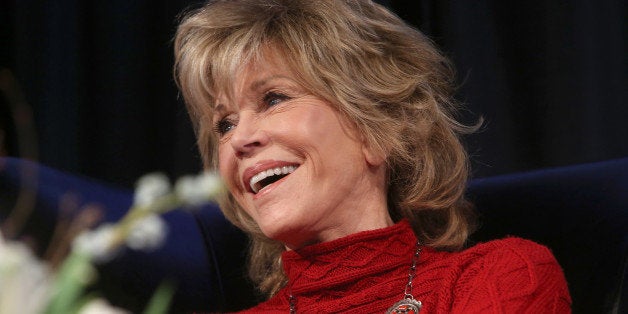 It was a fitting statement considering the event: a Q&A between with radical trailblazers Jane Fonda and Lily Tomlin. The two were in the comedy "Nine to Five" together in 1980 and recently announced that they will star in a new Netflix comedy, set to be released in May. They're also best friends hanging out at Sundance for the first time, seeing films, talking to people and just seeing what's out there.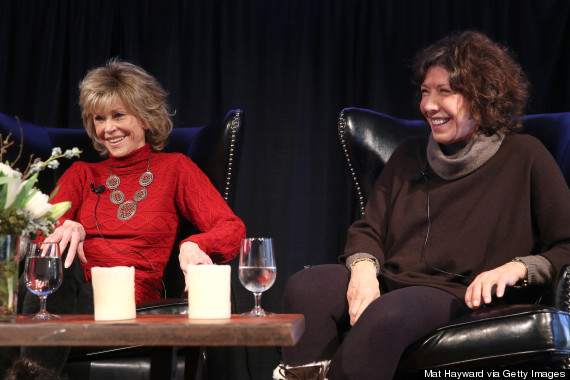 Moderator Pat Mitchell started the conversation with questions about their early days and finding success. "Obviously having a famous parent helps," Fonda said, referring to her father, actor Henry Fonda. "The '70s were when I began to produce movies. It was a much easier time."
Referring to what it was like when she was just starting out, Fonda said, "I took the easy road for a while. I would say that ended with 'Barbarella.' I liked doing something that caused a certain generation of men to have their first erections. But then I became an activist."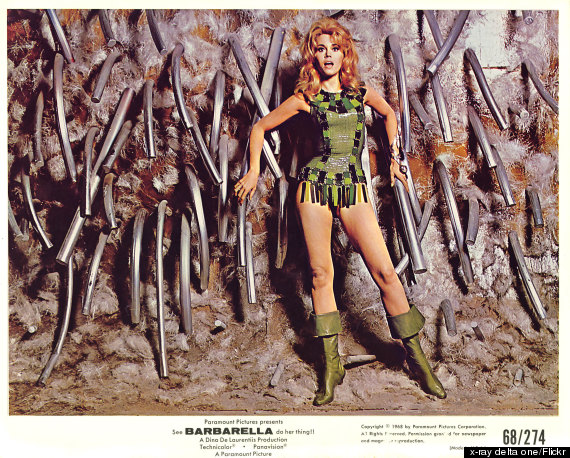 Jane Fonda in 1968's "Barbarella."
Tomlin, on the other hand, often quieter than Fonda was on stage, admitted that she was never in search of fame. She got her start as a stand-up comedian in the 1960s and is considered a pioneer for her work in comedy, television, Broadway and film.
"I didn't go into performing to be famous. I wanted to work. A lot of people don't value that they have an opportunity to work -- to do something. There's so much gratification in doing something well," she said. "I didn't want to be famous. I thought you would absolutely lose integrity. And I have," she joked, cracking her famous toothy smile.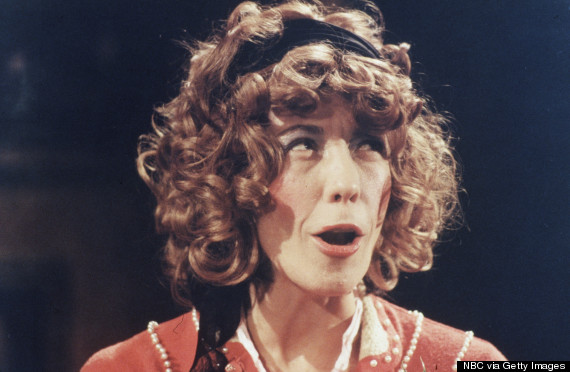 Lily Tomlin on "Saturday Night Live" in 1976.
The decades-long friendship between Fonda and Tomlin was obvious in plain sight. They needled each other, edited each other and showed a sort of shorthand that delighted the room.
Fonda admitted that it wasn't always gravy. "I would do it really differently if I had to do it over," Fonda said. "Relationships are important. You don't have to sleep with them, but you have to be friends. I made a bunch of movies that didn't work."
Tomlin jumped in to her rescue, and with her own advice for the women in the room. "You just have to make yourself good at something. Worthy, good. That builds your confidence," she said. "You have to make yourself useable. Sometimes you might fall down and your use is debatable amongst the crowds. But you will find a way."
Mitchell brought up how hard women struggle to be half as successful as men in Hollywood, and pointed out that often it's all about the money. Access to capital for women in entertainment is one of the biggest problems.
"We should have a women's bank that funds women's projects," Tomlin interjected. And Fonda picked up on her pause: "We all know what we have to do. We have to not be quiet about it, we have to keep talking about it, we have to shame the studios for being so gender-biased," she said.
Fonda, 77, has won two Oscars and has dedicated her life to improving women's health and fitness as well as being a top voice in the political protests of the 1970s and beyond.
"Media is the face that the United States gives to the world. And if the women's part of our country isn't part of that face, then they're not getting the whole picture," Fonda said.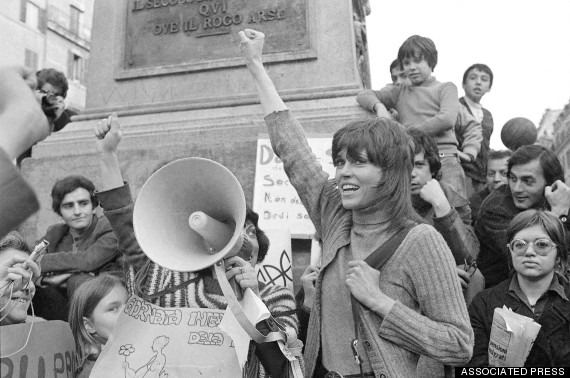 Fonda at a feminist protest in Rome in 1972.
"It's patriotic to insist and fight and scream and yell and raise our fists and support all the women that are getting their movies made," she added. "We have to show that women who make movies make money. We have to prove that we can be commercial."
Offering her support, Tomlin added, "Jane is like the girl in ballet class who always gets a gold star. She works like hell."
Their upcoming Netflix comedy, "Grace and Frankie," pits the two veterans against each other. "They hate each other. I'm a tight-ass and she's a hippy," Fonda said of their characters.
The two women, who are long-time enemies, have the rug pulled out from under them when their husbands reveal that they have been having an affair and plan on getting married. The season will be streamed in full on Netflix starting May 8.
"It's my women friends who keep starch in my spine," Fonda said. "Women's friendships are one of the reasons women live longer than men. We talk about different things, we delve deep, we go under -- even if we haven't seen each other for years. There are hormones that are released when women are with other women that are healthy."
Hearing two women with such powerful and long-lasting careers speak about perspective is one of the reasons people put panels like this together. But Fonda's closing message is a personal one. "When you get older," she said, "you realize that friendships don't just happen. You have to cultivate them."
Before You Go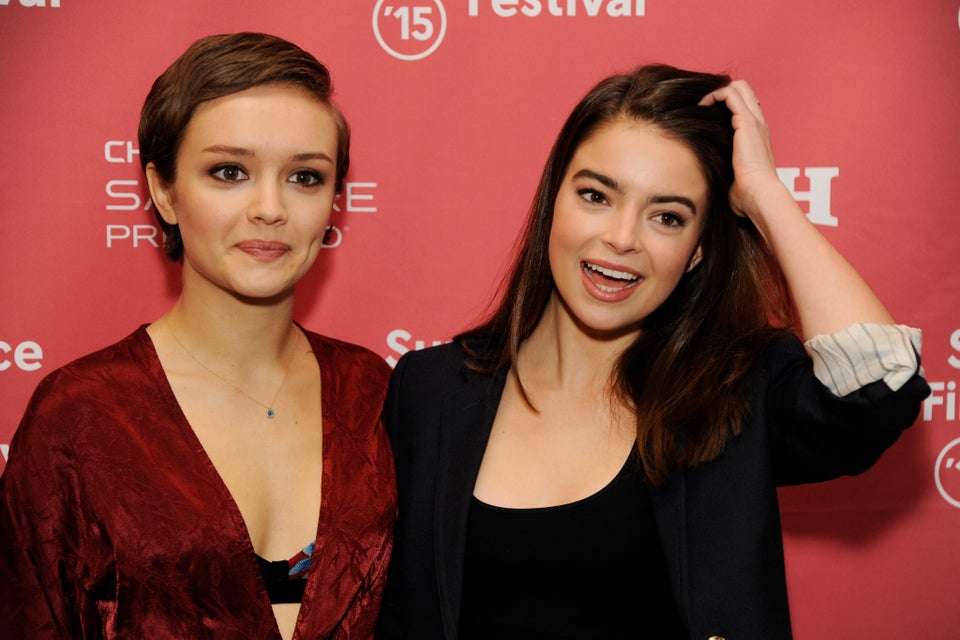 Sundance 2015
Popular in the Community