Fonda stuns on W Magazine's June 2015 cover in a Giambattista Valli dress and cape. Inside, she shows off her famous figure in the likes of Lanvin and Nina Ricci, and while she looks perfectly at home in the designer duds, she doesn't necessarily feel that way. "It's a hoot that, at my age, people are calling me a fashion icon," she said.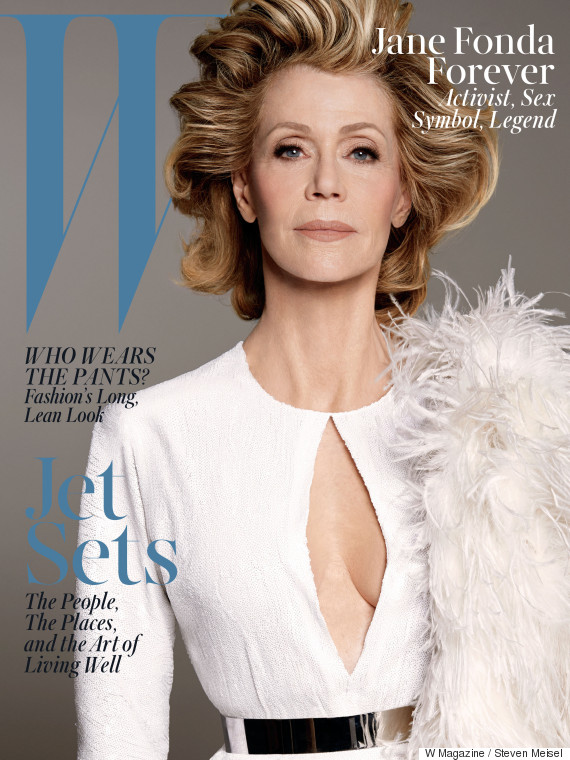 In fact, when it comes to style, Fonda admits it started out as an afterthought. "Truthfully, my relationship to fashion has always been strained. When I was starting out as an actress in New York, I worked as a model because I needed to pay for acting classes. But I didn't have what it took to be a model. I hated all the emphasis on how I looked, and I never paid much attention to clothes."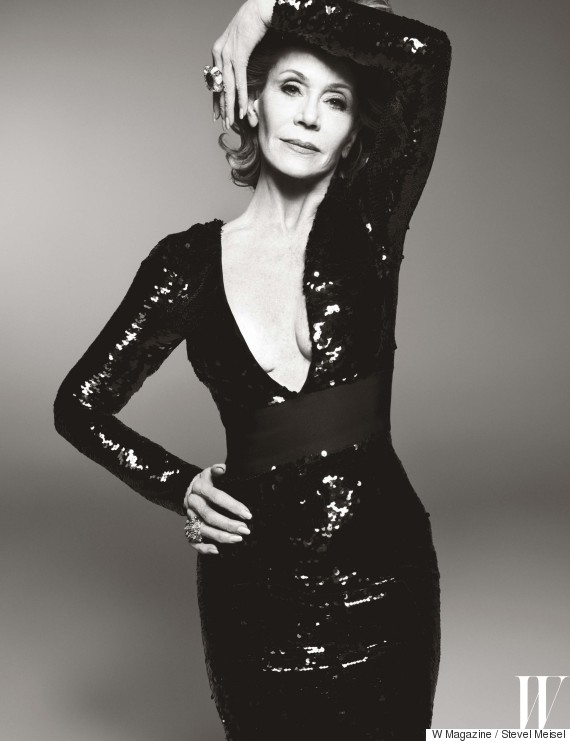 Fonda can rock just about anything (remember that green Balmain jumpsuit from the 2015 Grammys?) with the confidence and sophistication of a true fashion icon, whether or not she thinks so.
Head to W Magazine to see the entire interview, and be sure to pick up your copy of the magazine, which hits newsstands June 2.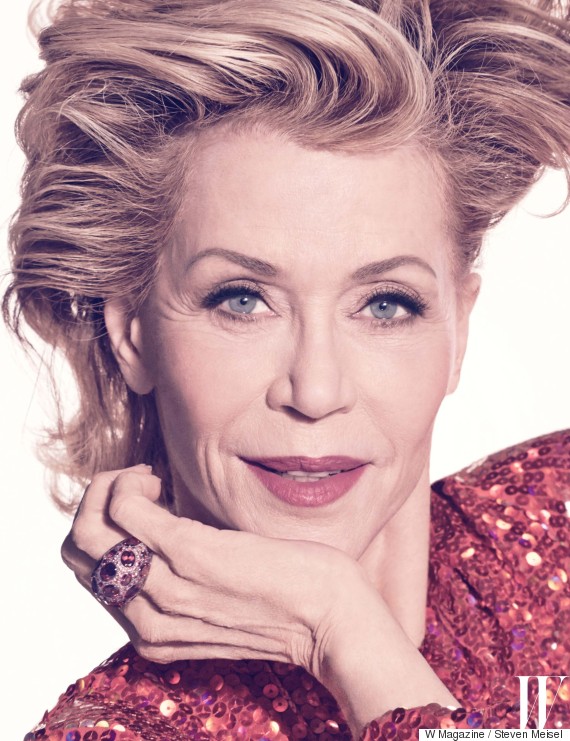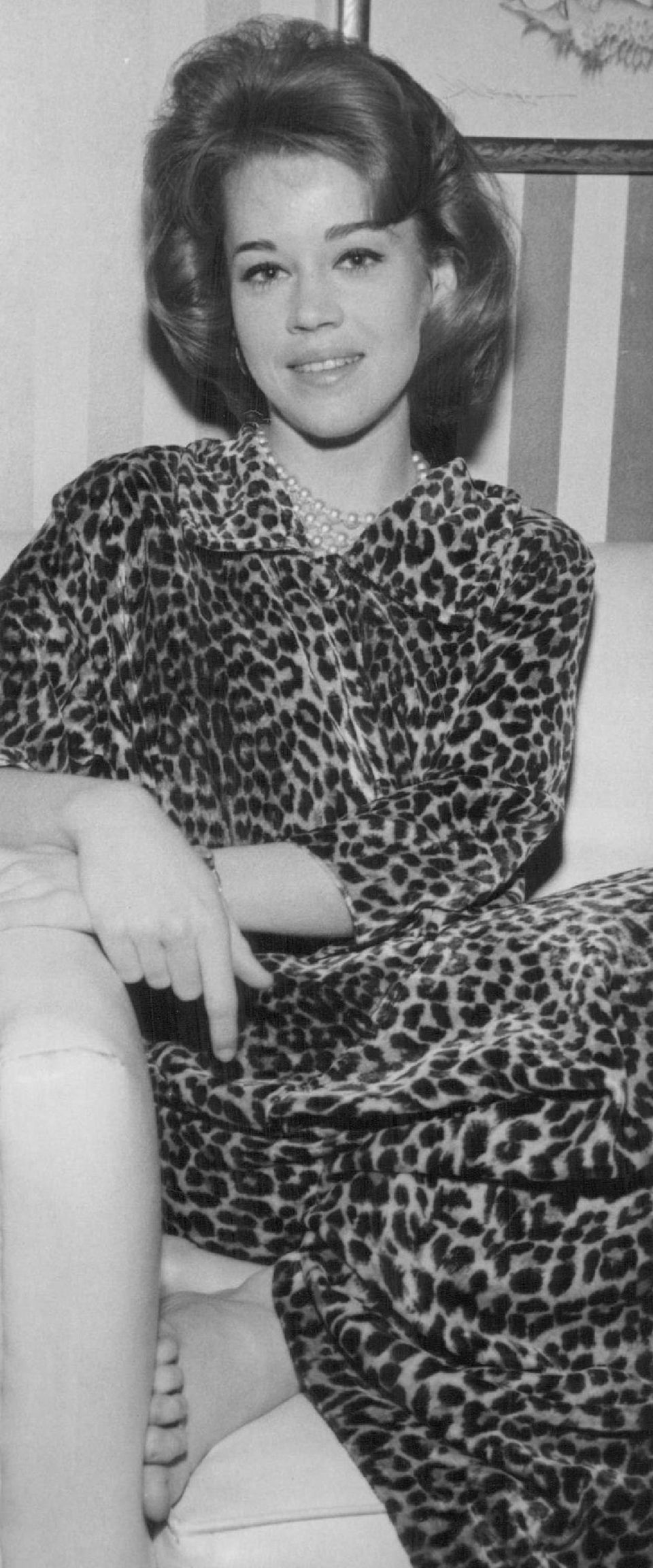 Jane Fonda: Evolution of Style