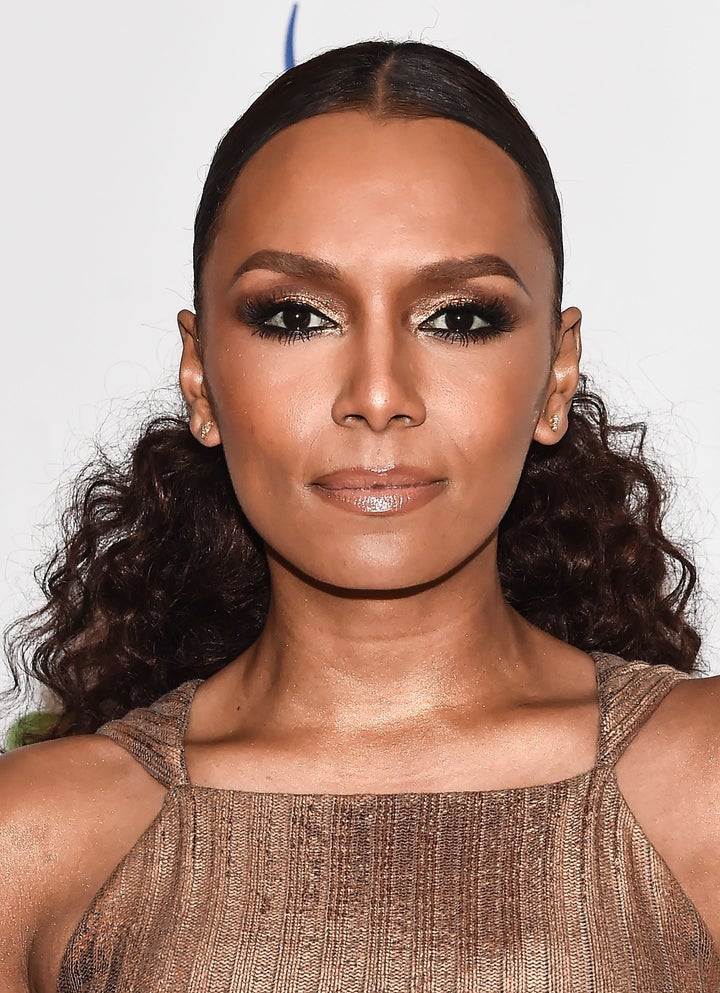 Janet Mock responded on Monday to the horrific comments made by Lil Duval on Friday's edition of "The Breakfast Club," during which the comedian joked about murdering a woman because of her transgender identity.
Duval came under fire after he told hosts Charlamagne Tha God, Angela Yee and DJ Envy that he would "kill" a trans woman if he became aware of her gender identity after having sex with her.
"I don't care, she dying," /www.washingtonpost.com/news/morning-mix/wp/2017/07/31/i-dont-care-she-dying-comedian-lil-duval-says-he-would-kill-a-sexual-partner-if-he-learned-she-was-transgender/?utm_term=.1934d73197d3"}}" data-beacon-parsed="true">he told listeners. He then tweeted an image on Monday that insinuated he would refuse to apologize.
During the conversation, Duval misgendered Mock, who had also been on the show last week to promote her new book Surpassing Certainty, which host Yee chose for her book club. The hosts laughed in response to the misgendering of Mock.
In response, Mock wrote a blistering takedown of Duval on Allure.com. "This was not the first time that I've been misgendered, dismissed, told that I am an abomination, that I need medical help and God, et cetera, et cetera," Mock wrote. "Boo boo: You are not original. Everything you've spewed has been said to me and my sisters before — hundreds of times. But there are deeper consequences to this casual ignorance."
Mock then made a powerful statement about the source of this transphobic, violent mentality among many cis, straight men and its roots in toxic notions of masculinity.
"Until cis people — especially heteronormative men — are able to interrogate their own toxic masculinity and realize their own gender performance is literally killing trans women, cis men will continue to persecute trans women and blame them for their own deaths," Mock continued. "If you think trans women should disclose and 'be honest,' then why don't you work on making the damn world safe for us to exist in the first place? The 'I'd kill a woman if I found out' rhetoric is precisely why so many women hold themselves so tight — the stigma and shame attached to our desires need to be abolished."
Other trans activists have highlighted how Duval's comments rely on a dangerous cultural trope that trans women are trying to "trick" or manipulate straight men into having sex with them ― and how this idea is also rooted in dangerous, toxic masculinity. On Monday, Tiq Milan, trans and media activist, wrote "Trans attracted men are shamed so much by their hetero counterparts that they would rather kill a transwomen than protect her," on Twitter. And on Sunday, actress and activist Laverne Cox tweeted, "We have free speech but that speech has consequences and trans folks are experiencing the negative consequences with our lives. It hurts my spirit cause this isn't funny. Our lives matter. Trans murder isn't a joke."
Mock ended her Allure essay with a call to action for anyone who considers themselves an ally to the transgender community.
"Unfortunately, my writing this essay or conducting another interview will not do all the work," she wrote. "It'll be up to you — the readers and the listeners — to help bridge that gap. So I ask: How will you show up for our sisters who are watching, listening, and experiencing this violence daily?"
Calling all HuffPost superfans!
Sign up for membership to become a founding member and help shape HuffPost's next chapter