NBC's new budget for the show amounts to $80 million, down from $100 million. After the cut, Leno's new salary will account for $15 million of the overall total. The talk show king also extended his contract with the network through 2014.
"Jay's foremost concern is for the wonderful people who work for 'The Tonight Show,'" Bruce Bobbins, one of Leno's spokesmen, said in a statement. "He did what was necessary to ensure their well-being."
The mid-August restructuring effort by the Peacock Network reflected "The Tonight Show's" less-than-stellar ratings. While the segment is still technically atop the late night heap, it's only breaking even financially.
"Welcome to The Tonight Show, or as Comcast calls us, The Expendables," Leno joked. "As you may have heard, our parent company has downsized The Tonight Show. ... We've consistently been number one in the ratings, and if you know anything about our network, that kind of thing is frowned upon."
In a trend that has affected late-night shows across the networks, however, audiences are being steadily siphoned away by Web and cable-shows, such as Comedy Central's popular "The Daily Show" and "The Colbert Report."
In an interview with the WSJ, NBC's entertainment chief Robert Greenblatt also said the cuts were necessary to counteract the tens of millions of dollars in budget increases implemented when Leno switched briefly to prime-time in 2009.
"All we did was bring it back down to pre-prime-time levels," Greenblatt said.
Before You Go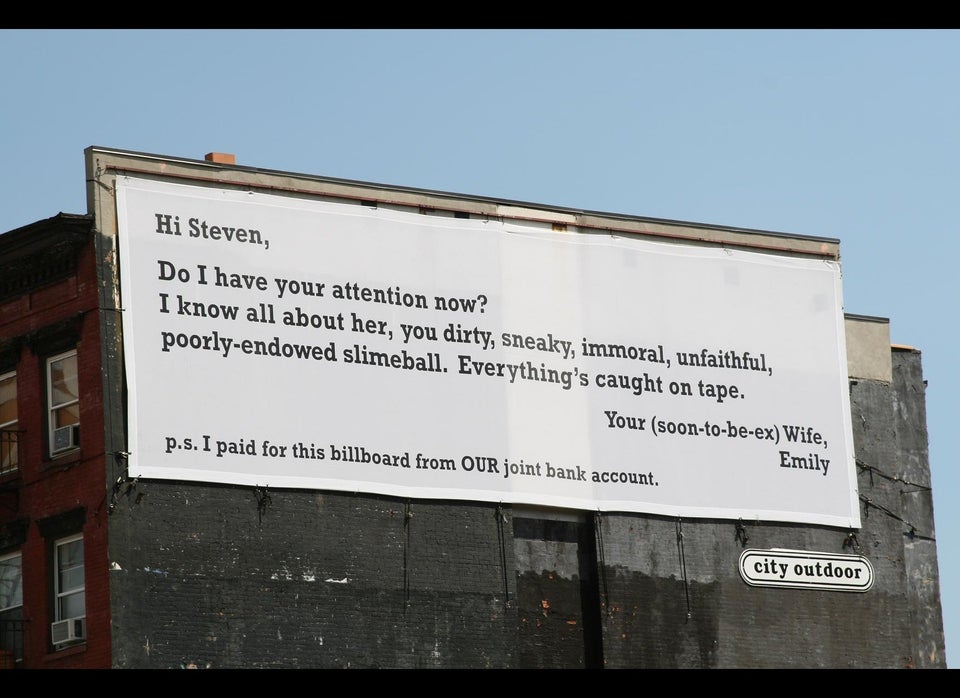 Weird Billboards