Jay-Z's company Roc Nation is supporting a new app, Promise, that seeks to improve the U.S. criminal justice system. The app, which announced the partnership Monday, has an ambitious goal: reduce incarceration and recidivism by offering local governments "an alternative to holding low-risk people behind bars simply because they can't afford bail."
"We are increasingly alarmed by the injustice in our criminal justice system," said Jay-Z in a statement with the announcement. "Money, time and lives are wasted with the current policies. It's time for an innovative and progressive technology that offers sustainable solutions to tough problems."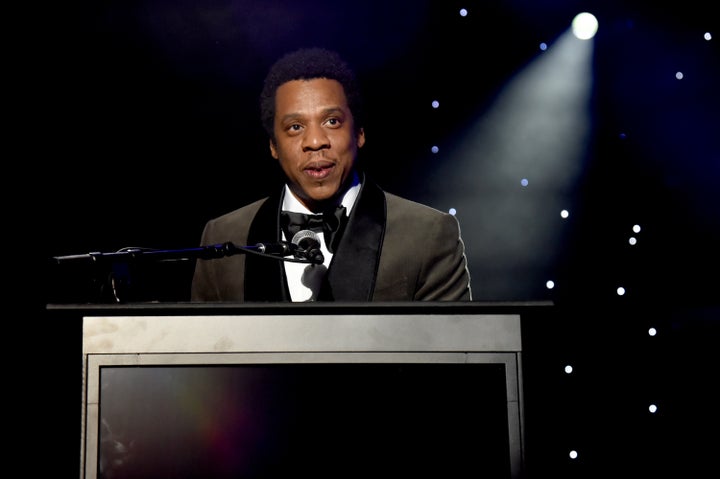 Promise's website positions the app as a service that aims to "get people out of jail and provide ongoing support and supervision to help keep them out."
The app would come into play during the pretrial process to aid participants who can't afford bail and. After a comprehensive intake procedure, the team behind the app would create an individualized plan going forward.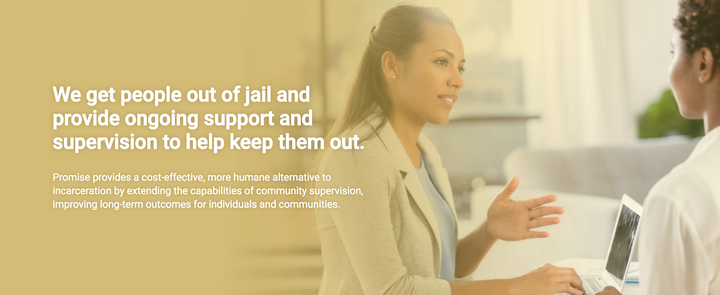 Promise says it will then monitor and support participants by generating an intelligent calendar of the participant's obligations ― think court appearances, drug testing, substance abuse treatment, etc ― and sets reminders. The app also "provides coordinated referrals and support based on individual needs, including job training, housing, counseling, etc."
Government agencies will have access to the app's offerings, as will users on parole and those who would otherwise be incarcerated. 
Co-founder Phaedra Ellis-Lamkins told Rolling Stone that she hopes the app will "create a sustainable and scalable program that will reduce the number of people behind bars, recidivism and the cost of care by extending the capabilities of community supervision."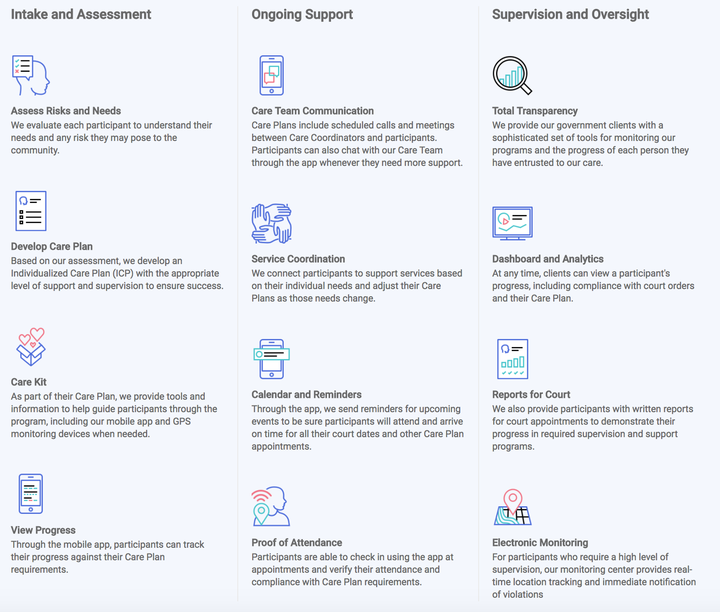 "If you're from neighborhoods like the Brooklyn one I grew up in, if you're unable to afford a private attorney, then you can be disappeared into our jail system simply because you can't afford bail," he wrote. "Millions of people are separated from their families for months at a time — not because they are convicted of committing a crime, but because they are accused of committing a crime."
The Roc Nation Twitter account has also frequently posted about the current incarceration of Meek Mill, frequently retweeting messages like "Free Meek Mill" and stories related to the rapper's case.
The app is currently onboarding one county. A spokesperson told HuffPost that the company is "in the contracting process for another county and are in talks with several other jurisdictions to offer the platform as an alternative to county jail pre-trial."
"We're hoping to continue forming relationships with communities across the country to create a better system for everyone," the spokesperson said.
Calling all HuffPost superfans!
Sign up for membership to become a founding member and help shape HuffPost's next chapter
BEFORE YOU GO
PHOTO GALLERY
Beyonce and Jay Z