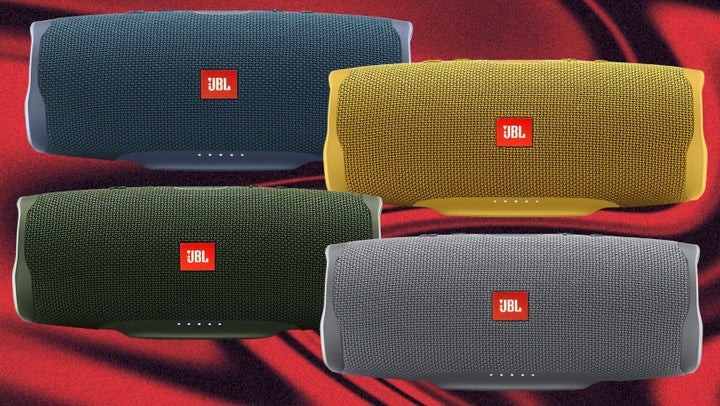 Since then his JBL Charge 4 speaker has gotten tons of use and continues to be one of his favorite Father's Day gifts. According to him, its petite size doesn't let on to the fact that its sound is "crisp and surprisingly loud." He's also impressed by the bass notes which can be attributed to the dual passive radiators that create a deep, resonating and clear sound, even at higher volumes — no warped or static tones here.
Another plus is that it's waterproof, even if submerged. The durable fabric exterior and rugged rubber housing means that he can take it outside while gardening, on camping trips and in the bathroom while he showers without having to worry about condensation ruining its performance.
In terms of play time, you can enjoy up to 20 hours of wireless listening per charge and have the added ability to wirelessly pair up to two smart devices at once. You can also charge your phone or tablet using the built-in USB port — another plus, since my dad always seems to forget to charge his phone overnight.
I consider my father's picky sensibilities enough of a reason to see the JBL speaker as a foolproof buy. If you need more convincing, however, keep reading these promising reviews.
Promising Amazon reviews:
"I have to say this is one of the best music purchases we have made for many years. Received it today, took about two minutes to pair and we were off. I did charge it and then kept it plugged in while playing it for almost five hours non stop. For such a small unit the sound is great. I already know I will likely get a second one for the wife now that we have discovered a music app that we enjoy. Well worth the cost." — Joel and Paula B.

"I've had the JBL Charge 4 Portable Bluetooth Speaker for two years now, and I must say, it's been an absolute joy to use. This speaker has been my go-to for all my outdoor activities, from camping trips to beach days and everything in between.

One of the standout features of this speaker is its excellent sound quality. The bass is punchy, and the sound is clear, providing a rich and immersive listening experience. The speaker can get quite loud, making it perfect for outdoor gatherings or parties.

The battery life of the JBL Charge 4 is also impressive, lasting up to 20 hours on a single charge. This makes it perfect for extended use, without the worry of it dying on you mid-way. I've also found it very convenient that the speaker can charge your phone or other devices via the built-in USB port." — Daylan

"Awesome speaker. Excellent sound - LOUD and very clear. Bought this for myself to play music outside when doing ranch chores and my 17 year old was so impressed with it, he used his saved up birthday money to buy one for himself. He's a music kid - plays, writes, and mixes his own music, and so that's a heck of an endorsement for this little speaker. Buy it, you won't be disappointed." — Cade
Before You Go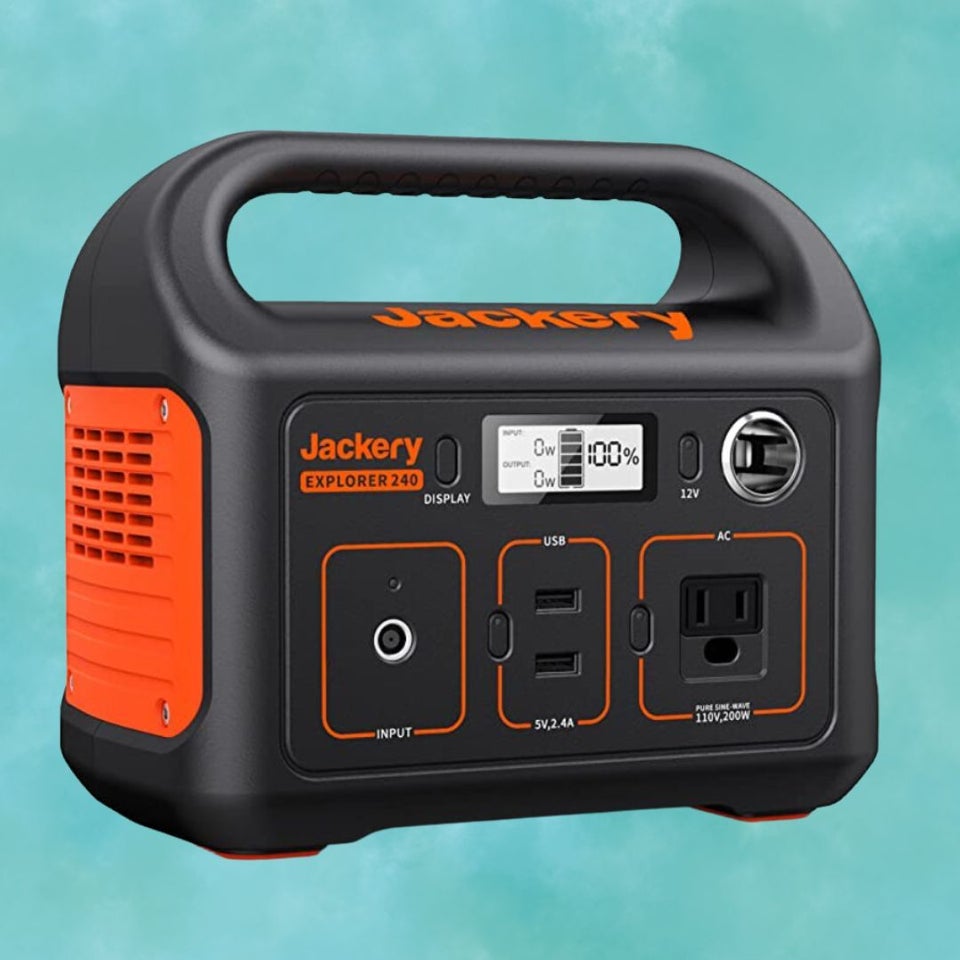 Here Are All The Best Father's Day Gifts On Amazon