A former JCPenney employee has taken to Twitter to illustrate just how hypocritical dress codes for women can be.
"Boss sent me home for wearing 'too revealing' shorts that I bought from the store I work at in the career section," Sylva Stoel tweeted on Friday. She included a photo of herself in a pair of red shorts that hit at about mid-thigh.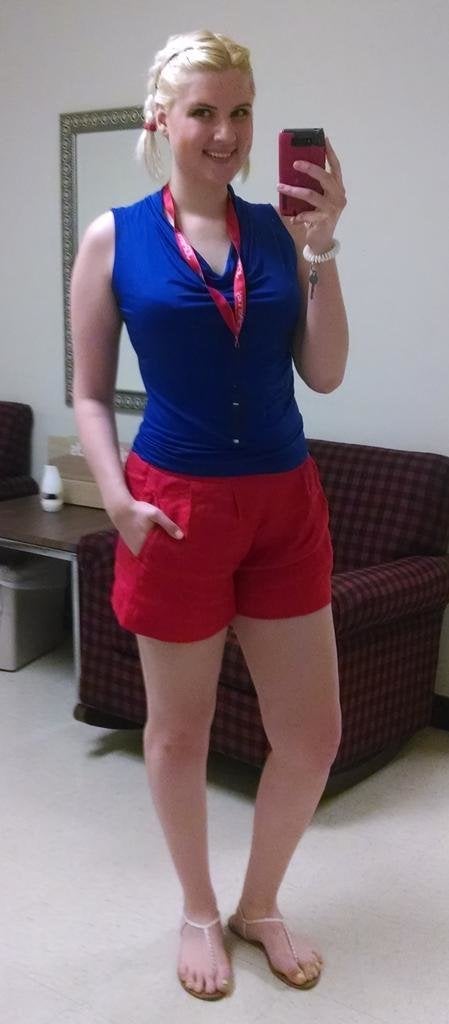 "I told [my manager] that I thought it was unfair to send me home due to the fact that I had purchased the shorts from JC Penney's own career section, but he insisted that I go home and change anyways." Stoel, 17, told The Huffington Post in an email.
Stoel said she had only worked at the store for two weeks before the incident. She told Mic that during her job orientation, her manager had never mentioned shorts, but had said denim, T-shirts and spaghetti straps were prohibited, and skirts could not be "too short."
Stoel said she had seen co-workers show up in denim and men's undershirts, but they weren't sent home.
She said she quit the job, and is glad her experience is starting conversations about how women are treated in the workplace.
"Unfair dress codes affect millions of women, and it's time to speak out against them," she said.
A JCPenney spokesperson said the company does not comment on personnel matters. HuffPost was unable to reach a representative at the store where Stoel worked.
Support HuffPost
The Stakes Have Never Been Higher
Related
Popular in the Community