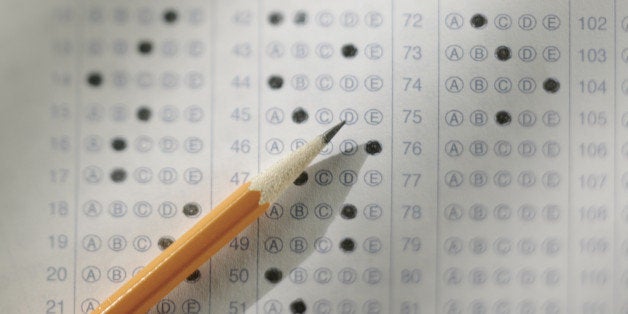 NEW YORK, July 27 (Reuters) - A successful New York elementary school principal who took her own life had forged standardized English exam scores for her third grade students, the city's Department of Education said on Monday.
Jeanene Worrell-Breeden, 49, who was the founding principal of the Teachers College Community School, jumped in front of a subway train on April 17, the same day the impropriety was reported. Breeden died in a hospital about a week later.
Breeden told the person who reported her, who has not been named, that she wrote in answers because some of the students had not completed their tests, New York City Department of Education spokeswoman Devora Kaye said in a statement. Breeden had not been interviewed by the department before she took her own life.
"Ensuring the integrity of assessments for all New York City students is critical to measuring students' progress and holding schools accountable," Kaye said. "We closed the investigation following her tragic passing."
Tests for 47 third grade students were invalidated after the close of the investigation, which was first reported on Sunday by the New York Post.
Columbia University's Teachers College and the Department of Education opened Teachers College Community School in September 2011.
The Harlem-based public school, which at first admitted only kindergartners but has phased in an additional grade level each year, has been considered a success.
By September, it had received the highest number of student applications in the district, with nearly 500 applicants for only 50 kindergarten spots.
Breeden had worked for the Department of Education for 25 years before her death, running John Peter Zenger elementary school in the Bronx before taking her new post.
"Principal Breeden was a tireless champion for all of the children of TCCS, and she will be greatly missed by students, families, staff, and her friends at Teachers College," the school says in a tribute to Breeden on its website. (Reporting by Laila Kearney; Editing by Eric Walsh)