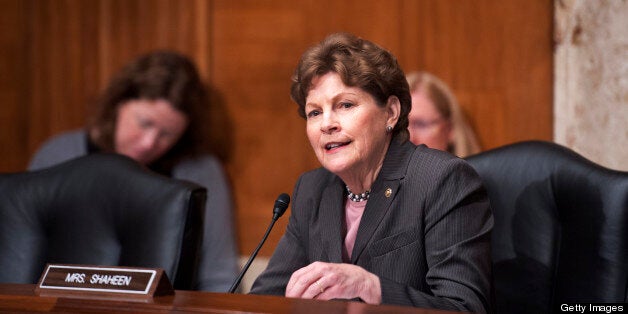 NEW YORK -- Saying the current system has helped create a "culture of secrecy that is antithetical to our democratic traditions," Sen. Jeanne Shaheen (D-N.H.) on Thursday asked President Barack Obama to begin an overhaul of the way the government classifies documents.
Shaheen wants the White House to follow through on the December recommendations of a congressionally appointed board, which called for a new working group housed in the executive office to oversee the effort to fix the classification system. That proposal is supported by groups including the American Civil Liberties Union, the Constitution Project and the Project on Government Oversight, who all want changes to come from the top to avoid bureaucratic in-fighting.
"Secrecy in our government should be limited, and used only when absolutely necessary to protect our national interest," Shaheen wrote in a letter to the president. "The inability of our current systems to manage data associated with modern security operations has not only resulted in excessive cost to the tax-payer, it has also created a culture of secrecy that is antithetical to our democratic traditions and undermines public confidence in our institutions."
The Obama administration has aggressively targeted journalists -- and their sources -- who report on classified material. And there are only more secrets: according to the Public Interest Declassification Board's December report, just one intelligence agency classifies new information equivalent to 20 million filing cabinets worth of text every 18 months.
Over-classification will also be an issue in the case of WikiLeaks source Bradley Manning, the Army private first class whose trial starts Monday. His defense has argued in pretrial hearings that the government simply classifies too many documents.