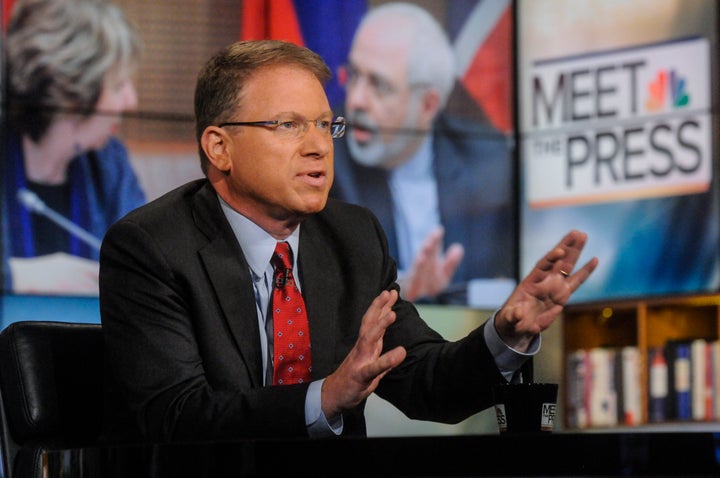 NEW YORK ― On the morning after the presidential election, Atlantic editor-in-chief Jeffrey Goldberg spoke to owner David Bradley about how the nearly 160-year-old magazine needed to urgently respond to a political earthquake in America.
"The world's biggest story just dropped in our lap," Goldberg recalled of the conversation. "We have to be all over this."
Goldberg, a star writer for the magazine, and previously for The New Yorker, had only been at the helm of The Atlantic for about a month when a man described by his publication as perhaps the "most ostentatiously unqualified major-party candidate in the 227-year history of the American presidency" was elected.
Since Trump's victory, Goldberg has moved quickly to strengthen The Atlantic's politics and policy team with a string of splashy hires, including BuzzFeed's McKay Coppins and Rosie Gray and Politico Magazine's Julia Ioffe.
In an interview, Goldberg said Foer, who had recently covered the election for Slate, will primarily write "big heave magazine stories" for The Atlantic. Foer, author of a bestselling book on globalization, How Soccer Explains the World, has most recently been working on a book about the threat posed by big technology companies. Though Foer's focus will be writing, Goldberg said he may also help generate story ideas given his experience running a politics and culture magazine.
The Atlantic already boasts a number of standout writers tackling politics and policy issues, including Ta-Nehisi Coates, Molly Ball and Adam Serwer. Coates, who won a slew of awards for his 2014 cover story, "The Case for Reparations," recently interviewed President Barack Obama for the magazine's next cover story out Tuesday.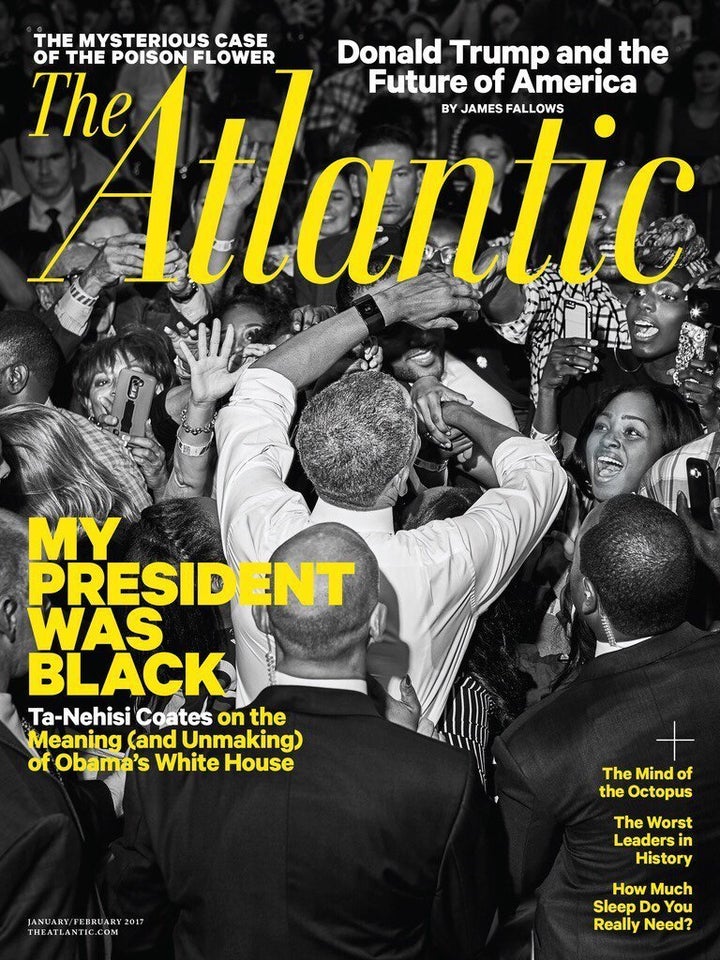 But Goldberg said the election "lit a fire under" him to "quickly and definitively" build out the magazine's stable.
"The Atlantic was created for moments for like this ― quite literally," Goldberg said. "The Atlantic was created at a moment of intense fracturing."
Goldberg said he's been recently mining the archives of The Atlantic, which was founded in 1857, four years before the Civil War, by a group of American luminaries that included Ralph Waldo Emerson and Henry Wadsworth Longfellow. The magazine's mission then, and now, he said, is to cover American politics, culture and literature.
"Politics is a core mission," Goldberg said. "Explaining what just happened, and what is happening, is a core mission for The Atlantic."
There's clearly been appetite for political coverage this past year. An Atlantic spokeswoman said the magazine has seen newsstand print sales increase 14 percent, and the website hit a record 32.3 million unique visitors in November.
Goldberg said the post-election period has signaled a "renewed appreciation for a free press and an understanding on the part of a lot of people they should pay for a free press."
Related
Popular in the Community