The current United States President, Donald Trump, declared Jerusalem as Israel's capital. He also stated that he wants to move the American Embassy in Israel from Tel Aviv to Jerusalem.
Why is it a problem that Donald Trump declared Jerusalem as the capital of Israel?
There are many reasons why him making this statement is troublesome. Until Donald Trump's statement, no one in the international community has declared Jerusalem as the capital of any country. In 1947, Jerusalem was declared by the UN as the "international city" and the city for everyone.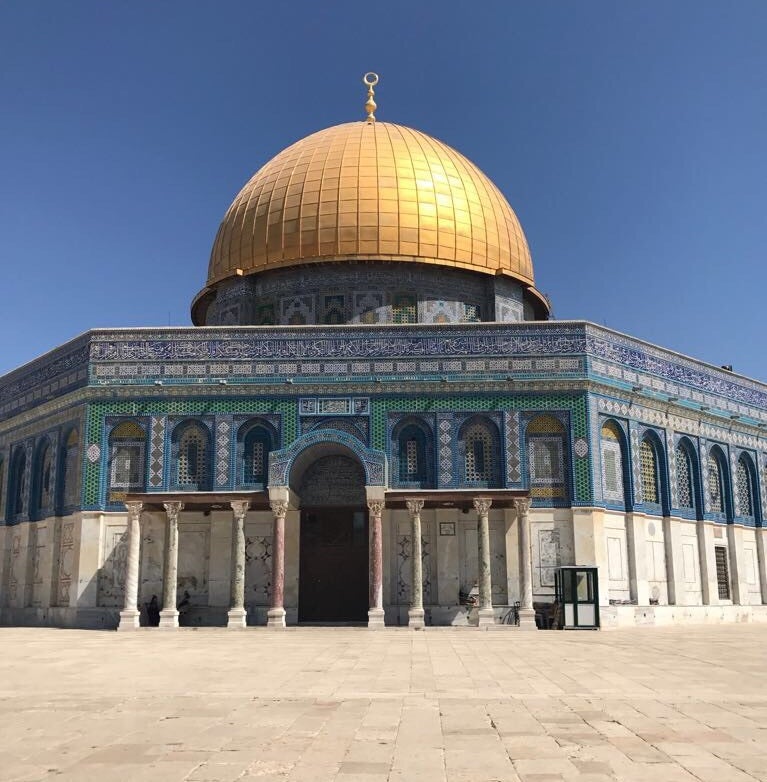 Why is it a problem for the United States to put it's embassy in Jerusalem?
Zero countries have their embassies in Jerusalem, though some countries do have consulates there. Though in 1995, the US Congress passed a law requiring the United States to move the embassy from Tel Aviv to Jerusalem. Every president before Trump has refused to move the embassy because of the security concerns and instability. The 1995 bill was passed for the US to recognize Israel's choice to have Jerusalem as it's capital. In UN resolution 2334, declaring Jerusalem as the capital of Israel, is ill-advised.
According to, The Jerusalem Institute For Policy Research, of the 850,000 people living in Jerusalem, 37% are Arab and 61% are Jewish. The Jewish population, living in Western Jerusalem, makes up orthodox, zionist, and secular Jews. While the Arab population, vastly living in Eastern Jerusalem, is 96% Muslim and 4% Christian.
The city of Jerusalem contains holy sites of all three Abrahamic religions; Islam, Christianity, and Judaism. All of the three religions declare the city as sacred. Examples of Holy sites in Jerusalem are as follows; Dome of The Rock, Al-Aqsa Mosque, Temple Mount, Western Wailing Wall, Church of the Holy Sepulchre, and the Tomb of Jesus.
Though Israelis are happy with Trump's statement, Palestinians are not. There are many protesting in Gaza and this may only be the start of the unrest it can cause in the Middle Eastern part of the world. I reached out to a Palestinian American for her thoughts on the president's statement and how they are effected by this.
I asked, Duaa Abdulla, a senior at Rutgers University in New Jersey, on the recent decision and she stated that:
"I come from Gaza, Palestine. Under Israeli law, those with a Gaza ID card cannot enter the West Bank or Jerusalem. So, I have never been to Jerusalem, although this is a dream of mine and I am optimistic it will become a reality-once Palestinians are finally given their due rights. No matter how physically oppressed Palestinians may be, their strength and will to refuse occupation is not something that can be conquered!"
I asked Irene, born in America to Palestinian parents, about how she felt about the recent comments made by the Trump and she said:
"It is something that bothers me because Israel is a country that has nothing to do with him. America has no right to claim that a certain land belongs to another land. Jerusalem has always been a holy city where all three religions used to live peacefully, equally, and in justice. We can petition this because it's not only a human right's issue it is a political issue, that we, as Americans ,can in fact change and make a difference."
Irene also stated that her grandparents are supposed to come and visit from Palestine, over winter break. She is worried that her grandparents will not leave Palestine because it is possible that the Israelis might take their home if they left it. It is common for Israelis to steal homes and land to illegally inhabit them.
The United States has been the peacekeeper between Israel and Palestine. However, the recent statement made by Trump shows that the U.S. foreign policy, on the two-state solution, may change. This looks like an attempt to erase decades of injustice and ethnic cleansing against Palestinians.
So, what should Palestinian activists do? Organizations like AMP, American Muslims for Palestine, are optimistic that people of different faiths and good conscience will come together to refuse Trump's latest announcement, similar to the solidarity shown in protests against the Muslim Ban.
Kaya is a blogger, activist, and writer.
REAL LIFE. REAL NEWS. REAL VOICES.
Help us tell more of the stories that matter from voices that too often remain unheard.
This post was published on the now-closed HuffPost Contributor platform. Contributors control their own work and posted freely to our site. If you need to flag this entry as abusive,
send us an email
.