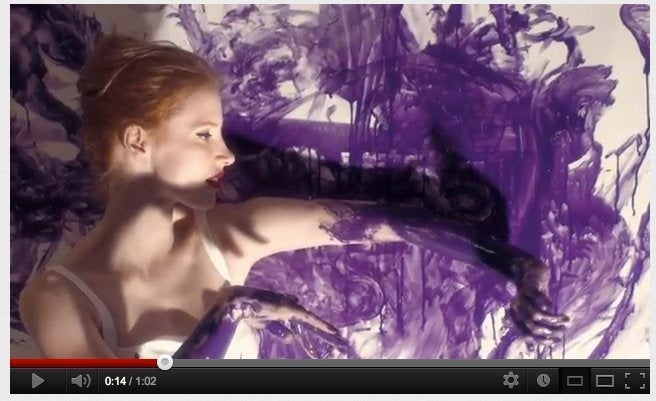 An exec at Yves Saint Laurent Beauté attested that purple was "the color of absolute seduction for Mr. Saint Laurent," according to Women's Wear Daily. It is also a color that will totally wreck your white dress (think grape juice stains).
But let's throw caution to the wind, as Chastain does in the new campaign video directed by Nicolas Winding Refn. The tagline of the new campaign is "Daring is an art," which might as well be a line kids use on parents when they spill grape juice on their white shirts.
Check out Jessica's new video. Does the purple paint concept make you curious about the perfume... or is is her wildly attractive co-star that does the trick?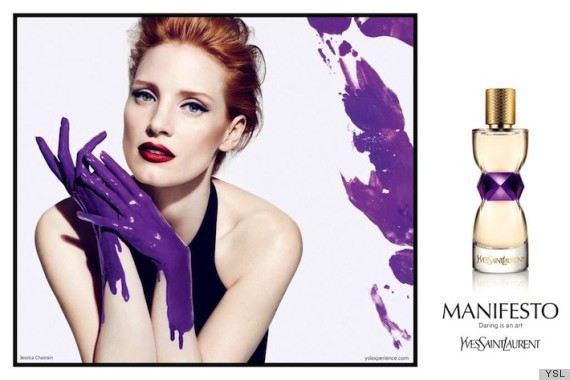 Take a look at Jessica Chastain's chic style: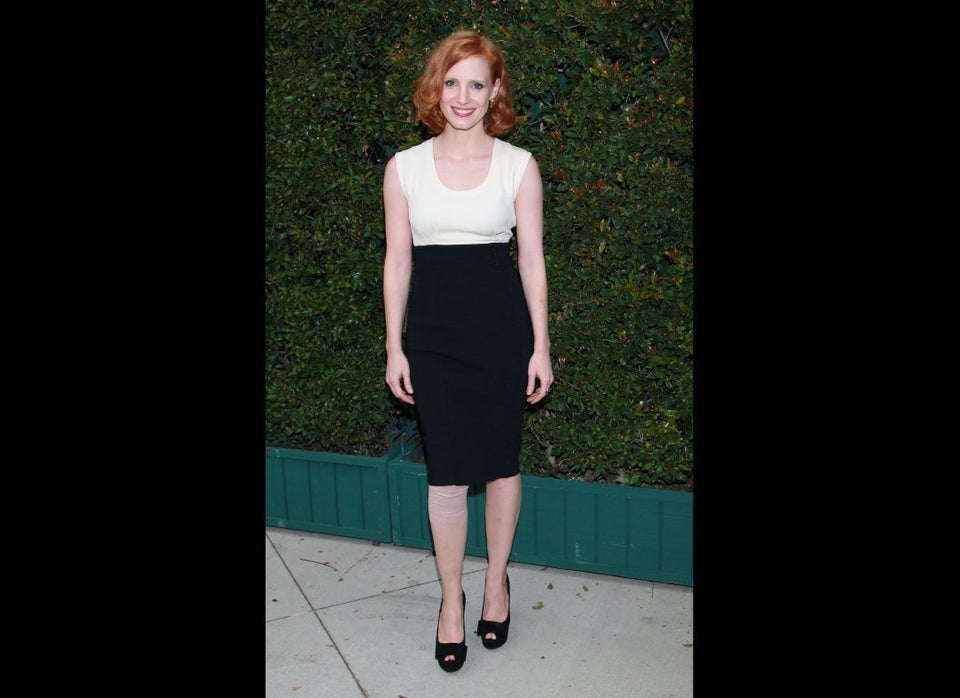 Jessica Chastain's Style Evolution