"Transparent" creator Jill Soloway just summed up how putting women in control of their narratives can have a huge impact.
In an interview with The Cut at the Directors Guild Awards, the writer and director said she's lucky enough to not have to worry about breaking through a "male filter" anymore with "Transparent," thanks to the artistic freedom Amazon has given her. However, Soloway understands how many stories are left untold in Hollywood because of a lack of perspective from anyone other than a man.
"I mean, movies are the male gaze," she said. "Movies show how it feels to be a man for the most part."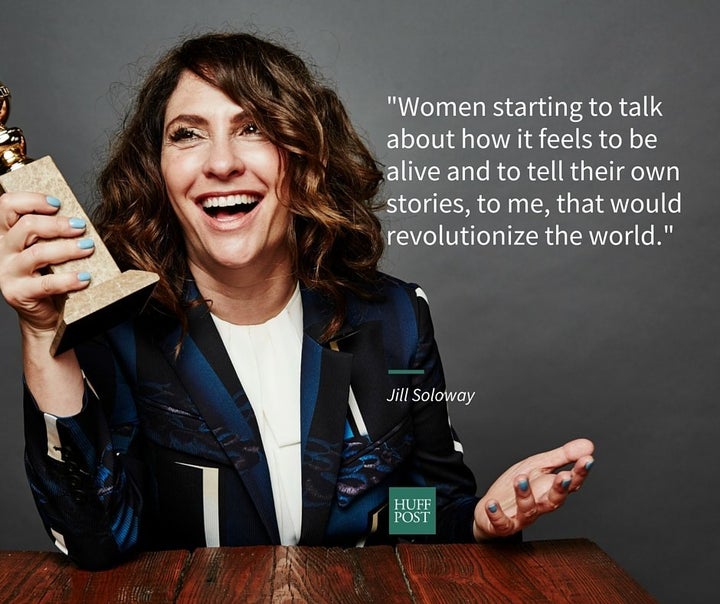 The Emmy winner praised Marielle Heller, the director of "The Diary of a Teenage Girl" who also directed an episode of "Transparent," for capturing a different point of view and embracing the female gaze and the young woman protagonist's sexuality. Soloway later explained how being in a director's position involves expressing desires, something women are often shamed for.
"Trace [Lysette, Shea on "Transparent"] and I when we were driving here in the car, we were talking about just how desire is shamed for women in this country," she said. "Directing is about nothing if not desire. When you're a director, you have to go, 'I want to see this. Now, I want to see that person. I want to cast that person. I want this color. I want this camera.' You have to say, 'I want, I want, I want,' over and over again."
Soloway then offered her take on what would happen if more women were able to share their desires and tell their own narratives.
"Women are so disconnected from their desire in this country because desire is shamed for women, that just women starting to talk about how it feels to be alive and to tell their own stories, to me, that would revolutionize the world."
PHOTO GALLERY
Elle Women In TV Covers
Calling all HuffPost superfans!
Sign up for membership to become a founding member and help shape HuffPost's next chapter