While the Puerto Rican beauty has graced ads for Fendi, Gucci and Chanel, she's once again lending her good looks to our favorite fast-fashion mecca, H&M. Smalls is joined by fellow supermodels Natasha Poly, Doutzen Kroes and Adriana Lima for the H&M Summer 2015 campaign and feature-length commercial (see video above). In the video, the ladies look like certified Bond Girls as they race via car, motorcycle, plane and boat to the island of Antigua to show off a selection of H&M's summer must-haves. And it's all set to the song "Sun is Shining" by Axwell & Ingrosso. In short, it's perfection.
Here's our exclusive interview with the supermodel, who dishes on the secret behind her awesome skin, what she splurges on, and something that most people don't know about her. Make sure you scroll down for a few behind-the-scenes photos from Smalls' H&M shoot.
If you could go on a shopping spree with anyone (live or deceased) who would it be? And why?
Elizabeth Taylor, jewelry shopping. I think she [had] the most exquisite taste in fine jewelry. It's timeless and they're statement pieces.
Best splurge?
A Rolex watch.
If you had to wear one outfit for the rest of your life, what would it be?
A great pair of denim jeans.
What's the secret behind your flawless skin?
Every once in a while I'll dab honey all over my face. Leave it for a couple of minutes and rinse off.
You've talked about diversity in fashion before -- can you speak to the importance of diversity in ads for fast fashion and more affordable brands?
Well, diversity in ads represents the world we live in. And it's a beautiful world when it's showcased with individuals that are culturally diverse.
What's your least favorite fashion trend?
Dresses that are unflattering to a woman's body.
Best beauty tip you learned while modeling?
Using highlighter on the top of your lip (a.k.a. your cupid's bow).
What's one thing that most people don't know about you and would be surprised to find out?
I'm petrified of crowded places. I feel claustrophobic.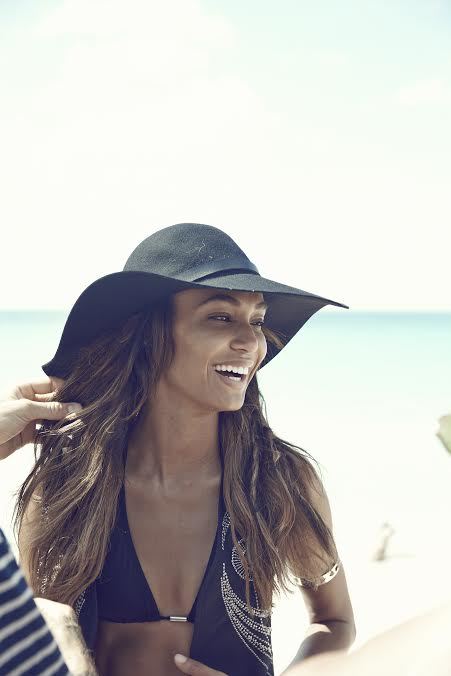 H&M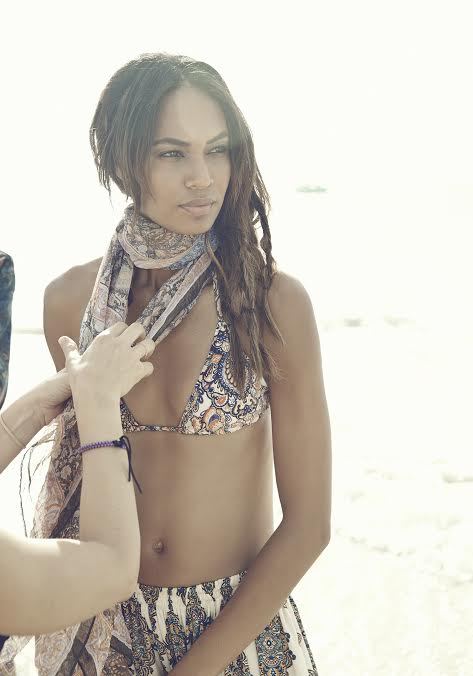 H&M