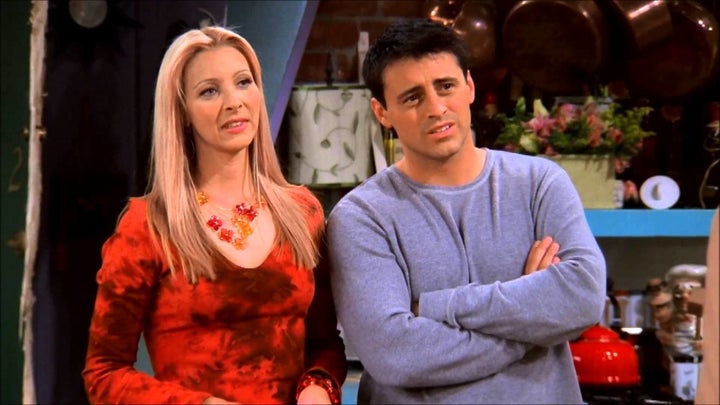 "Friends" was a show about six single people who had unrealisticlly large apartments and never had to fight for prime seating at their favorite coffee shop. It was also about six single people who had a lot of sex -- often with each other. 
By the end of the series' 10-season run, Monica married Chandler, Rachel dated Joey and had a baby with Ross and they all kissed one another at some point.   And according to Splitsider, they had a total of 85 sexual partners between them. But in all that time, while Joey and Phoebe kissed -- on a few occasions -- they never hooked up. 
But there has to be a good reason why the show's kookiest characters never got a real shot at it together, right?
"Towards the end we actually pitched the idea that Joey and Phoebe had been having casual sex the entire time. We'd go back and shoot all the historical scenes and just before a moment that everyone recognizes, there's Joey and Phoebe coming out of a broom closet together. But they were like, 'Nah.'"
PHOTO GALLERY
"Friends" Goofs To Watch For
Calling all HuffPost superfans!
Sign up for membership to become a founding member and help shape HuffPost's next chapter