Hours after IRS official Lois Lerner invoked her 5th Amendment right to avoid testimony at a House Oversight & Government Reform Committee hearing, House Speaker John Boehner (R-Ohio) failed to buy her claim of "I did nothing wrong."
"Well, looks to me like the IRS has got something to hide here," Boehner said. "The White House has changed the story of what happened and what they knew and when they knew it about half a dozen times already. And it's clear that this appears to be a pervasive problem."
Boehner also stood by his claim that the tax collectors' targeting of Tea Party groups was a criminal activity. Appearing at a news conference last Wednesday, he said his question was "who's going to jail over this scandal?" One week later, his views have not changed.
"As I said last week, I'm not interested in who's going to resign, I'm interested in who's going to jail," Boehner said. "There are specific laws that pertain to IRS employees. The attorney general indicated as such earlier this week. There's a serious problem, and I think it's our job to get to the bottom of it."
Before You Go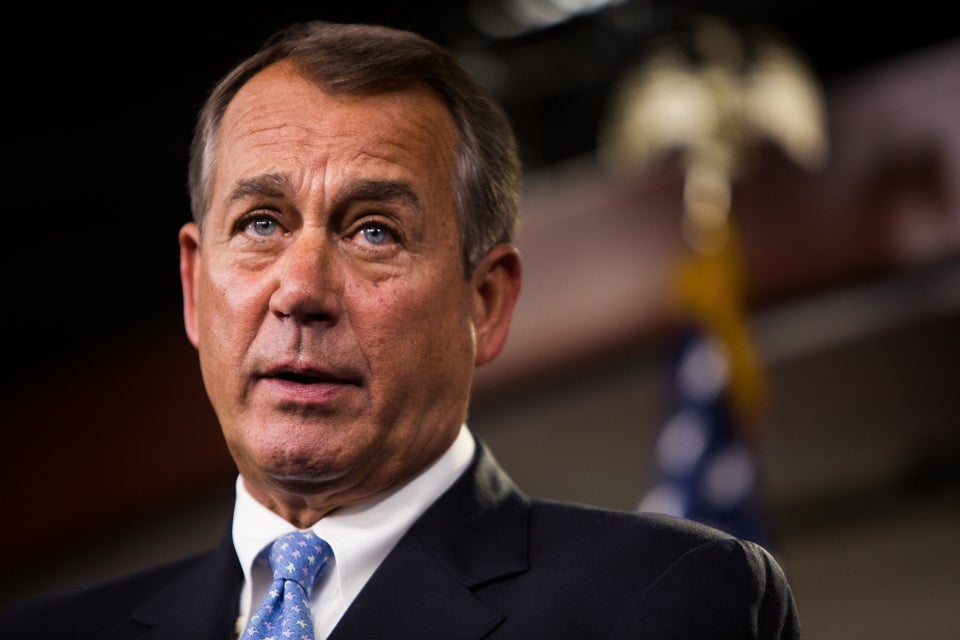 Speakers Of The House (1920-Present)
Popular in the Community