Former Democratic Rep. John Conyers of Michigan, who spent more than five decades in Congress until he resigned two years ago, died Sunday at the age of 90, his family said.
The civil rights icon served the Detroit area in the House of Representatives from 1965 until December 2017, when he resigned following allegations that he sexually harassed several female staffers.
A statement sent to HuffPost on Sunday on behalf of Conyers' family said that the "world lost a fearless civil rights leader and hero."
"Congressman Conyers was a devoted father and husband and his world revolved around securing justice against racial and economic discrimination," the statement said. "His legacy and advocacy for human rights will live on forever. We thank you for the outpouring of support and love at this difficult time."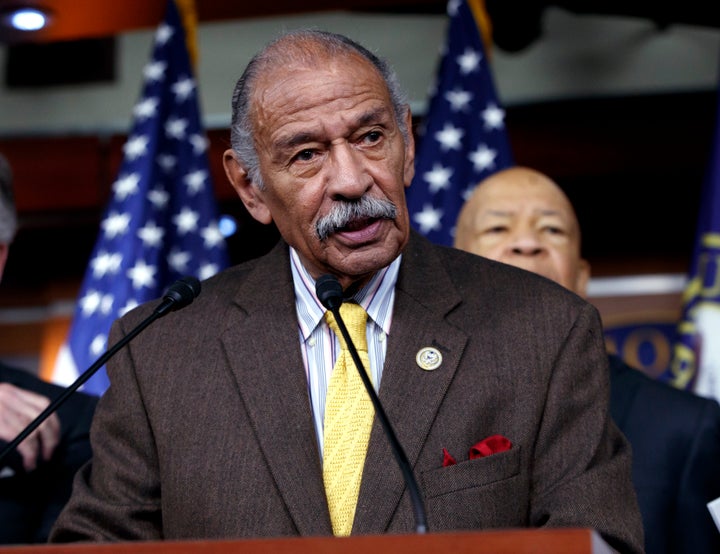 Conyers ― born in Highland Park, Michigan, in 1929 ― was the longest-serving Black representative in the history of the House. He took office at the peak of the civil rights movement, and helped create the Congressional Black Caucus and introduced the landmark Voting Rights Act of 1965 that outlawed discriminatory voting practices.
"My husband was a fighter," Monica Conyers, his wife, said in a statement. "When your back was up against a wall, he was right there with you. Not just for me, but for everyone."
John Conyers was also one of the many civil rights leaders to walk alongside Martin Luther King Jr. in Selma, Alabama, to fight for voting rights. The congressman successfully introduced legislation to mark King's birthday as a national holiday.
"For a long time he was Black America's congressman," Sam Riddle, longtime friend and consultant to the Conyers family, told The Detroit Free Press. "On the streets of Detroit, he'll be mourned."
During his final three years in office, Conyers was the "dean" of the House, a title given to the longest continuously serving member.
Conyers' resignation came in the wake of multiple allegations of sexual harassment against him. Several former staff members alleged that Conyers repeatedly asked female employees for sexual favors and inappropriately touched them in public; he consistently denied those accusations.
After Brown's allegations, six other women alleged they either experienced or witnessed the same behavior from Conyers. The allegations led to Conyers stepping down from his long-held position as the ranking Democrat on the House Judiciary Committee.
Congress launched an ethics investigation into Conyers in response to the allegations. Lawmakers who initially supported Conyers, like now-House Speaker Nancy Pelosi (D-Calif.) and fellow Black Caucus member Jim Clyburn (D-S.C.), eventually joined in calling for him to resign. He eventually did so.
Rep. Rashida Tlaib, who was elected to represent Conyers' district after his resignation, said Sunday that Conyers will be "our Congressman forever."
"He never once wavered in fighting for jobs, justice and peace. We always knew where he stood on issues of equality and civil rights in the fight for the people," the Michigan Democrat tweeted. "Thank you Congressman Conyers for fighting for us for over 50 years."
Before You Go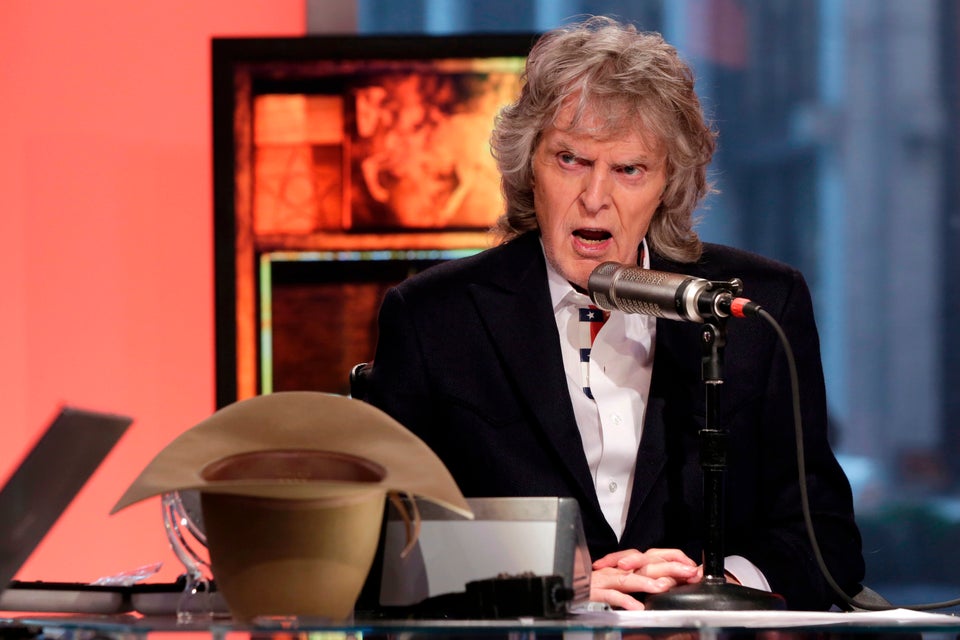 Notable Deaths in 2019
Popular in the Community