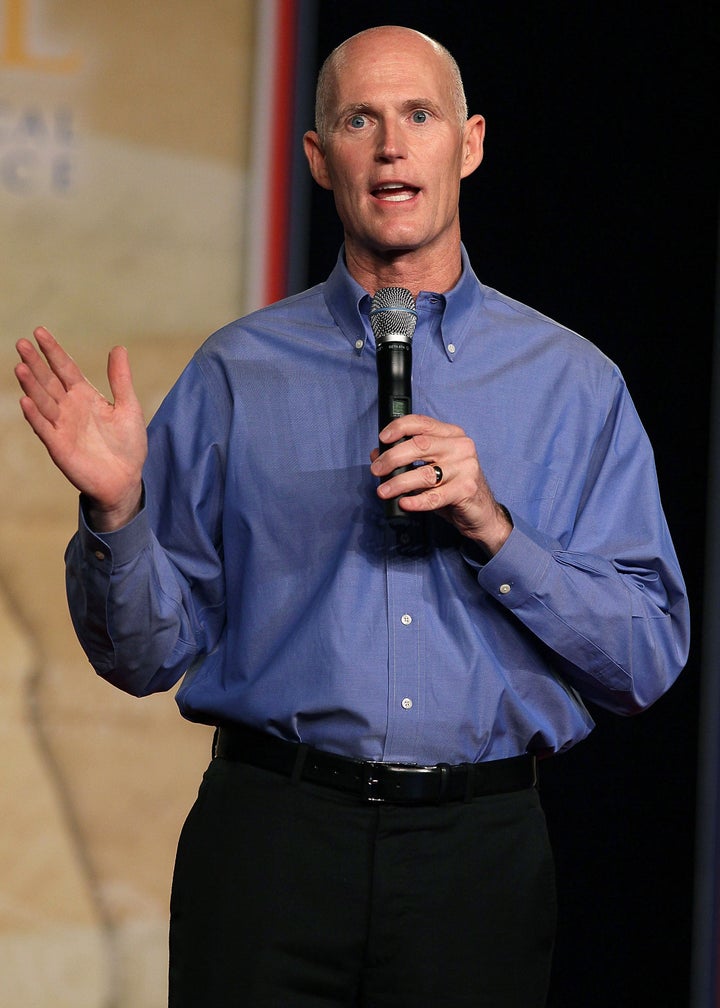 Public Policy Polling surveyed Florida voters and found 52 percent disapprove of Republican Gov. Rick Scott -- an improvement in his poll numbers that leaves Ohio Gov. John Kasich as the most unpopular governor the Democratic-leaning firm has polled in 2011.
Scott's favorability spread was 33/59 last June, and it improved to 36/52 in a survey conducted September 22-25. Independents thawed in their attitudes the governor, going from a 27/64 rating to 35/52.
Still, Scott would lose in a landslide if the election were held today, the poll finds. If his predecessor, Republican-turned-independent Charlie Crist, switched his affiliation to Democrat, he would beat the governor by a 51-38 margin. Alex Sink, the Democratic nominee whom he beat by one point in 2010, would win over Scott by a 52-41 margin. The good news for Scott is that he's not up for re-election until 2014.
Kasich is now the most unpopular governor polled by PPP in 2011. An August survey showed 36 percent of voters approved of him, while 53 percent disapproved.



Popular in the Community