Secretary of State John Kerry addressed the criticism surrounding his predecessor, Hillary Clinton, for using a personal email address for official State Department business, all but rolling his eyes over the controversy.
"With respect to Secretary Clinton's emails, the State Department has had access to a wide array of Secretary Clinton's records, including emails between her and department officials with the state.gov accounts," Kerry said while in Riyadh, Saudi Arabia, on Thursday.
"I think we have all the ones that are state.gov, which are appropriately the ones in the purview of the department, but let me check on that when I actually have time to pay attention to such an important issue when I get home," Kerry added with a deadpan expression.
A State Department official told Reuters a review of Clinton's emails from her time as secretary of state could take months "given the sheer volume of the document set." In a tweet posted Thursday night, Clinton addressed the issue, saying she wants the public to see her emails.
Watch a video of Kerry's remarks above.
Before You Go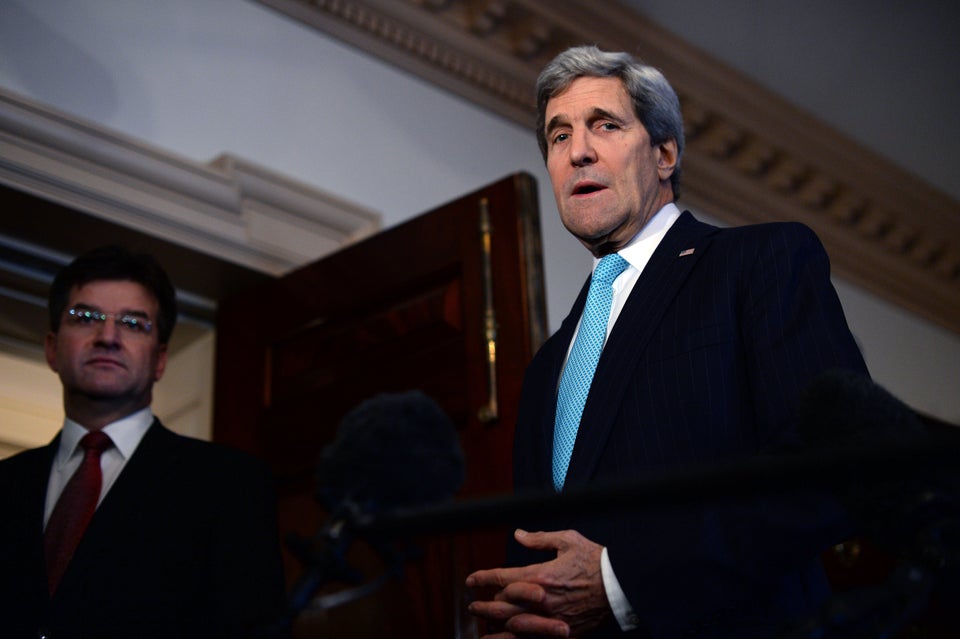 John Kerry
Popular in the Community