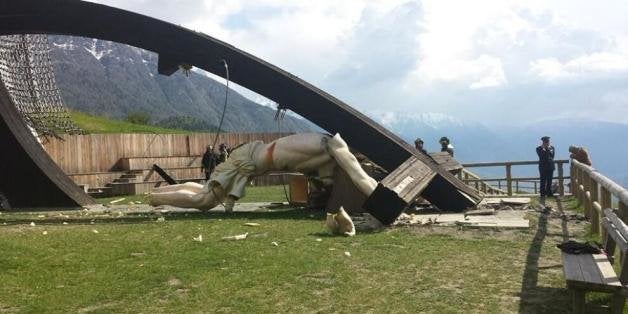 Just two days before the canonization of Pope John Paul II, a giant crucifix erected in his honor collapsed in Italy, crushing a young man and killing him, according to ANSA.
A piece of the 30-meter (98-foot) high wooden crucifix fell down during an event near the village of Cevo, in northern Italy, instantly killing the 21-year-old man. The Jesus Christ figure attached to the cross is six meters high and weighs 600 kg, according to AFP.
Witnesses reported that the victim was part of a visiting group of young Catholics, and another person was hospitalized for minor injuries after the cross fell.
The curved crucifix was designed by sculptor Enrico Job in honor of John Paul II's visit to Brescia in northern Italy's Lombardy region in 1998. It was installed in a scenic location near Cevo in 2005. The unusual curve of the crucifix was intended to evoke the scars of WWII, according to AFP.
This isn't the first time that a crucifix has proven deadly. In 2004, a 7 foot tall metal cross crushed a 72-year-old woman to death in the town of Satn'Onofrio, reports the BBC.
Some 800,000 Catholic pilgrims from around the world are expected to journey to Rome in order to celebrate the double canonization of Pope John Paul II and Pope John XXIII.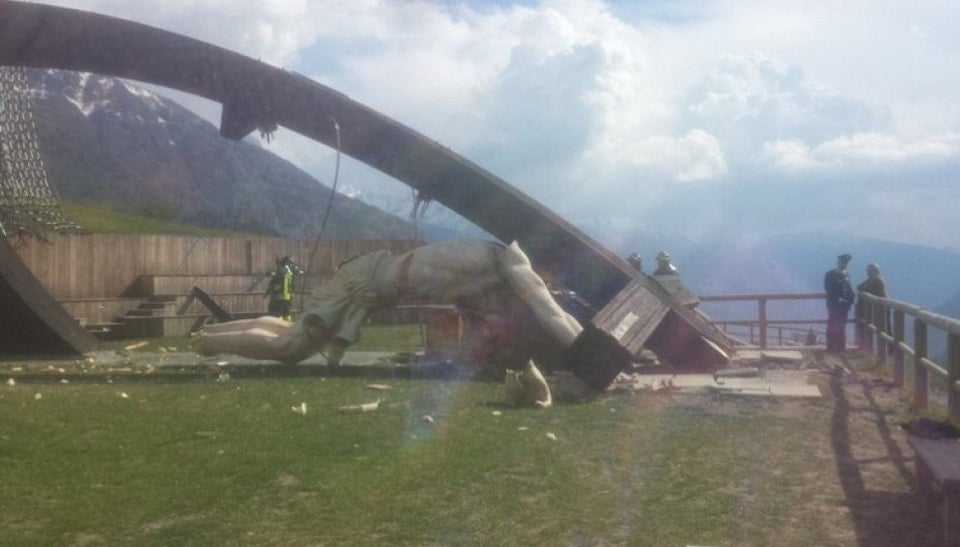 Brescia, la croce spezzata di Wojtyla
Before You Go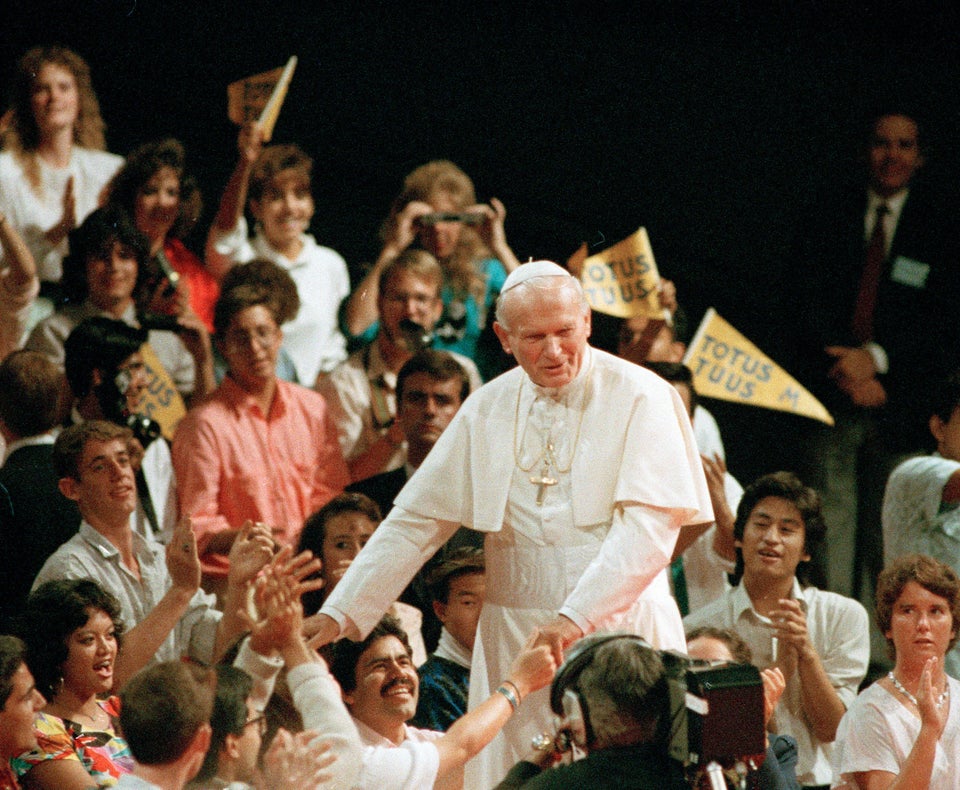 Saint John Paul II
Popular in the Community