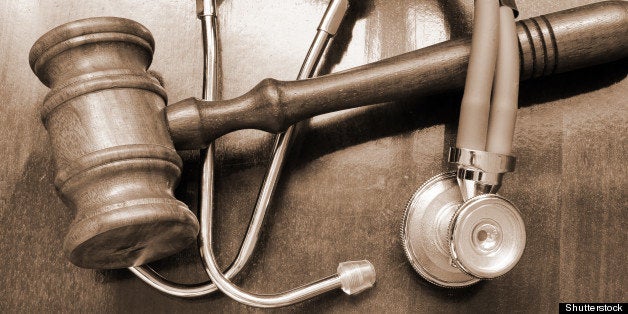 A Towson gynecologist has been temporarily barred from practicing medicine after a state and federal investigation allegedly uncovered images of female genitalia on his phone, as well as evidence he used and distributed illicit drugs and had an affair with a patient.
The Maryland Board of Physicians suspended Dr. John Yacoub's medical license, saying in an Oct. 8 order that emergency action was needed to address risks to public health and safety. Yacoub has worked as an OB/GYN and directed minimally invasive surgery centers at both Greater Baltimore Medical Center and Saint Agnes Hospital, and most recently worked in a private practice at GBMC.
Yacoub declined to discuss details of the allegations when a reporter visited his Towson apartment but said he has practiced in the community for 30 years, with 10,000 patients.
"I've never done anything wrong," Yacoub said.
The state inquiry began after a member of Yacoub's staff reported that he kept large bottles of drugs, considered controlled dangerous substances under federal law, in his office, according to the order.
The order said the report led to a raid by the Drug Enforcement Administration on his home last month that uncovered prescription bottles with multiple patients' names, text messages about the drugs between him and a patient with whom he had a sexual relationship, and the images on his phone, most depicting a gloved hand near genitalia.
A state Board of Physicians hearing on Yacoub's suspension is scheduled Oct. 23.
According to court records, Yacoub has not been charged criminally.
Yacoub is the second local gynecologist this year to face discipline after allegedly possessing images of female genitalia in a medical setting. Baltimore police and Johns Hopkins Medicine officials were in the process of investigating gynecologist Dr. Nikita Levy in February over accusations he secretly recorded patients in the examination room when he was found dead in February.
Little has been revealed about the investigation into Levy, who saw patients at a Hopkins practice in East Baltimore. A city police investigation is continuing, spokesman Jack Papp said.
Hopkins Medicine's board of trustees completed a "thorough internal review" and "is taking immediate and long-term steps to help protect against such incidents happening in the future in any Hopkins entity," spokeswoman Kim Hoppe said in an email. Hoppe declined to elaborate on the steps, citing pending litigation.
The board's order suspending Yacoub said he was terminated from a local hospital on Nov. 28, 2012, for violating the hospital's policies on storage and dispensing of prescription drugs after a colleague reported him.
According to the order, Yacoub ordered large quantities of drugs considered controlled dangerous substances from a drug wholesaler and stored them in his office, though he did not have a license to dispense the drugs.
After he was terminated, hospital officials could not find the bottles the colleague had reported and photographed; Yacoub told them the drugs had "somehow disappeared," the order said.
The Board of Physicians' investigation began the next month. Regulators ordered Yacoub to take two drug tests in June and August; both determined he had used cocaine within the previous three months, the order said. Yacoub told investigators he had used cocaine only once, on Dec. 31, 2012.
Federal drug agents raided Yacoub's home Sept. 23. The female patient he was involved with was at the home at the time of the raid, the order said, and allegedly told agents Yacoub provided her with various controlled substances found in her room, some bearing other patients' names. The order stated that agents also found cocaine residue on Yacoub's kitchen table.
Federal agents searched Yacoub's phone, finding "numerous" images of female genitalia, according to the order. In at least two images, medical equipment is visible, the order said.
A DEA spokesman could not be reached for comment Wednesday.
Saint Agnes officials said Yacoub had been part of its Seton Medical Group practice but was no longer seeing patients or practicing with the group as of Nov. 28, 2012. The hospital declined to answer other questions related to Yacoub's employment, citing an employee privacy policy.
Yacoub joined the Southwest Baltimore hospital in 2009 as director of its gynecologic minimally invasive surgery practice, according to an announcement placed at the time in The Baltimore Sun. Before that, he had served in a similar role at GBMC, the announcement said.
After leaving Saint Agnes, Yacoub worked in a private practice that leased space on the GBMC campus and maintained privileges to treat patients at the Towson hospital.
Yacoub was not an employee of GBMC, and GBMC officials said they suspended his privileges after federal drug agents informed them of Yacoub's positive drug tests Sept. 24. The privileges were permanently revoked after the state board suspended Yacoub's medical license, GBMC officials said.
"We are deeply concerned by these events," GBMC chief medical officer Dr. John Saunders Jr. said in a statement.
After the Board of Physicians hearing next week, Yacoub can request an evidentiary hearing if he disagrees with the result.
(c)2013 The Baltimore Sun
Distributed by MCT Information Services
Related
Before You Go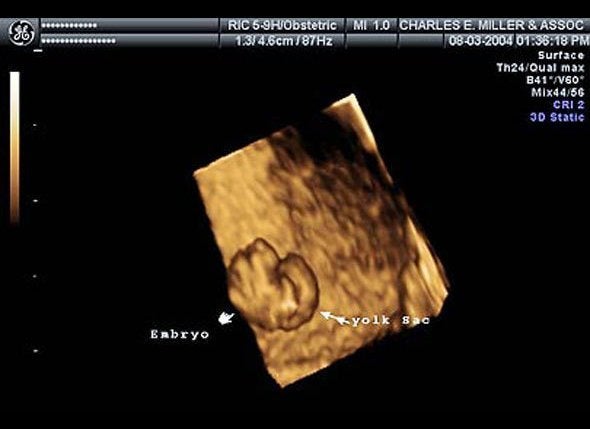 Pregnancy Week By Week
Popular in the Community