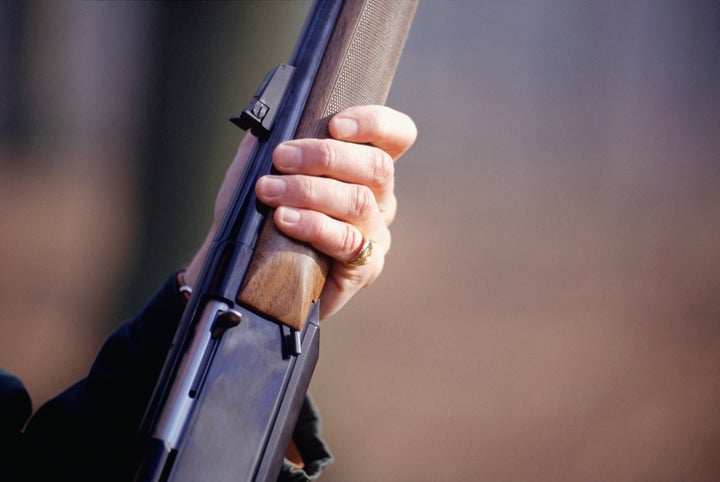 Jordan Cardella wanted to win back his girlfriend. So, to gain her sympathy, he hatched a plan to have a friend shoot him in the back.
Surprise, surprise ... his plan backfired.
In what Wisconsin prosecutors called "the most phenomenally stupid" case they had ever seen, two Wisconsin men pleaded guilty to felony weapons charges, the Milwaukee Journal Sentinel reports.
According to the complaint, last January Cardella asked his friend Anthony Woodall to "shoot him in the back three times," but Woodall refused. Instead, he referred Cardella to Michael Wezykl, who agreed to carry out the bizarre hit in exchange for money or pills.
After retrieving the firearm from Wezyk's home, the trio made their way to a nearby park. The complaint says that, "Wezyk then shot Cardella in the arm, and Cardella immediately slumped over. He asked to be shot again, but Wezyk stated, 'I'm done.'"
So Cardella never did receive the three wounds he thought would be necessary to find pity from his former girlfriend.
"Sorry to bring something so stupid into your courtroom," Wezyk later told Circuit Judge Rebecca Dallet, according to the Journal Sentinel.
Wezyk, 24, and Woodall, 20, must each serve two years probation and 100 hours of community service.
The good news for Cardella is that the charges against him were dropped, so he'll only have to live with a shameful scar story.
The bad news? His ex never visited him.

Popular in the Community