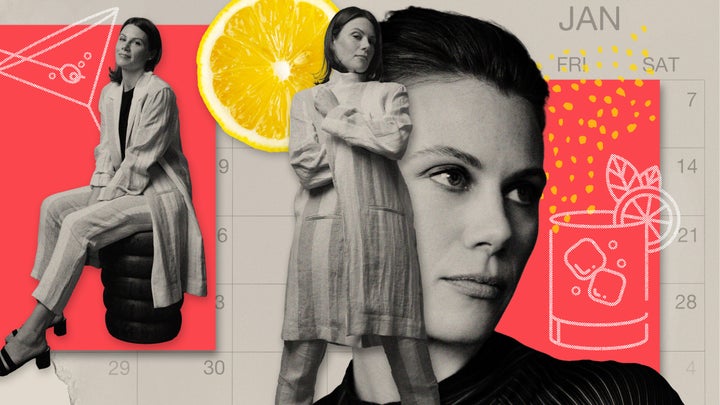 Julia Bainbridge is a James Beard Award-nominated writer and editor who has worked at and written for a variety of publications, including Condé Nast Traveler, Bon Appétit, The New York Times, The Wall Street Journal and The Washington Post. Bainbridge has been celebrated for her work to "normalize not drinking alcohol." In 2020, her book "Good Drinks: Alcohol-Free Recipes for When You're Not Drinking for Whatever Reason" was named one of the best cookbooks of 2020 by the LA Times, Wires and Esquires magazines, and it has helped spark a movement that's still gaining strength today. She is currently pursuing a master's degree in social work at Columbia University. In this edition of Voices In Food, Bainbridge reflects on the current status of the alcohol-free drinks movement, in her own words.
I first removed alcohol from my life around 2015. I have alcohol use disorder, which is how I came to reckon with my relationship with the substance.
This was at a time in New York when alcohol-free cocktails were starting to be taken more seriously. I'm lucky that my alcohol use disorder doesn't present in a way that makes me uncomfortable being in spaces where alcohol is also being served. So, serendipitously, I entered into the phase of my life where I was no longer drinking alcohol, right when some changes were happening with alcohol-free options.
Bartenders were pushing against the boundaries that had previously limited "mocktails" to unbalanced, syrupy juices. The imagination of the drinks world was moving beyond the Shirley Temple. For someone who wrote about food and drinks and so whose job required her to, in part, be dining out and picking up on what was going on in bars and restaurants, this was impossible not to notice.
"I appreciate things like Dry January, [but] it's important to remember that sobriety has likely been painful for those with substance use disorders. They make a hard decision every day to stay sober."
Beverage menu real estate was being given to alcohol-free drinks ― those drinks were being given fun names, just like the cocktails were ― that all showed a level of care and intention. So I got in my car and drove cross country a couple of times; that's how I did research for the book. It was so clear that something was happening, and I just wanted to celebrate it. It was certainly happening in New York; I guess I wanted to see if it was happening coast to coast.
I really cast a wide net. I wanted to be on the ground, tasting with people and talking to people. There was just such passion and talent across the board, even in smaller towns that you wouldn't anticipate. So with the book, I almost struggle with saying I wrote it. It rests on the work of professional bartenders, who were the ones thinking about and developing these beverages, and I'm lucky that they allowed me to capitalize on that newfound energy and take a snapshot of what adult alcohol-free drinking was looking like around the country at that point in time.
Something I saw was bartenders who had come to not drinking themselves, and a light bulb kind of going off the next time they looked at their offerings, deciding that they wanted to better serve people like themselves or their friends who no longer drank alcohol, but still enjoyed the pleasure of a good drink.
I think we almost do these drinks a disservice by comparing them to cocktails. Stop worrying about whether or not it tastes akin to an alcoholic version of the drink and just focus on whether or not it tastes good, you know?
I'm lucky to currently live in New York, where you're sort of hard-pressed to find a restaurant that's not being more thoughtful about that. It's never been a better time to be someone who doesn't drink.
And when it comes to the drinks themselves, most of the spirits, the non-alcoholic spirits on the market, are not meant to be drunk neat, or without some kind of mixer, even if that mixer is just tonic or soda water. And I think brands have done a good job of showing consumers how to use these products via recipes on their websites, but you have to know to seek out that information. And many people don't; I wouldn't if I weren't, in essence, studying this category. I would encourage people to go to the websites of the products they buy to get some guidance.
So that said, just like consumers need to be educated about how to use these products, so do professional bartenders, and not all of them are taking that on. Someone who is skilled at making classic alcoholic cocktails won't necessarily be skilled in this realm because the liquids themselves operate differently. It's not a plug-and-play situation. By which I mean you can't necessarily substitute two ounces of alcohol-free gin for the gin and a cocktail recipe.
"I'm not anti-alcohol. ... It's pleasurable, and it's fine for those who can manage it consistently well. But I'm also glad that there's increasingly more room to talk about the many and nuanced ways in which it's hard to do that."
But in these past few years, American brands really are showing up strong. I think wine, in particular, is improving here as the technology has improved, to allow for gentler dealcoholization methods. Alcohol-free wines are getting legitimately good. And some even are able to carry through a subtle varietal character. And that's hard, that's hard to do. But finally, we just have people actually putting money and effort into this. I think we're going to see more functional alcohol-free beverages come to the market in the near future.
I think the popularity of Dry January, and certainly that there are all these products on the market, says something. Maybe I'm also reluctant to overstate the alcohol-free trend because what we also know about people's drinking behavior, and certainly through COVID, is that there's still a lot of problematic and unhealthy drinking going on. But in general, I like Dry January. It started as a public health campaign, and I think it's safe to say it has become a real cultural phenomenon.
In my opinion, it lowers the barrier to entry into examining one's relationship to alcohol. And we have to remember alcohol is a drug, and it's a highly addictive one. It's really not unusual to develop some kind of problem with it, at least for a little while. My point is that most of us have had, at least, a brush with alcohol's more destructive side. And I think it could be argued that that's part of the reason that Dry January has become such a welcome pause.
I'm not anti-alcohol. I think it's inextricably linked with our history. It's pleasurable, and it's fine for those who can manage it consistently well. But I'm also glad that there's increasingly more room to talk about the many and nuanced ways in which it's hard to do that. And by that I mean, like, consume it in a healthy way on a regular basis. I think it really does help open the door to that conversation a little further.
I guess I'll get on my soapbox a little. I do think we should be careful not to lump together the sober curious and those in recovery. I think one day, hopefully, the distinction won't matter, and the paradigm will shift to the point that this just isn't a thing. Drink, don't drink, whatever. We don't need a label. We don't need a dedicated dry month.
But while I very much appreciate that some people are choosing a sober lifestyle, and as I said, I appreciate things like Dry January, it's important to remember that sobriety has likely been painful for those with substance use disorders. They make a hard decision every day to stay sober. And to do that, they usually have to engage in multiple forms of treatment. I think we do have to acknowledge that sobriety has been hard-won for many people.
Before You Go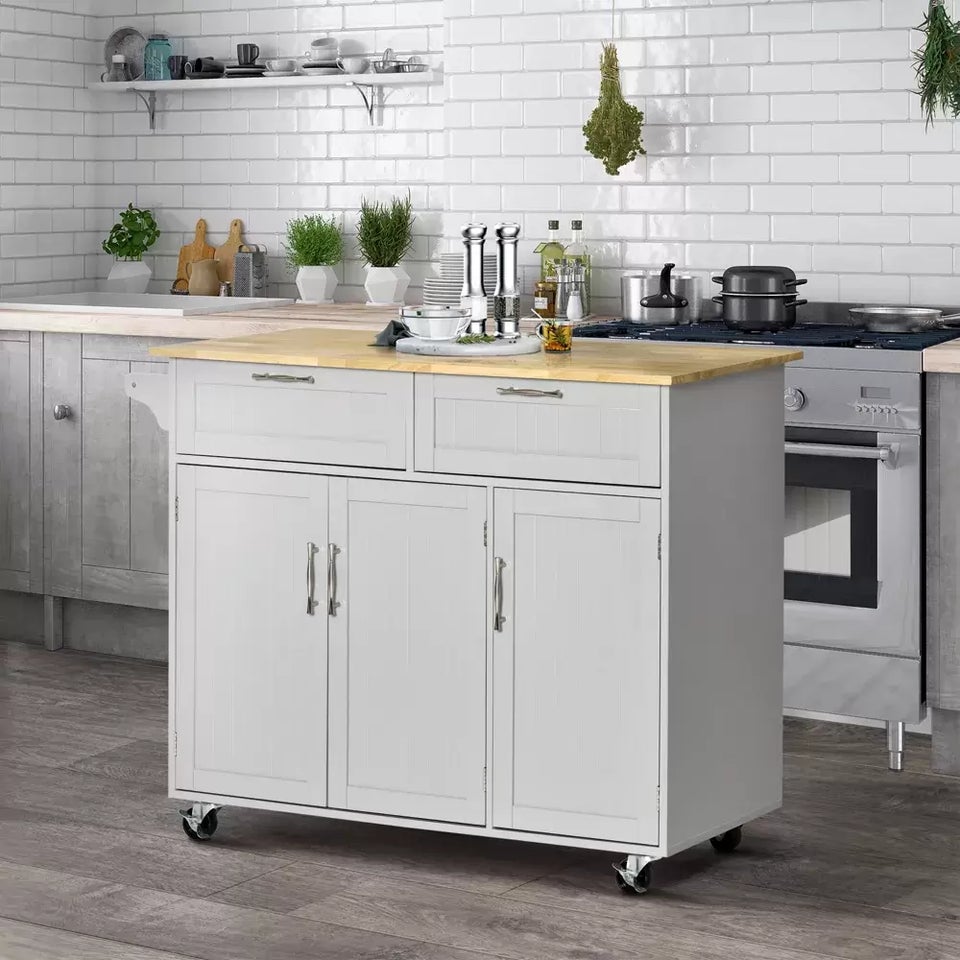 Kitchen Carts For Added Counter and Serving Space