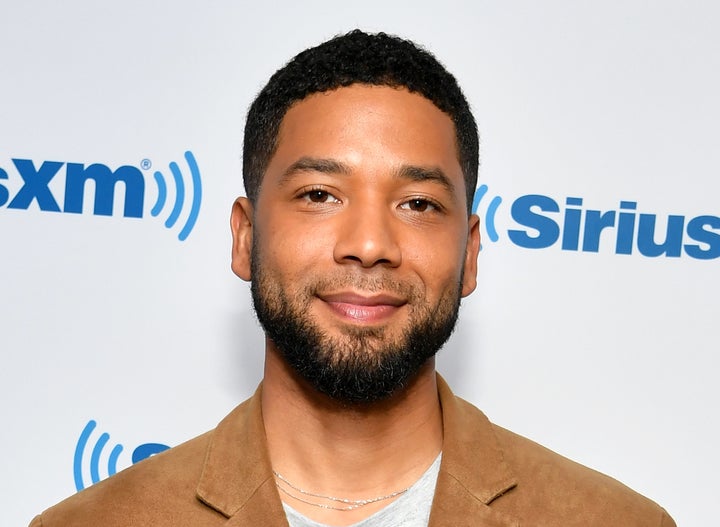 As Jamal Lyon on Fox's " Empire," Jussie Smollett portrays one of primetime television's most prominent gay characters of color.
The cultural significance of the role isn't lost on the actor-singer, who came out publicly as gay in 2015. Appearing on SiriusXM's "The Clay Cane Show" Wednesday, he explained why he insisted that Jamal's love interest on "Empire" be a man of color, too.
"There was talk about Jamal having a white boyfriend," Smollett recalled. "And I said, 'Fuck no!' Not for any reason, except we have a responsibility and we have a such a beautiful opportunity to show two black men in a relationship together, in a healthy relationship."
Listen to a clip of Smollett's "The Clay Cane Show" interview below.
Stressing that his casting view "wasn't anything against white men," he continued, "This is what I hope, this is what I want to see and this is what I wish I had seen as a kid. If I had seen certain things as an adolescent, I would've had a much different understanding of who I am."
Mainstream entertainment has, of course, suffered from a noticeable lack of diversity. The 2017 Hollywood Diversity Report, which surveyed 1,206 TV shows that were airing or streaming in the 2014-2015 season, found that people of color had made gains relative to their white counterparts in front-of-camera roles. But when it came to behind-the-scenes positions like writing and directing, they lost ground.
Later in his interview, Smollett pointed to the Oscar-winning 2016 film "Moonlight" as an example of Hollywood depicting issues that impact queer people within the black community specifically ― and doing it right.
"It was just beautiful," he said of the film, which starred Mahershala Ali, Janelle Monáe and Trevante Rhodes. "It was also not about sexuality, it was actually about masculinity and the rules that are put on little boys, specifically little black boys, from the moment that they are born that we never really talk about."
Popular in the Community