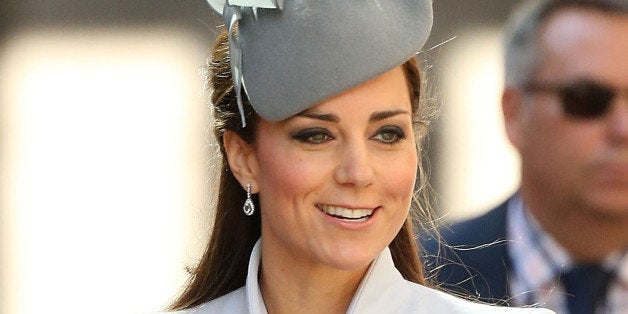 We shouldn't be surprised that the Duchess of Cambridge takes matters into her own hands.
Not only did she carry Prince George around during the royal family tour of New Zealand and Australia, but she also ran on the beach while wearing wedges -- so it's safe to say that Kate Middleton is a boss. So, when People magazine reported her shopping and makeup habits, we confirmed the truth we already know -- that she really knows how to dress with style.
"All of her clothes are altered and that's a good lesson to us all," Lisa Armstrong, the fashion editor of The Daily Telegraph told People, adding, "[Any woman can] just get [her clothes] altered at the local dry cleaners." The tip of getting your garments altered is nothing new, but this should be a huge reminder that you don't have to fit the clothes -- the clothes fit you.
In addition to hitting the shops solo (or with friends) for some good fashion, the duchess also does her own beauty hauls. Going to the Lancôme counter at Peter James and other boutiques, she picks up favorites, like Lancome's Artliner eyeliner and Bobbi Brown eyeshadows. Ah, so that's how she's achieving that smokey eye, which by the way, she also does herself.
Well, if you've been talking about how you need to go shopping, look for inspiration from Kate Middleton, because if those Australian tour photos prove anything, it's that she really is the duchess of DIY style.