Kate graces the cover of the mag's December 2012 issue, styled like a '60s bombshell with cat eyeliner and teased hair. The talk inside the issue, however, turned to the "heroin chic" style the 38-year-old popularized when she was first starting out in the '90s. Fortunately for Kate, achieving the look didn't require having an eating disorder or actually taking the drug, as gossip magazines have been claiming for years. She says the whole thing wasn't even her idea:
"I had never even taken heroin -- it was nothing to do with me at all. I think Corinne [Day] -- she wasn't on heroin but always loved that Lou Reed song, that whole glamorizing the squat, white-and-black and sparse and thin, and girls with dark eyes. She loved that look. I was thin, but that's because I was doing shows, working really hard. At that time, I was staying at a B and B in Milan, and you'd get home from work and there was no food. You'd get to work in the morning, there was no food. Nobody took you out for lunch when I started. Carla Bruni took me out for lunch once. She was really nice. Otherwise, you don't get fed. But I was never anorexic. They knew it wasn't true -- otherwise I wouldn't be able to work."
"There's nobody that's ever really been able to take care of me. Johnny did for a bit. I believed what he said. Like if I said, 'What do I do?,' he'd tell me. And that's what I missed when I left. I really lost that gauge of somebody I could trust. Nightmare. Years and years of crying. Oh, the tears!"
Check out her new Vanity Fair cover below. The December issue will be available on newsstands in New York and L.A. on October 31 and nationally and on the iPad, Nook, and Kindle on November 6.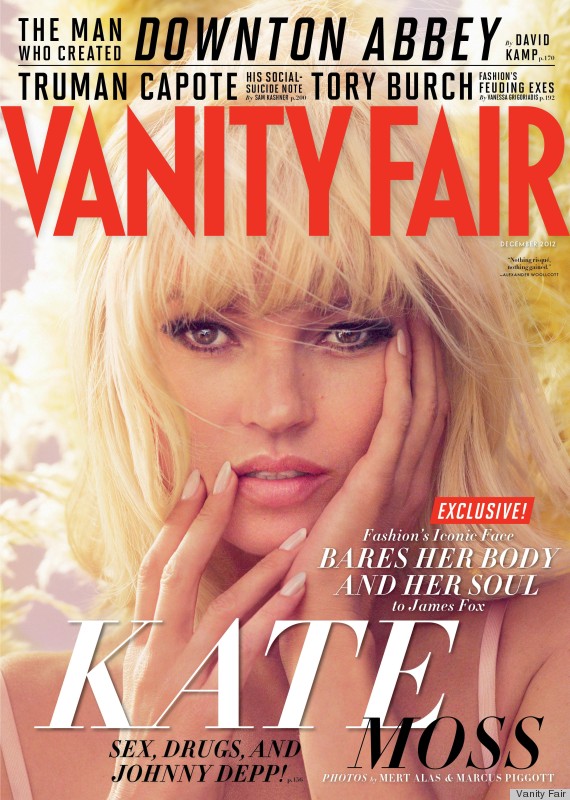 See more of Kate Moss' covers!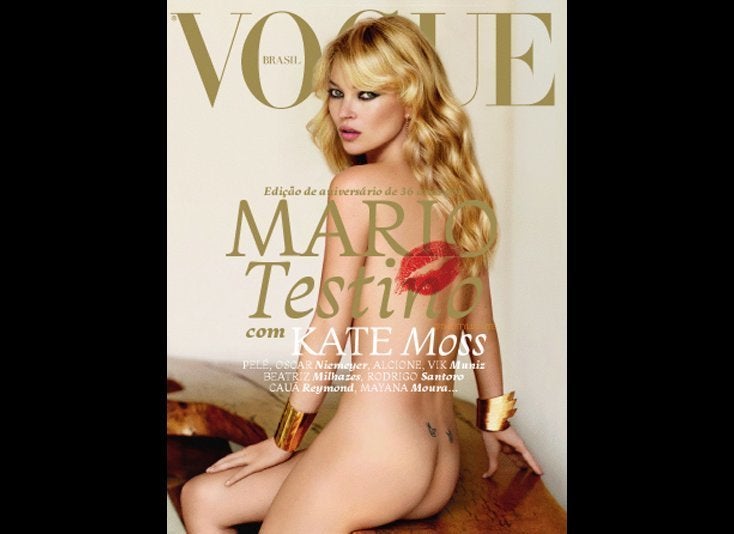 Kate Moss Magazine Covers