In 1954, Fred Marcon graduated from Mt. Carmel High School on the south side of Chicago. He was one of seven children, the only boy, living in a three-bedroom apartment with one bathroom. His parents were Italian immigrants; his father worked for the Pullman Standard Manufacturing Company, and his mother was a stay-at-home mom.
"If you want to go to college, you can go to college, but you have to remember that you have to continue to support the family," Marcon recalls his father saying to him upon graduating high school.
His father's statement didn't stop him. Instead, Marcon used the values and work ethic his parents instilled to find a way to make attending college possible. "Had I not received a scholarship from the George M. Pullman Educational Foundation, I would not have been able to go. Receiving the scholarship allowed me to attend the Illinois Institute of Technology, and I guess you could say from there, the rest is history."
With the help of the Pullman Foundation, Marcon became the first of his family to earn a college degree. His journey after college developed into a success story: He got married and raised five children, he served as the chairman and chief executive officer of Verisk Analytics Inc. and was chairman of the board of trustees of Underwriters Laboratories Inc. He also started his own foundation with his wife.
The drive his parents passed down to him, his attitude of being fully involved in whatever he did and the financial support of the Pullman Foundation throughout college were all key contributors to his success.
The foundation began in 1950 after the Pullman Free School of Manual Training (Pullman Tech) board of trustees realized the $1.2 million endowment of George M. Pullman, the famous railroad industrialist, would not be sufficient to continue operating the school.
To keep Pullman's philanthropic vision and mission of continuing education alive, the foundation was established to administer the funds for college counseling and guidance, scholarships and other desirable purposes.
Each year, students throughout Cook County apply to receive a four-year scholarship to attend the U.S. college or university of their choice.
"Almost 600 applicants vie for the Pullman Scholarship each year," says Megan McGinnity, scholarship program director. "The application pool gets larger and more competitive as the financial need of students increases, but the foundation has to narrow it down to 30 to 40 final recipients." The selection process involves reviewing each applicant's academic success, community involvement, financial need, creativity and perseverance.
During its more than 65 years of existence, the foundation has noticed the crucial need to help Chicago college applicants fill the gap for tuition funding that federal and institutional grants are not providing.
For decades, a Pullman Foundation Scholarship provided nearly all of a scholar's tuition, but the price to attend college has significantly increased -- from 1978 to 2011, college tuition increased more than 900 percent. By 2012, the foundation's scholarship comprised roughly 6 percent of a scholar's total tuition.
In 2015, the foundation increased the maximum scholarship amount from $5,000 to $10,000 in hopes of lessening the financial burden many of the Pullman Scholars might face upon graduating. "We have to work harder to make sure more young people are prepared for the jobs of the future and are unburdened by student loans that keep them from realizing their dreams," says Robin Redmond, the foundation's executive director.
Since the foundation's establishment, nearly 14,000 scholars have received Pullman Scholarships, totaling around $34 million.
Many of the Pullman Scholars share Marcon's background. They have stories of adversity ranging from lack of opportunities in their neighborhoods to financial struggles because one parent is sick or they have to work two jobs while in school to afford college. But none of these challenges stop Pullman Scholars from wanting to achieve their American dream. They find the foundation, they never give up, and they have an incredible work ethic. They also have an innate sense to give back to the community and also to give back to the foundation, if possible.
Marcon is a Pullman Scholar alum who exemplifies all of the aforementioned traits.
Through the Marcon Foundation, he and his family have exercised their belief that it's important to support others who might need help. They purposefully choose to give anonymously to causes, including the Pullman Foundation. It is safe to say that many Pullman Scholar alumni agree with the Marcon family philosophy; nearly 97 percent of the foundation's donors are recipients of the Pullman Foundation Scholarship.
The Pullman Foundation, with the help of alumni supporters like Marcon, is doing its part to ensure that a new group of students who may not have been able to afford higher education are able to attend the college of their dreams. Pullman Scholars attend 63 different colleges/universities, including Yale University, Brown University, Illinois State University and Parsons School of Design.
"Work absolutely as hard as you can in whatever environment you've chosen, and make sure you deliver. When you deliver, the people you're working with and for will deliver it back to you ten-fold," Marcon says. These wise words are embodied throughout the Pullman Scholar community.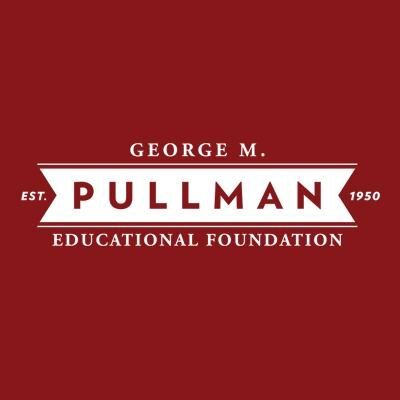 Related
Popular in the Community