Is Kim Kardashian finally worming her way into Vogue's good graces? The reality TV star was spotted dining with none other than Andre Leon Talley today, hanging out at L'Avenue in Paris.
Kim and Andre, Vogue's contributing editor, are both in town for Paris Fashion Week -- in fact, Kim sat pretty in the Givenchy front row just yesterday. But we never anticipated these two to actually cross paths, much less dine together like pals. As Vogue's outspoken representative and Anna Wintour's right-hand man, Andre has not cozied up to the likes of Kim Kardashian. In fact, after the Met Gala 2012, he told an audience, "I don't think any celebrity can take away from fashion. Not even Kim Kardashian could take away from fashion..."
But it looks like slowly but surely, Kim has won over even the toughest critics at Vogue. After her conspicuous absence at the 2012 Met Gala, she earned herself an invite in 2013. Now she's dining with Andre Leon Talley during Paris Fashion Week. What's next, a front row seat next to Anna and a Vogue cover?
At this rate, nothing could surprise us. Check out the photographic evidence below and see a clearer pic here.
Witness just how stylish Kim has become: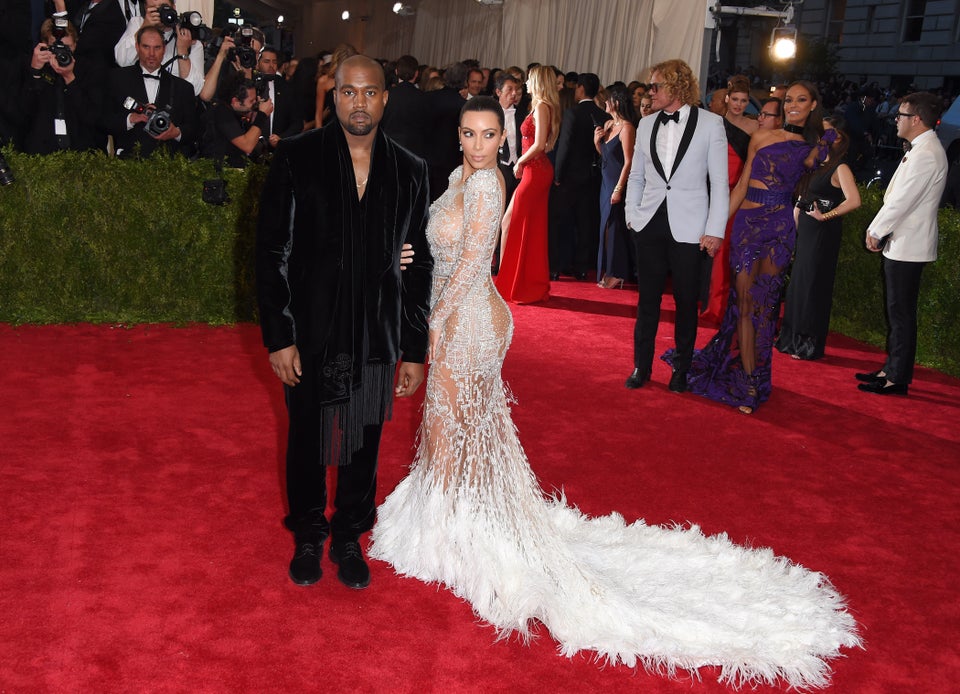 Kim Kardashian and Kanye West