The mom-of-two shared a sneak peek at some racy snaps from the shoot with photographer Gilles Bensimon on both Instagram and her web app Thursday.
Clad in a plunging black one-piece and a robe and sporting minimal makeup and tousled beach hair, Kardashian looks much more toned down for Editorialist than she does in the Barbie-esque photoshoot she showed off on Wednesday.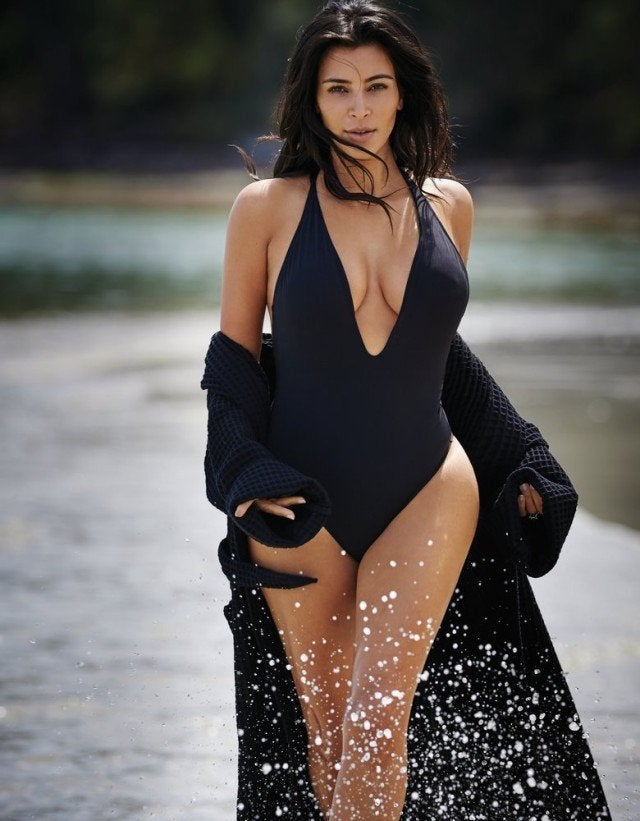 Love her or hate her, you can't deny she looks amazing.