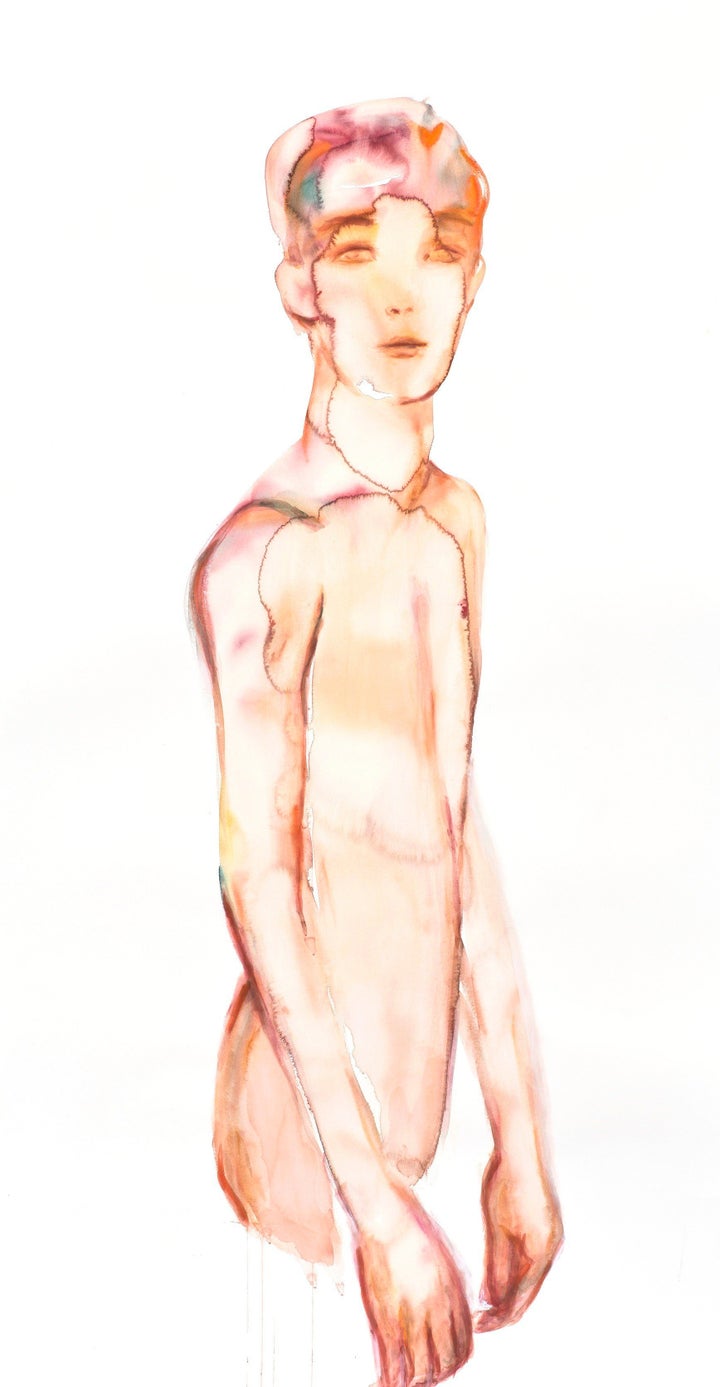 If Marlene Dumas' subjects had a ghostly doppelgänger, we imagine they'd look something like Kim McCarty's watercolors. Her portraits of youth are both innocent and unsettling, suffusing the unexpected qualities of humanity with an alien radiance.
The pale bodies, swirling with washed out pigment, resemble the fragile identity of an adolescent, pushing and pulling in infinite directions at once. Her boys and girls are barely held together at all, their tie-dyed interiors threatening to gush outside their thinly-drawn outlines.
McCarty invites strangeness to permeate personal portraits, which are inspired by photographs. The young subjects, fading away before your very eyes, embody the uncertain futures awaiting us in our youth. There is a noticeable hint of sexuality to the works, amplified by the exhibition's title, "Boys & Girls," and yet the gender of her subjects is arguably fluid. The works, light in texture and hue yet possessing darker undertones, ask us to look closer at those uncertain moments of adolescence.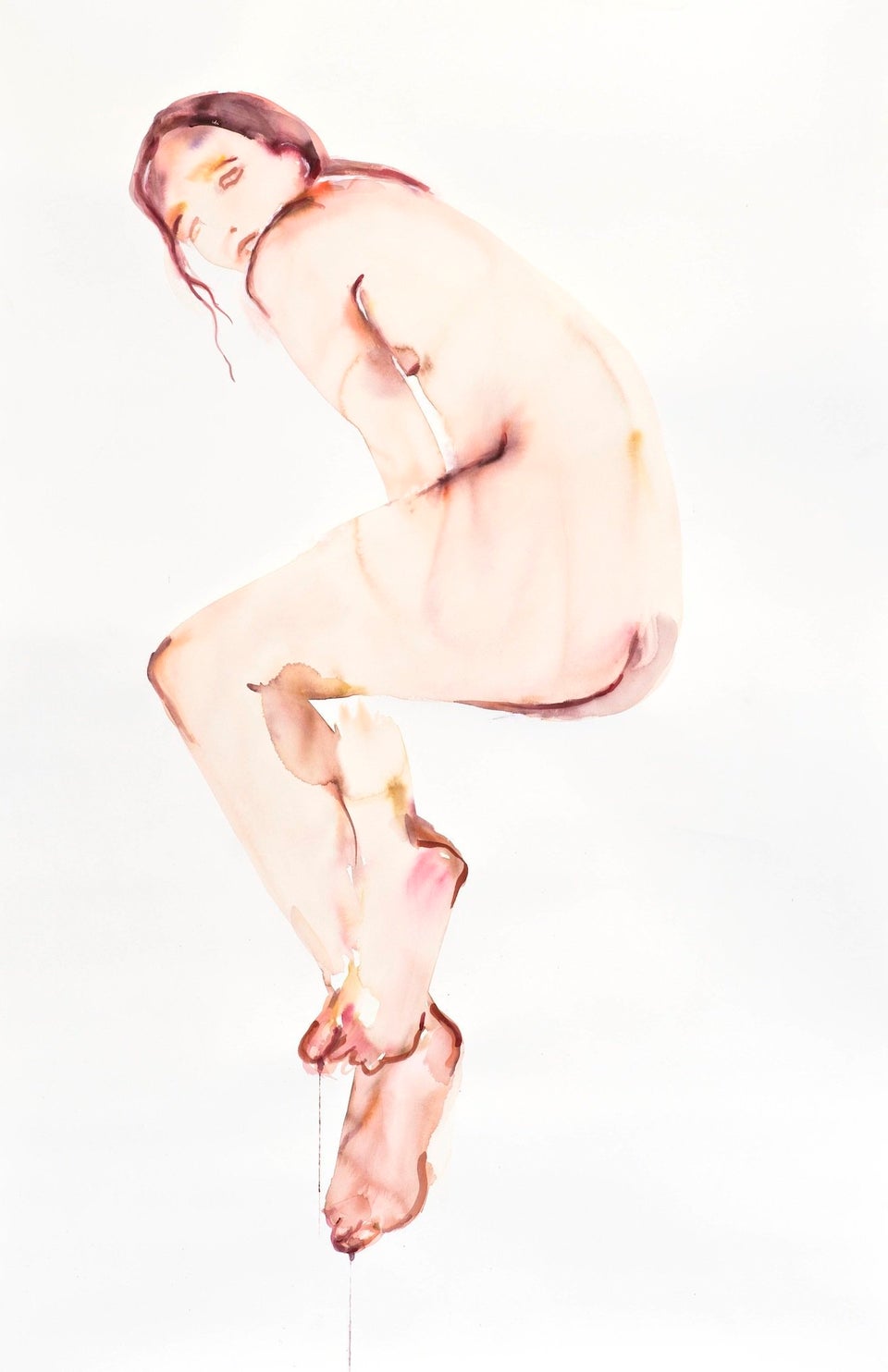 Kim McCarty
Related
Popular in the Community