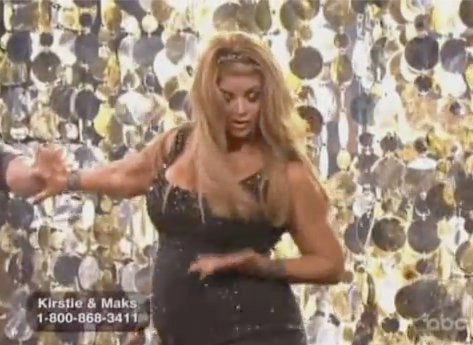 Kirstie Alley has been hyping her 'Dancing With the Stars' debut on Twitter, and Monday night she came through, earning the second-highest score in the season premiere (behind actor Ralph Macchio). Kirstie, 60, and her partner Maksim Chmerkovskiy performed a saucy cha-cha to Cee-Lo Green's "Forget You."
"My goal for this cha-cha is to stay upright and on my feet through the entire dance," she told the camera beforehand.
Kirstie managed to do these things and earn raves from the judges.
"It made me feel good," Len Goodman said.
Kirstie is already hard at work practicing next week's routine.
"ahhhh...no rest for the wicked..our next dance is QUICK STEP and believe me...it is like the damn BUNNY HOP!! got work really hard on this 1," she tweeted Tuesday.