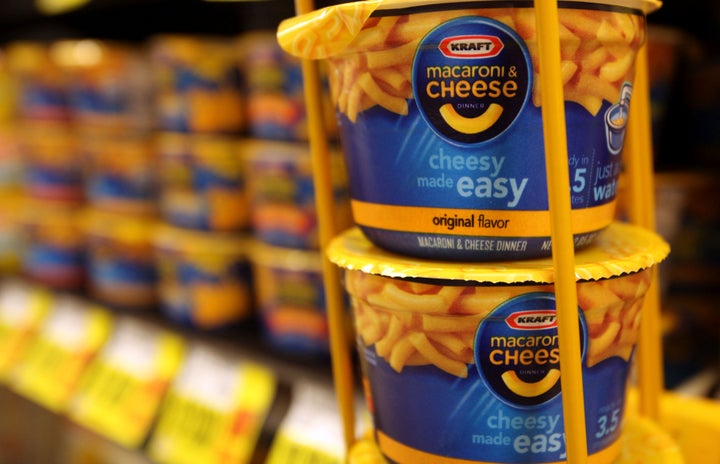 WASHINGTON -- Under pressure from the advocacy group ColorofChange, Kraft Foods Inc. said Thursday night it would end its support for the American Legislative Exchange Council (ALEC), the conservative lobbying group that has backed state "Stand Your Ground" gun laws.
In its statement, Kraft said that it will not renew its membership in ALEC when it expires this spring. The global food manufacturer said there were a "number of reasons" for the split, but did not specifically mention the advocacy campaign against ALEC:
We belong to many external groups, including ALEC, a nonprofit, nonpartisan organization that promotes growth and fiscal responsibility.

ALEC covers numerous issues but our involvement has been strictly limited to discussions about economic growth and development, transportation and tax policy. We did not participate in meetings or conversations related to other issues.

Our membership in ALEC expires this spring and for a number of reasons, including limited resources, we have made the decision not to renew.
ALEC supports conservative, business-friendly legislation, drafting model bills for lawmakers to introduce in state capitals around the country. The Florida shooting death of unarmed teenager Trayvon Martin, whose killer has avoided charges in part because of the state's Stand Your Ground law, has brought fresh attention to the law and role ALEC played in its passage.
"We welcome Kraft's decision to stop supporting ALEC, an organization which has worked to disenfranchise African-Americans, Latinos, students, the elderly, the disabled, and the poor," ColorOfChange executive director Rashad Robinson said. "We reached out to Kraft months ago and have been in dialogue with them since then to convey the concerns of more than 85,000 ColorOfChange members who called on major corporations to stop supporting ALEC."
ALEC did not immediately return a request for comment.
"Our involvement with ALEC was focused on efforts to oppose discriminatory food and beverage taxes, not on issues that have no direct bearing on our business," Coke said in a statement. "We have a longstanding policy of only taking positions on issues that impact our company and industry."
ALEC still has other corporate backers that have said they're sticking with the group, including Pfizer Inc. and Koch Companies Public Sector LLC.
Popular in the Community