No sloths in sight, but Kristen Bell still has plenty of tears left to cry. 
The "Good Place" actress recently experienced a proud mom moment watching her elder daughter Lincoln graduate from preschool.
Bell, who also shares 3-year-old daughter Delta with husband and "Parenthood" actor Dax Shephard, documented the ceremony and her emotional reaction to the milestone on Instagram Stories over the weekend. 
"Don't worry guys, I'm having a GREAT time at preschool graduation," she wrote across a  photo of herself welling up. "I'm not a mess or anything."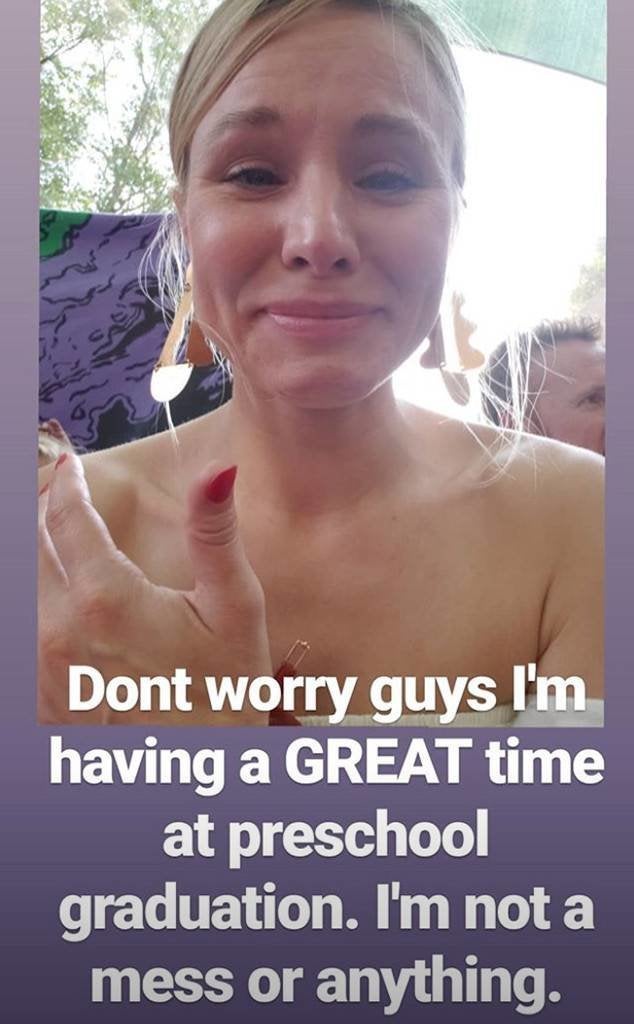 But Bell is only human, after all, so resistance to a full-blown meltdown was ultimately futile. 
"Ok I was lying before," she captioned another photo of herself in tears, "please send help."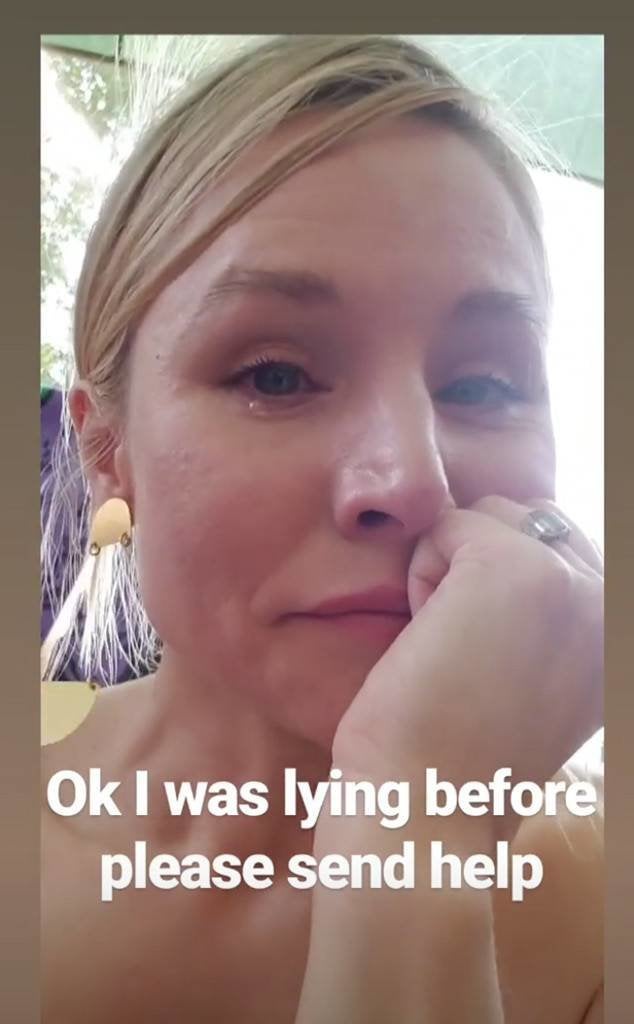 Bell recently opened up about a tactic she and Shephard are implementing in their family to reinvent the age-old and often dreaded question: How was your day at school?
The actress believes kids too often ignore the inquiry with the typical three-word answer ("It was fine."), so the couple has decided to let their daughters know why they're asking. 
"Do you know why we ask you about your day? I ask you about your day, and I ask Daddy about his day because we've been separated for a few hours and I wonder how you're feeling ... if you experienced something today you want to talk about," Bell said she tells her children in an interview with PopSugar. "Also because I'm interested, and it gives us a chance to reconnect to each other. That's why people ask one another about their day. It also makes the other person that's being asked feel very good and valued. It's a nice way to show you love someone."
And Bell said the strategy has made her kids more inquisitive about her and Shepard's lives in return. 
"My kids don't brush me off," she added. "They say, 'It was really good, how was your day?'"
Ugh, now we're crying, too.