Kristen Stewart and Salma Hayek upped the celebrity count at Paris Fashion Week this morning, taking their seats at Balenciaga's Fall 2012 show.
Also in attendance at the Balenciaga show: the ever-gorgeous Salma Hayek, whose husband Francois-Henri Pinault is the CEO of Balenciaga parent company PPR. Hayek and Pinault hit the show together, although clearly Salma, in her minidress, ombre hair and cat-eye sunnies, captured most of the paparazzi attention.
And rightly so. She's fabulous.
But nobody does that insouciant, I-don't-give-a-damn-about-you-and-your-camera like the ever-pouty Stewart. Check her out in all her fashion glory.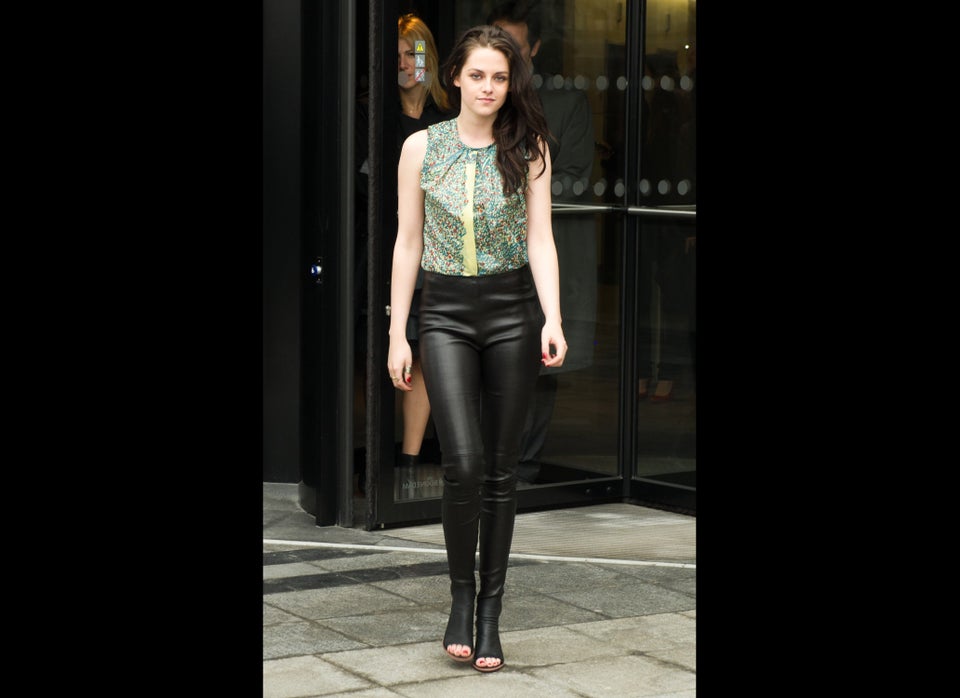 K-Stew and Salma at Balenciaga