Kristen Stewart has told HuffPost Entertainment that she will indeed star opposite Ben Affleck in a comedy titled "Focus."
"I can confirm that rumor," she said, referring to Internet reports that began surfacing last month. "It's a comedy. I'm really excited about it. We start shooting in April."
Stewart told HuffPost that she does not have any other projects lined up, but "would love to find some micro-project before then, because April is kind of a ways away."
Stewart recently finished a world tour promoting "Breaking Dawn 2," the fifth and final installment in the "Twilight" series, which turned her into a global superstar. She is now making the awards-circuit rounds in support of her next film, "On the Road," an indie adaptation of the famous Jack Kerouac novel, due out on December 21.
"On the Road" could give Stewart a shot at an Academy Award nomination for best supporting actress, but Affleck is deep in the Oscar hunt with "Argo," which is expected to snag nominations for best picture, best director, and best supporting actor, among others.
At a luncheon hosted by publicist Peggy Siegal at the Four Seasons Restaurant in New York yesterday, Affleck emphasized the film's relevance to today's geopolitical landscape, joking, "I felt a sense of responsibility that I didn't feel making 'Mall Rats.'"
Check back on Monday for HuffPost Entertainment's complete interview with Stewart about the making of "On the Road."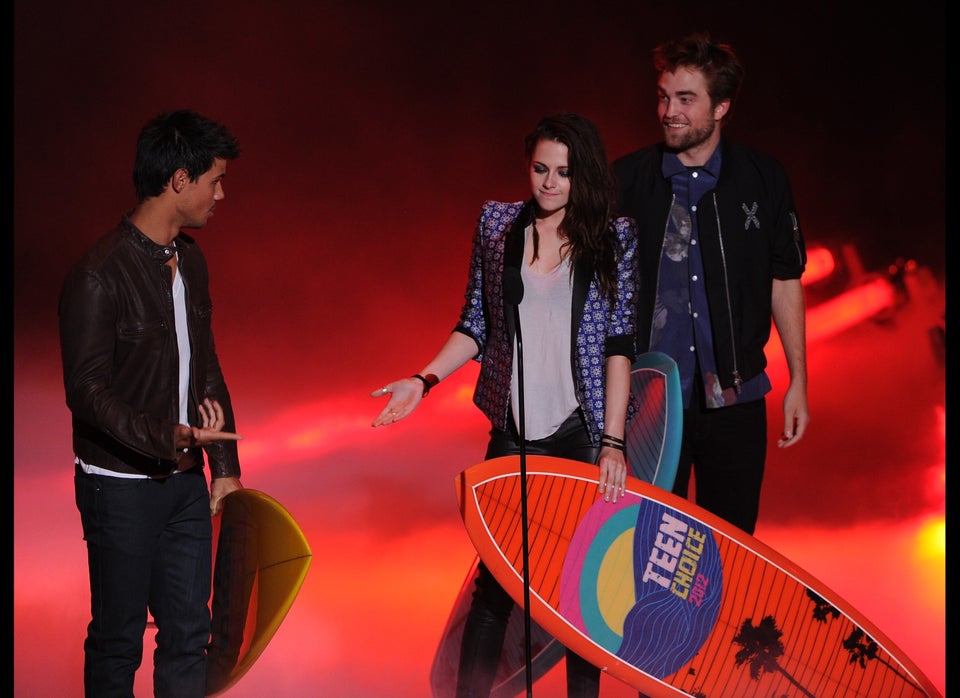 Kristen Stewart & Robert Pattinson
Support HuffPost
The Stakes Have Never Been Higher
Popular in the Community