Domo arigato, Suidobashi Heavy Industry, for building "Kuratas," a 13-foot-tall mechanized robot with rocket launchers for shoulder pads and machine guns embedded in its arms.
And just in time for the holiday season, the Japanese robot, two years in the making, is now for sale.
As Engadget notes, for just north of $1.35 million, the Transformers-styled contraption could be yours -- just make sure to save a couple hundred extra for cup-holders. (They're sold separately.)
Kogoro Kurata, the man behind this project, heralds the robot as more of an "art piece" than a terrifying, mechanized killing machine.
Kurata tells Reuters the "machine guns" are loaded with BBs (which can still be dangerous). In addition, the "rocket launchers" are equipped with fireworks (again, not the safest -- but better than actual rockets).
CNET reports Kuratas features a 30-joint exoskeleton for a full range of movement, humanoid fingers capable of picking up things, and four wheels which carry the chassis around at a brisk 6 miles per hour. Kuratas can be piloted from a cockpit within the robot, or controlled externally via a smartphone.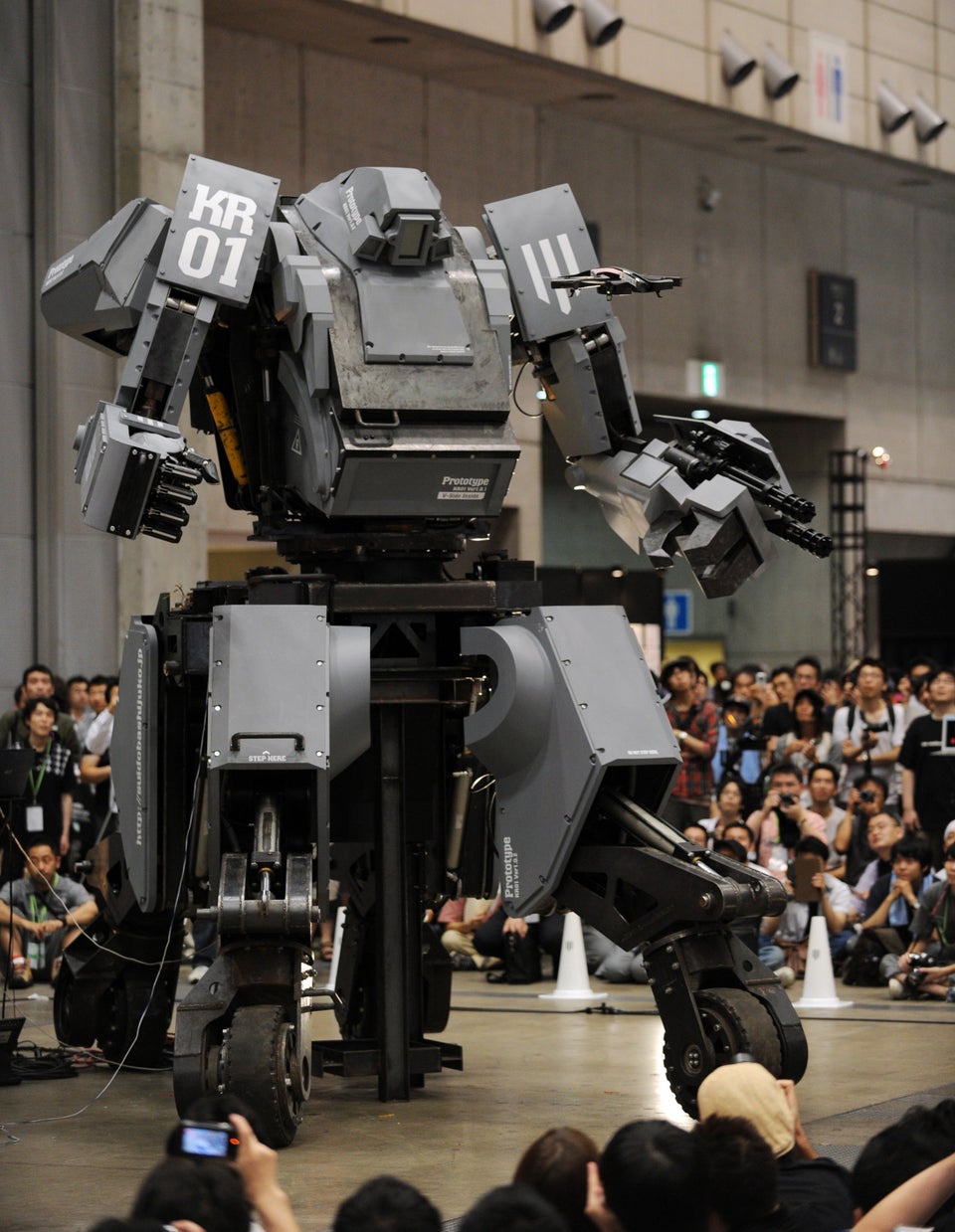 Kuratas Robot For Sale
What do you think of the robot? Tell us in the comments section below.
Related
Popular in the Community