Are you tired of falling into a food coma after eating?

I recently watched several documentaries on GMOs and all of the chemicals - pesticides, antibiotics, hormones - that are put into foods in America so when I saw Kye's "Super Foods" restaurant opening on Montana Avenue I decided to try it out.
The "KyeRito" is Jeanne Cheng's version of a burrito with the main difference being something nutritious and tasty on the outside as well as the inside. Jeanne developed a unique way of packaging her KyeRitoes (named after her son Kye) so that they stay fresh for days (you'll have to see it to know what I'm talking about but it's extremely cool). I tried the Nahm Jim and the Macro and both were delicious, fresh, filling, but didn't make me fall into a food coma later in the afternoon. Amazing!
After battling some of her son's Kye's allergies, Jeanne became committed to creating high quality, wholesome, nutritious, creative, affordable food that tastes great and makes you feel energized for the rest of the day.
Voila! The KyeRito! A fun, new, creative, naturally gluten free hand-held meal for $9-$14 that features organic, local, grass fed, free range, wild caught, cutting edge nutrient-dense ingredients offered in eclectic flavors to satisfy every palate and dietary preference. The special packaging allows crispy to stay crispy and saucy to stay saucy so there are no more soggy tortillas or shells.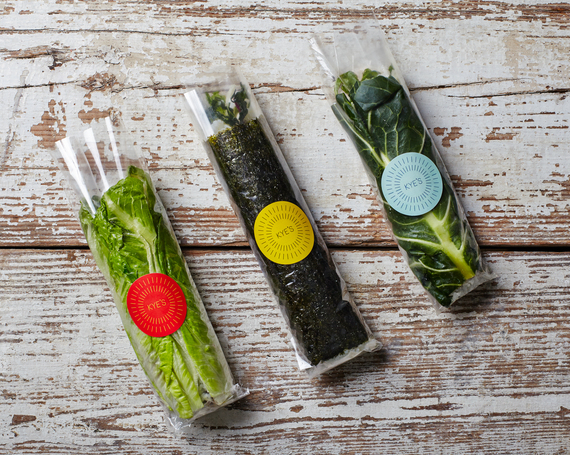 "Fast casual" food is the fastest growing segment of the restaurant industry today and people are tired of low-quality choices; they value higher quality healthier ingredients. Gluten Free is definitely here to stay and Kye's is a one-stop shop that offers something for everyone who wants great taste, nutrition, and affordability. Everything on the menu is naturally gluten-free and can be made paleo and there are vegan, macrobiotic, and raw options as well.
Sitting at a table with founder Jeanne Cheng we soon realized that we each had three graduate degrees - no small feat! Jeanne's are in Molecular Biology, Spirituality and Chinese Medicine and she brings all of her erudition together to propagate health and wellness at Kye's.
Leaving the table I told Jeanne that when I grew up on the East Coast there was a radio advertisement for a clothing store called Sim's: "Where an educated consumer is our best customer!" And that's exactly the way I feel about Kye's: if you want to fuel your body with nutritious, great-tasting, fresh food that keeps you feeling healthy and happy, your research will lead you to here.