On March 26, 2015, after an intimate night of piano and vocals for friends and family on a scenic Miami rooftop, 23-year-old Kyrre Gørvell-Dahll, known to most by his stage name Kygo, capped off Miami's Music Week. Looking forward to officially headlining his first music festival, the Norwegian DJ sensation pulled out all the stops -- and showed everyone there that night exactly how he was changing the face of electronic music as we know it.
His subtle understanding of sound has popularized a new genre -- dubbed by many as tropical house. Along with similar electro pioneers like Thomas Jack and Klingande, Kygo melds the sounds and rhythms of electronic dance music (EDM) with the sweet notes of conventional instruments like saxophones, xylophones and flutes. This marriage of dance-centric house music and kinder melodies has started a revolution among electronic fans, creating music fit for a paradise of dancing.
"It's amazing and I'm really happy that my whole family could be here. It's just, for me, to play the piano … I've been doing this since I was 6. To finally be able to actually play the piano with vocalists and actually do, like, a proper concert -- that feels really good," he told The Huffington Post after his performance.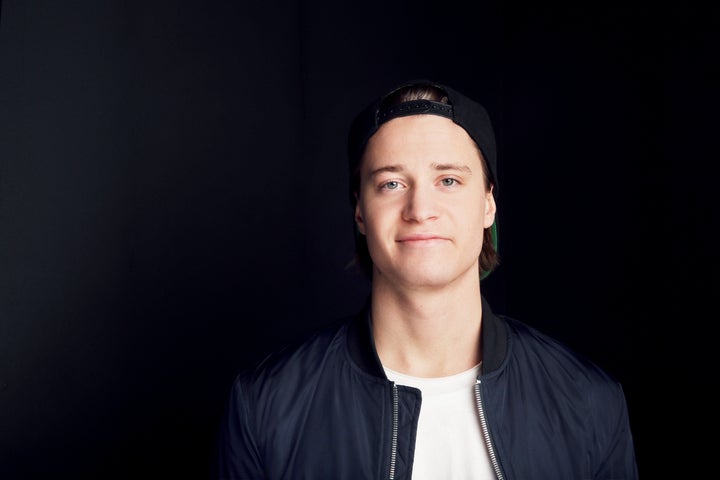 That sort of humility echoed throughout the entire conversation. It was easy to see that he was an individual humbled by his sudden rush toward fame. Eager as he was to enjoy a headlining gig with his closest friends at Ultra Music Festival, one of the world's largest and most well-known music festivals, the moment was not lost on him. When speaking about his preparation, Kygo's work ethic was palpable, despite modest words: "For the last three months, I've been just rehearsing for Ultra and stuff, so I'm really excited for Sunday. I am going to play a lot of my new tracks at Ultra. So, I hope people like them."
But it was the track released just days before our pre-Ultra conversation that nabbed the spotlight over the festival weekend and for months to follow. Kygo's "Stole the Show," featuring vocals from Parson James, had just started to make waves with listeners. By the time his headlining performance arrived, the new single exploded. Climbing toward the top of nearly every international chart, "Stole the Show" became an EDM anthem for the spring and summer.
In speaking about the selection process to find the right vocalists for his songs, the parallels to Aloe Blacc's rise to fame on Avicii's smash hit "Wake Me Up" became apparent. "I think that's really cool. I like to find that because there are so many vocalists that don't get enough attention, and deserve so much more. They're just, like, super talented and that's what I'm looking for. I'm looking for talent."
Super-DJ Avicii played a big part in Kygo's path into music. Avicii, a trailblazer in his own right, has served as an inspiration for a new wave of DJs that have grasped hold of the scene, shaping it in their own way. But for Kygo, that aspirational figure hit a lot closer to home.
One of the first mixes Kygo ever put out was a tropical house remix of an Avicii track. His rapid ascent brought him to the forefront of the electronic music world championing the pan-flute revolution, where he was tasked with replacing Avicii at TomorrowWorld 2014. He had transitioned from eagerly remixing his inspiration's music to playing alongside him, moving Avicii from an idol to a contemporary. The awe of that situation was not lost on the young DJ. "It's just surreal," Kygo said. "He's been one of my main idols and one of my main inspirations. He's the reason why I started producing electronic music."
"When I started making my tracks in the style that people call tropical house, I didn't do it on purpose to make it sound tropical. I made whatever I felt sounded good."
Avicii wasn't the first huge artist Kygo tackled. His remix of Ed Sheeran's "I See Fire" captured the attention of music fans across the world. Following that track's success, Coldplay's Chris Martin tasked Kygo with remixing the band's song "Midnight." This begot further accolades, propelling Kygo to stages like those at TomorrowWorld and Ultra.
It's the unique sound and approach that has drawn fans of all types to Kygo. Being credited for helping to popularize a genre is no small task. But a new genre wasn't what an aspiring Kygo set out to create. "When I started making my tracks in the style that people call tropical house, I didn't do it on purpose to make it sound tropical," he said. "I made whatever I felt sounded good. I just wanted to make my own thing, and then suddenly people started calling it tropical … I'm like, 'Yeah, that's probably a good name for it.'"
To Kygo, tropical house music was just the start of the young DJ's evolution and development. Back in early 2015, he expressed his desire to "make a lot of different music." He continued, "I don't want to make just tropical house. I want to make everything, just like, whatever I feel like making. I just want to keep challenging myself and keep like trying new things." It was a refreshing sentiment coming from an artist who had seemingly created and mastered an entire genre in such a short amount of time.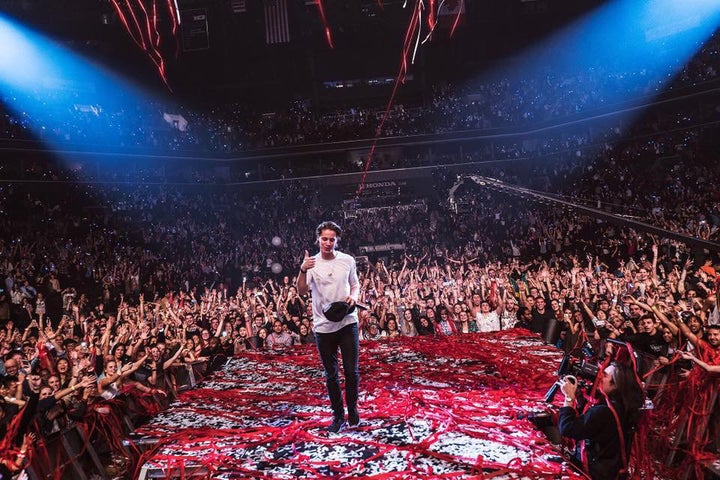 We caught up with Kygo again after his Barclays show to continue the conversation we had before Ultra 2015. We asked about the development of his sound, he commented, "I'm always trying to evolve my sound. I listen to all sorts of genres, from classical music to hip-hop to even big-room EDM in order to pick up inspiration … I'm thinking my album is definitely going to spring a few surprises." His LP, "Cloud Nine," was originally set to be released February 2016; instead he dropped a mini-mix, promising that the full-length was "99 percent done," according to Billboard.
Since this meteoric rise to EDM stardom, Kygo was the fastest artist to hit 1 billion streams on Spotify, the door for collaboration has opened even wider. While his earlier dreams of working with Sheeran and Coldplay on original music have not come to fruition yet, he did grab some studio and stage time with another big name singer/songwriter. "One person I did spend some time with in the studio with was John Legend, which was a pretty special experience. He then ended up singing a rendition of my 'Sexual Healing' remix live in LA at the Greek Theater Concert, which was pretty fun," Kygo said.
Now that he's a headliner, things have changed for the pianist-turned-producer. His crowds are bigger and he's starting to be "recognized a little more than [he] used to," but the integrity of his performances and his live shows is something fans can still look forward to. "What my team and I are looking to do is develop my live show to make sure the fans are getting a unique experience when they come to see me," he said. "Whether that's through the music, production, special guests, light show, etc. We try and make it as special for them as we can."
After witnessing his first ever live show closing down Ultra with full crowd in the same time slot as Skrillex, to a headlining gig at Mysteryland up at the Woodstock grounds at Bethel Woods, New York, and eventually vibing to a packed arena in Brooklyn, the fabric of his show has stayed true. For Kygo, the fans and the live experience remain the priority -- and will going forward as Kygo readies his debut album and tours throughout 2016.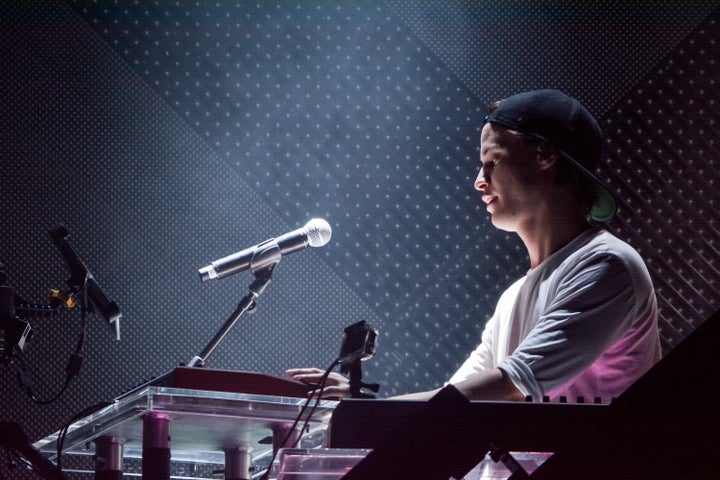 But the artist's own evolution is not the only factor at play when looking into sound of tropical house. Kygo offered an interesting take when pressed to respond to the direction the genre has traveled as it has taken off. "It's moved in the direction I thought it would. I've mentioned this before, but the tropical house movement really fits any situation, whether you're out at a club, bar, house party or even relaxing… the music that people want to listen to is more accessible than ever, and tropical house is the sound right now."
Tropical house is the sound of now, balancing out the other side of the electronic music spectrum, offering light to the heavy. "Cloud Nine," is right around the corner after over a year and a half of work. A self-proclaimed perfectionist, Kygo is combing over every detail of the album ensuring that it will be perfect when released, but he has churned the waters with a titillating teaser.
The Cloud Nine tour has already whetted his fanbase's appetite, touching down in the US at four locations. In a few short weeks, Kygo's sexy melodies and hand-percussion rhythms will take over Europe's major cities.
Before You Go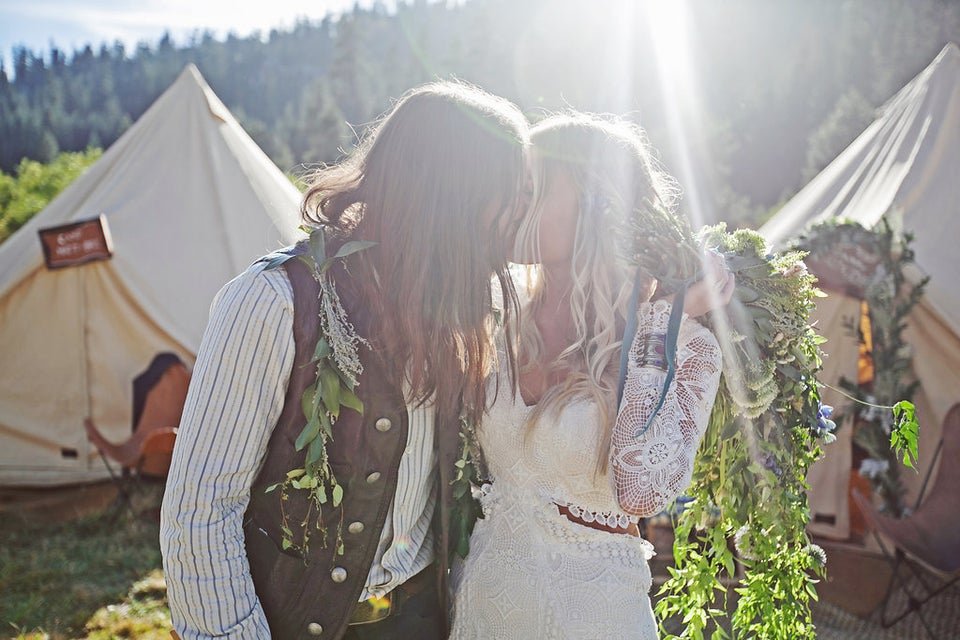 Music Festival Wedding
Popular in the Community