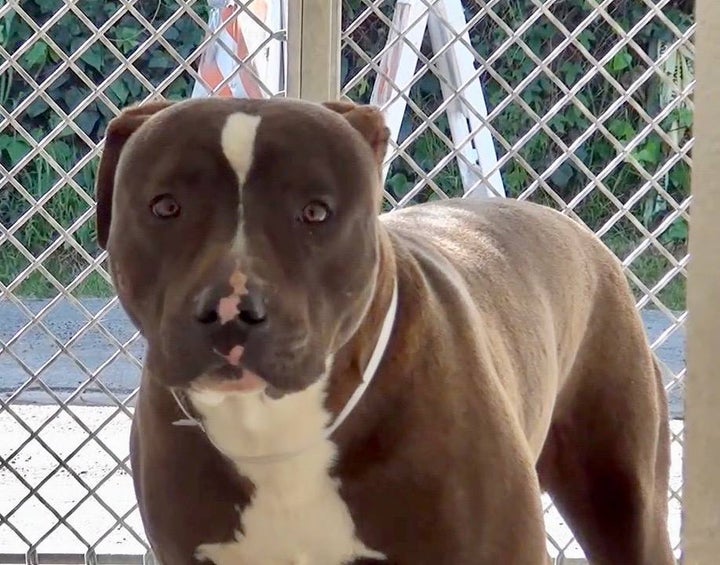 This is Siren. He is an 11-month-old pit bull puppy, and he was not made available to adopters or even to rescues who might have wanted to save him. He was scheduled to die because of a new policy at the LA County shelters thanks to new deputy director Allison Cardona.
It would seem to be a news item from several decades ago -- that a shelter would change their policies to harm even more animals than previously. Animals that would certainly -- many of them -- be able to be rescued and successfully adopted out to loving families.
Yet this is the decision that was made by Allison Cardona, the new Deputy Director for the South County Operations. So the Los Angeles County Shelters, including Carson, Downey, Baldwin, Lancaster and Agoura Hills, all of them, will be killing animals immediately after their holding period is up if they show any signs of aggression or indications that, according to the shelter workers, they might be unadoptable.
Cardona, the person who apparently made this decision, has only been Deputy Director at the County of Los Angeles Department of Animal Care and Control since last month. Her LinkedIn profile states,
"Nonprofit management professional with 13+ years of experience developing community programs connecting low-income and marginalized families to resources. Extensive experience collaborating with social services, government agencies, law enforcement, elected officials and community-based organizations at the local, state and national level. I'm looking for an organization with a mission where my skills and deep commitment to racial, gender and economic justice can be fully applied."
Apparently, while she is interested in justice for humans, that may not extend to our four-legged companions. What is also surprising is that for the past 14 years -- over a decade -- she has worked for the ASPCA in New York, ending her career there as Director & Senior Director, Community Engagement. It's heartbreaking and informative that Cardona came from the ASPCA and within a month implemented a change that will certainly kill more animals and allow many fewer to go to rescue.
Two months ago, a dog like Siren could have been pulled by a rescue so long as they were willing to sign a waiver of liability. And many rescues did so without hesitation knowing that dogs who are stressed or frightened at chaotic shelters don't show their true personality. Siren's video shows a dog who is frightened at first, but wags his tail. He takes a treat and looks for more. He lived in a home with six other dogs, and arrived at the shelter with siblings who got perfect scores on their temperament tests. He was sick, so he was not tested. Then when a shelter worker was cleaning his cage, he bit a finger. Was he provoked? Frightened?
Because of that incident, even if a rescue wanted to pull Siren and get him properly evaluated and into a calm environment, they were denied that opportunity. Cardona, in her infinite wisdom, decided to kill such dogs without getting complete temperament tests done by qualified animal behaviorists. When the rescues are signing waivers of liability, what is the possible excuse for this?
The email sent by the shelter to rescues with the information about the new policy:
"I wanted to take the time to inform you that effective immediately there will be some changes in the animals in which you have been notified. All animals deemed "not safe" for placement due to behavior will no longer be made available to rescue's. You will no longer receive notifications on these animals and animals that fall under this category will be euthanized after there holding period is up. You will continue to receive notification on animals that are behaviorally sound and available. If you have any question please contact Allison Cardona the new Deputy Direct for the South County Operations."
The response on Facebook was furious. Many dogs, in shelters across the country, fail these tests, and most dog trainers will attest to the fact that trying to ascertain the temperament of an animal who has been abandoned and is in an extremely stressful environment will often result in getting unreliable results.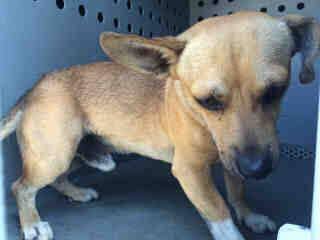 One Facebook post: This is Dooney, he failed his temp test, was a waiver dog and waited 131 days to get out, rescued by 4 Dogs Farm Rescue and Dennise Totes and Felicia Figueroa He's the sweetest little dog and his new family loves him so much, he was one of the lucky ones, so many innocent lives are going to be lost.
A spokesperson for FosterFurKids.com, a LA area rescue co-founded by Alison Eastwood, Clint Eastwood's daughter, shared the following:
We are extremely concerned about the new policy implemented by the Los Angeles County Department of Animal Care & Control. Our organization has rescued countless dogs that were deemed "aggressive" or unadoptable and as soon as those dogs were taken out of the shelter environment their behavior completely changed. One test cannot determine a dog's temperament. Most of these animals are stressed out and scared. Rescue groups that pull animals from shelters, have to sign adoption partner agreements in which they assume all legal responsibility and release the shelters of any liability. In fact just last week we rescued a dog from a shelter that was a "rescue only" because he nipped at someone's toe. When he was inside the kennel he was barking and acting very aggressively towards other dogs. He was literally biting at the cage. He's now living in a foster home with other dogs and he's perfectly fine. He's running around and playing with the other dogs.
Siren's Facebook posts showed the escalating danger he faced:
THE CALL CENTER just said the Shelter said HE WILL NOT BE AVAILABLE TO RESCUE OR THE PUBLIC! 🆘 THEY MOVED HIM TO THE BACK!! 🆘 He has a cold and is on his second round of meds so he is in DANGER!!!! He is a puppy he came from a home with 6 dogs, he is CHINA and Brownie's Brother, both scored A's on TEMP TEST! He is amazing and needs a chance NOW!! Please SHARE! 🚨🚨🐶NEEDS a TEMPERAMENT TEST ordered NOW!🐶🚨 SIREN is adorable with beautiful energy but he and his sweet sisters BROWNIE and CHINA and these special babies sneed help now! Please SHARE for his life, he needs a TEMPERAMENT TEST requested IN PERSON by an Interested Party before the Shelter will allow him to be saved. Without this Test being ordered he can be PTS at any time after his Available Date. A FOSTER or Adopter would save him. Thanks! #A5042158 My name is SIREN and I'm an approximately 11 month old male Pit Bull. I am not yet neutered. I have been at the Carson Animal Care Center since 3/19. I will be available on 3/19. You can visit me at my temporary home at C329. My former family who owned me for had to give me up because they had too many pets.
Siren was thought to have been killed by the LA County shelter. An update from the shelter says that when the owner heard that Siren was going to be killed, he contacted the shelter to get him back. Siren is still not safe with his owner, but he has a reprieve for the moment. He is 11 months old.
If Siren's owner had not cared enough to want him back (and many owners who surrender their dogs are told that the dogs may be killed), he would be dead at this time. Siren is one of the few lucky dogs labeled "aggressive" who may escape being killed.
Please sign the petition, link below: https://www.change.org/p/mmayeda-animalcare-lacounty-gov-st… Please SHARE this and voice your outrage!!! mmayeda@animalcare.lacounty.gov JUbario@animalcare.lacounty.gov ACardona@animalcare.lacounty.gov JGutierrez@animalcare.lacounty.gov areal@animalcare.lacounty.gov PWebb@animalcare.lacounty.gov MLopez2@animalcare.lacounty.gov jguzman@animalcare.lacounty.gov AMota@animalcare.lacounty.gov MarkRidley-Thomas@bos.lacounty.gov
Also concerning is that the shelter is allegedly using information from owners regarding aggressive behavior. That kind of information is often unreliable, as many rescues know. Owners who want to give a reason for their surrender of a dog -- and want it to look like they aren't just jerks giving up a good dog -- often create a history that will make them look less like jerks. They'll claim: "The dog bit someone" or "the dog growled at my baby." So they feel better, and the dog gets killed. Yet even knowing that, the shelter may rely on that information rather than a reliable temperament test by a qualified trainer.
Questions that Cardona should be answering include:
What method are they using to evaluate and determine whether these dogs are in fact aggressive or dangerous.? How much training does shelter staff have to make these assessments?
Dogs' lives depend on this.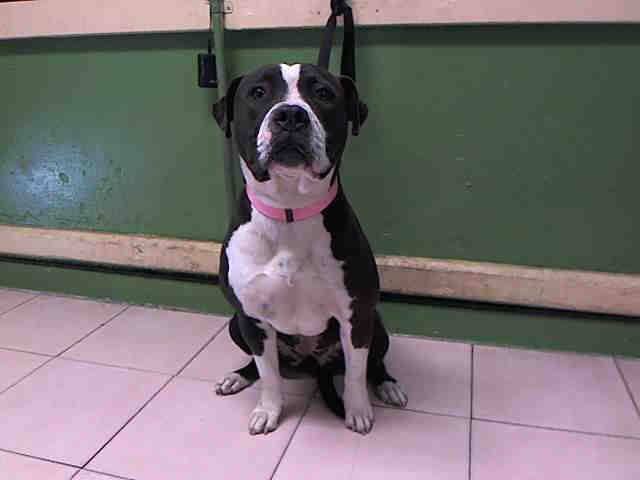 Support HuffPost
The Stakes Have Never Been Higher
Related
Popular in the Community