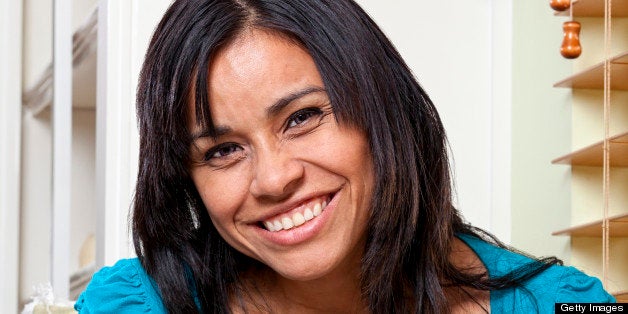 Regardless of our debates on immigration, the reality is that immigrants will continue to be the lifeblood of our nation. Like many generations of immigrants before them, Latinos are making their mark on our social and economic landscape. The recent presidential election is a clear case in point. For Latinos, the next big frontier is the college campus.
Our Latino population is rapidly increasing and has already altered our communities, public schools and colleges. But Latino students don't have a strong record of academic success. In 2011, the Chronicle of Higher Education reported the college graduation rate for Latinos was less than half the national average. According to the report, only about 19 percent of Latinos between the ages of 25 and 34 had earned a two- or four-year degree, compared with 41 percent in the general population.
For Latinos, getting into college and earning a diploma isn't smooth sailing. They must often overcome strong crosswinds, including a disproportionately high dropout rate, a high teen pregnancy rate and language barriers, which affect scores on high-stakes high school tests and college entrance exams. In addition, they are likely to be the first in their families to apply to college. Families that lack college experience, and the know-how and connections that provide access, are clearly at a disadvantage.
The tide, however, is turning. College enrollment is growing faster among Latinos than any other demographic group in the country, and Latinos are now the largest minority group on college campuses. Like other immigrant groups before them, Latinos recognize the value of education in obtaining a good job and moving up the economic ladder. According to Delia Pompa, Vice President for Education at the National Council of La Raza, an advocacy organization for Latinos, "Latinos understand well the importance of higher education and for many it is the most accessible method to making the 'American dream' a reality."
Within a very short time, Latinos will represent a significant presence on college campuses across the nation. The Department of Education projects that by 2021, Latinos will experience a 63 percent increase in high school graduation, rising from 14 percent of all graduates to nearly one quarter.* This increase is the result of both the simple arithmetic of demographics, and Latino families' growing recognition of the critical importance of completing high school and going on to earn a college degree.
Latino enrollment in colleges and universities is expected to nearly double by 2021. However, getting into college and paying for it are two different things. About 37 percent of Latino families are able to draw on need-based scholarships and loans, based on their low Expected Family Contribution. Unfortunately , this opportunity is offset by the fact that, for a variety of reasons, many Latino students are opting for community colleges or for-profit schools.In both cases, their graduation rates are low and, as a result, they may incur significant student debt without earning a degree.
The task before us now is twofold. First, we must demand early educational excellence in middle and high school, so that Latino students gain the academic skills and mindsets necessary to succeed in a competitive college environment. Second, we should help Latino families gain financial literacy and help them select affordable colleges that best meet their educational needs.
We have model programs that successfully accomplish both goals. The La Vida Scholars program in Lynn, Mass., is one example. It is a an after-school program that provides enriched academic instruction and college preparation training for local Latino high school students, and also educates their families about higher education. The parents attend monthly sessions in which they learn about college, financial aid, college applications and how to save money for their children's higher education, which the program incentivizes through a dollar-for-dollar match.
The best investment this country can make is in the education of its future community leaders. Increasingly, these leaders are coming from relatively recent immigrant populations. Rejecting immigration threatens our economy. Embracing it strengthens us all. In our history, each new immigrant group was rejected for one reason or another, and then ended up making a rich and valued contribution.
Latinos are on the way up, and they too will enrich our country's culture and economy. Count on it.
*Page 9, figure 7 of Dept. of Education National Center for Education Statistics 2013 projection report.
Popular in the Community