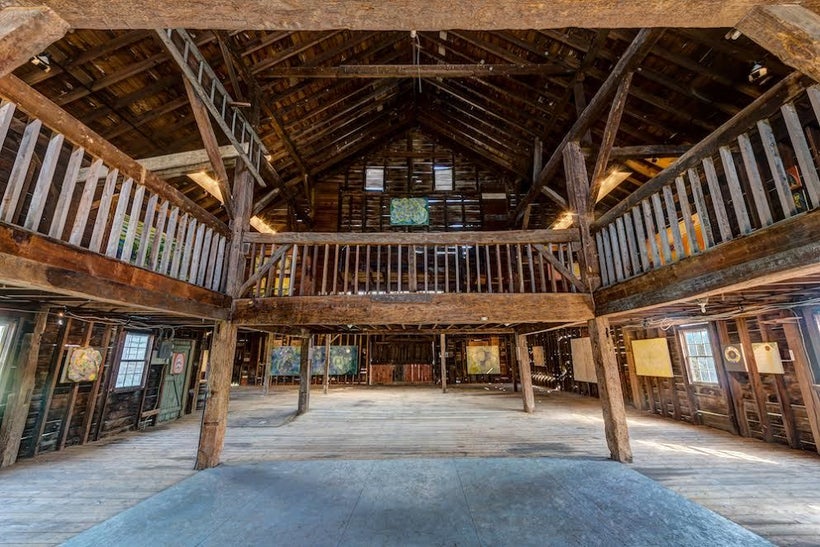 In Redhook N.Y. (upstate not Brooklyn) artist Laura Battle puts together puzzles, drawings, astronomy, symbols, signs, and transcendental visual universes. She is a Bard Art professor and I have a feeling that she is formerly from esoteric galaxies far beyond our traditional scenery. A navigator blown off course trying to generate the perfect map to return to the inspirational star which guides her.
What better place to present her current exhibition The Power of The Center than out in a field in a big time-worn barn at the Meadowbrook farm where on opening night about two hundred people gathered to enjoy the celestial universe; first from the open starry sky above and then stepping into the rugged barn walls of Meadowbrook, to explore a beautiful science fictional exhibition of Battles extensive works over the past six years. Large scale cosmic grid oil paintings as well as smaller worlds of riddles, letter play and bugs adorn the walls where horses and hay once rested.
As Battle explains, she has "no political relationship to her work, nor is it autobiographical;" the information is broad but the intention is direct and obsessive. Her engagement is with the "power of color, shape, and symbols." All of which she successfully relays in her fascinating map-scapes.
According to Battle, "The largest painting, 16 feet, is called "How Long is your Past, How far is your Future." It pays homage to Vera Rubin, one of the first great female astronomers, who worked on the galaxy rotation problem which led to the understanding of dark matter. I did that painting for an exhibition at the Vassar Museum an exhibition on Art and Astronomy, curated by Mary-Kay Lombino. That painting took ideas from "Field Notes", which was based on work done at the South Pole, in part by my husband Chris Kendall, who spent three winters there working on radio telescopes as part of the National Science Foundation through the University of Chicago. I conceived of longitudinal and latitudinal lines as a warped grid (in Field Notes) which create the concave disk of the radio telescope, and imagined the emanations/information being collected from it. The large painting was an attempt to paint the universe, and to blow open that somewhat flat image to a spatial/atmospheric one."
Battle speaks in an ancient language channeling her drawings from an anonymous and perfect center radiating out and in and over terrain she will expunge and redirect again leaving the circumference of these fascinating patterns in unexpected spaces.
She grew up with a mother who was a secretary to an art collector and therein began her journey…Modern Abstractionists, Jasper Johns, Robert Rausenberg, Sam Gilem, and Gene Davis were some of her many inspirations. Then when her family relocated to Egypt for her father's job, an undeniable odyssey created artistic kismet for Battle when she went exploring the Pyramids, Luxor and the Tombs. Those wonders brought her to a very distant world of the esoteric and symbolic an inescapable feeling of an alternative and mystical cosmos. There is so much more to all this and the expansive congregation of all this typographical abstraction is striking to say the least. Her sense of color is mellow and contemplative, while utterly vibrant. These optic maps of an imagined universe remind us of the connections to all things from past to future, to timelessness. Her intrepid paintings are rich in their colored divination, while her drawings are elegant and beautiful, seemingly ethereal and inspired by something utterly magical beyond here; from some part of Battle's psyche an essence which is all singularly her own. This is a wonderful show and well worth a trip to Redhook, New York to view. These optic maps are impressive in their infinite abstraction.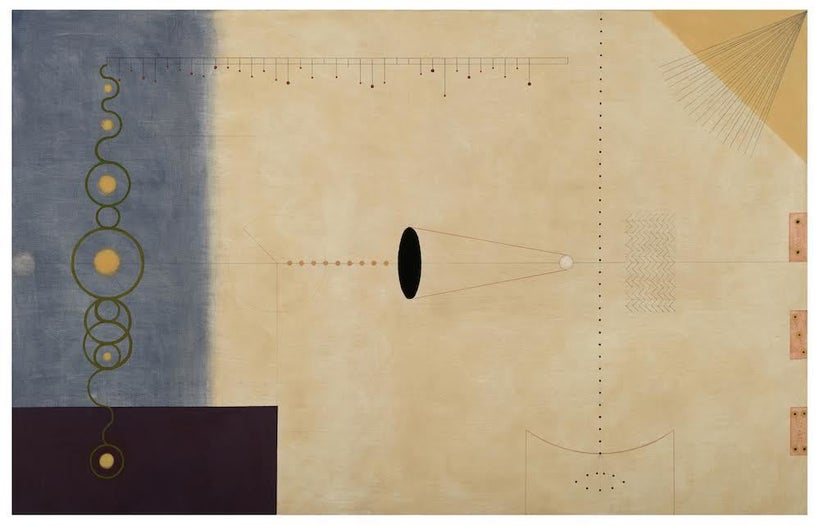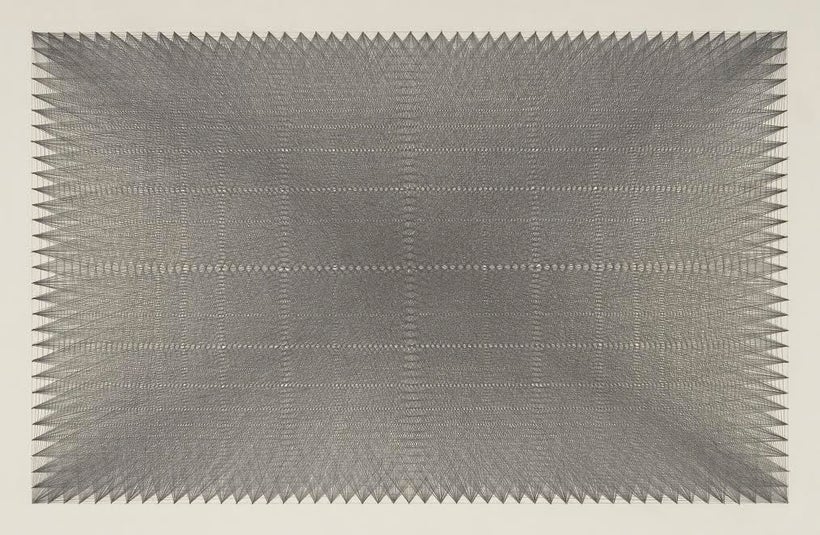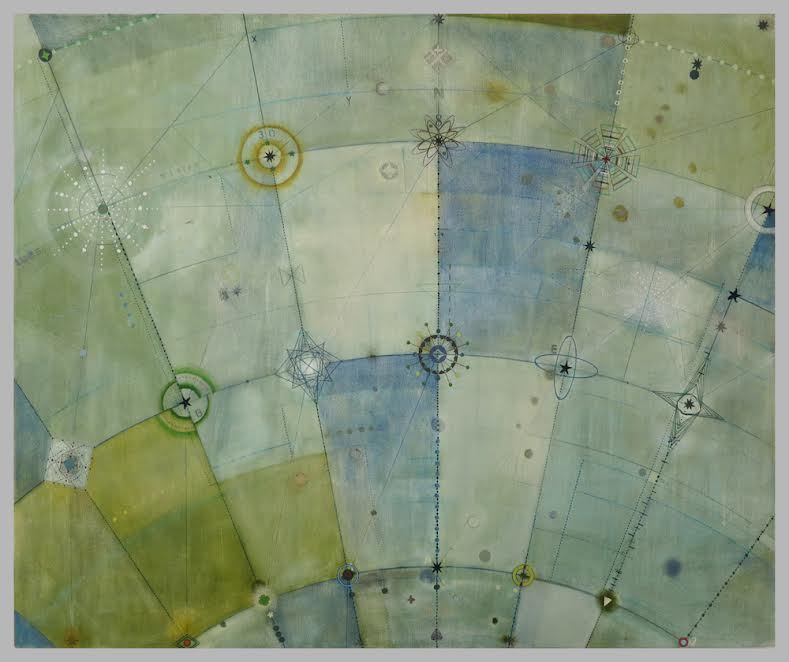 Calling all HuffPost superfans!
Sign up for membership to become a founding member and help shape HuffPost's next chapter
This post was published on the now-closed HuffPost Contributor platform. Contributors control their own work and posted freely to our site. If you need to flag this entry as abusive,
send us an email
.